Traders Way Review
Traders Way is a CFD broker known for offering exceptional trading conditions to traders worldwide. What sets this broker apart is its commitment to providing an excellent selection of financial instruments, coupled with user-friendly trading platforms. Whether you prefer trading on your computer, mobile phone or laptop Traders Way broker has got you covered. This broker's responsive 24-hour customer support team ensures that any queries or concerns you may have are promptly addressed. If you want to learn more about this broker, continue reading this Traders Way review.
Choose from Different Account Types
One area where this Traders Way broker truly stands out is in its diverse range of trading account options, tailored to meet individual needs. This exceptional feature allows you to select an account that aligns perfectly with your experience level and trading strategies, enhancing your overall trading experience. With a total of five available account types, offering both variable and fixed spreads, along with the choice of commission or commission-free structures, this broker ensures that you have the flexibility to find the perfect fit.
Whether you prefer standard or ECN accounts, and different platforms to trade on, the options are abundant. Best of all, there are no restrictions on trades for any of the account types, giving you the freedom to execute your trades without limitations. For those seeking Islamic swap-free accounts, this broker accommodates such requests, showing that it caters to diverse trading preferences.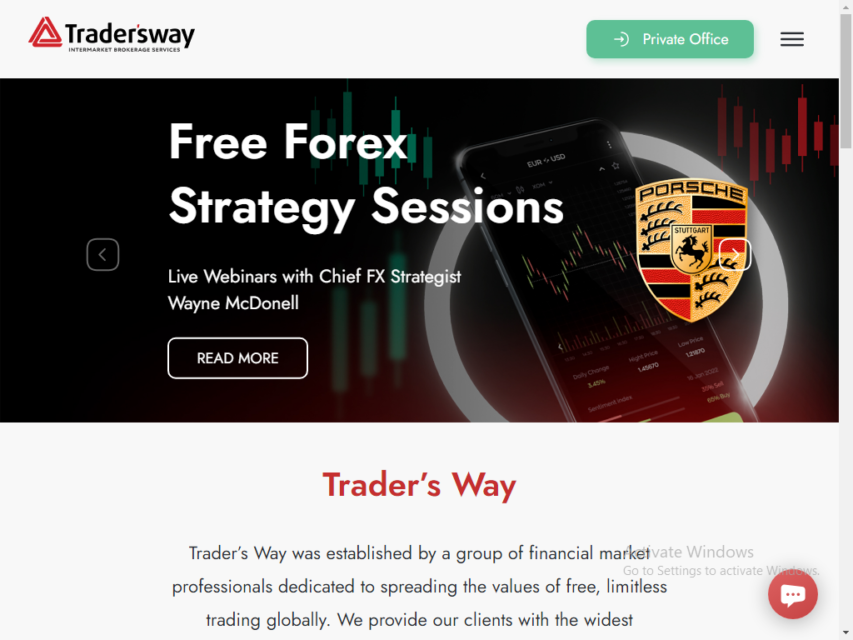 Simple Signup Process
Creating an account at Traders Way broker is a breeze, as it only requires you to complete a short online form. Once you've filled in the necessary information, a simple email verification process awaits. Following that, you'll be requested to submit a few documents for Know Your Customer checks. Providing scans of your passport and a utility bill serves as proof of identification and residential address, respectively.
What impressed me most was the efficiency of this process. Within a matter of minutes, I completed the necessary steps and received my login details. I'm delighted to share that I haven't encountered any issues while using any of the accounts.
How is the Customer Support?
Traders Way trading broker values its customers' needs and provides efficient customer support through various channels. Whether you prefer the convenience of online chat, the personal touch of a telephone call, or the ease of email communication, the broker has you covered. For those seeking immediate assistance, the online chat feature allows you to connect with a knowledgeable support representative in real time, ensuring prompt resolution of any queries or concerns you may have.
Alternatively, if you prefer a more direct conversation, you can reach out to Traders Way trading broker via their telephone number. Their dedicated support team aims to address your support requests within 24 hours on working days, ensuring a timely response to your inquiries.
Helpful Demo Account
Traders Way trading broker has a demo account where you can hone your trading skills and explore the broker's trading platform using virtual funds. This invaluable opportunity allows you to become familiar with the platform while developing your expertise and knowledge in a safe environment. Trading on a demo account provides a practical and educational experience, allowing you to test different strategies, analyze market trends, and fine-tune your decision-making abilities without risking any real money.
As you achieve consistent success and witness your trading prowess grow, you'll gain the confidence needed to transition to a real live trading account. Whether you are an experienced or inexperienced trader, you can utilize this valuable resource to navigate the intricacies of online trading, empowering yourself to make well-informed trading decisions when you're ready to embark on your real trading journey.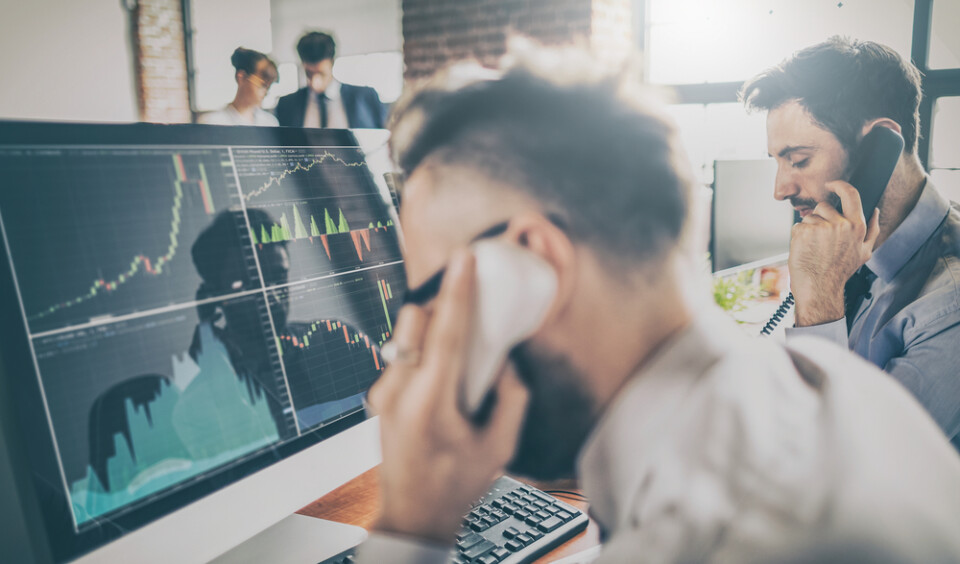 Is Traders Way Scam or Legit?
I performed a thorough check of this broker for this Traders Way review. I took plenty of time to check the features, tools, and other offerings to look for any red flag that would point me toward a scam. Fortunately, this broker is free from fraudulent acts and is a reliable option for online traders.
Final Thoughts
I will wrap this Traders Way review up by stating that if you want to become successful in the competitive world of online trading, opting for this broker would be a wise choice. With the right platform, support, and accounts at your disposal, your trading journey will be seamless and hassle-free.
Traders Way Review
Summary
Here you can go through our detailed Traders Way review and learn whether or not Traders Way is a legitimate or scam broker for online trading. Moreover, our tradersway.com review will also help you learn what you can expect from the Traders Way broker if you decide to sign up.