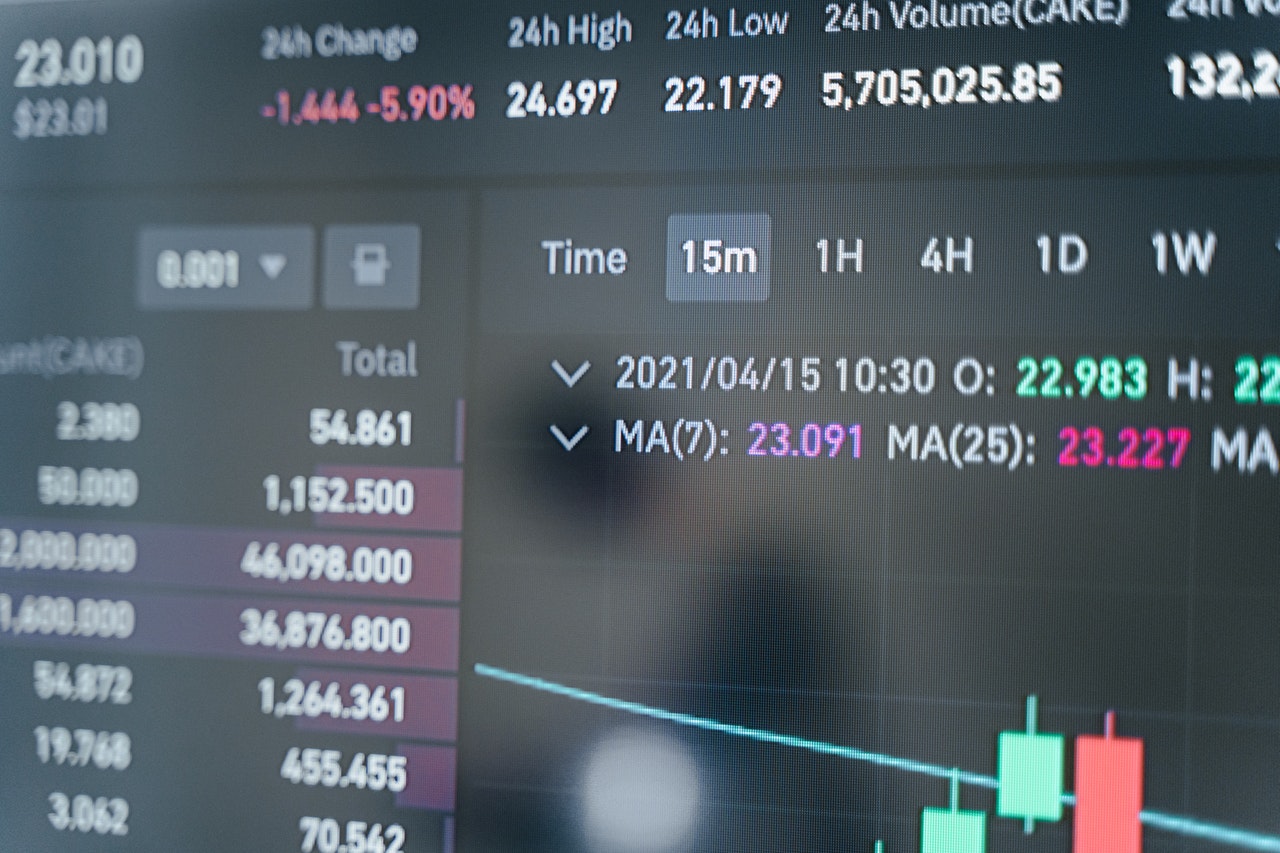 Many traders make the mistake of registering with any cryptocurrency exchange platform. It is not an ordinary error since it is more likely to cost you a fortune because of the associated scams. Over the years, many cryptocurrency exchanges have emerged, claiming to be legitimate and offer excellent services for traders and investors. It makes it hard and head-spinning to determine which crypto platforms are the best ones to choose for your trading regimen. Finding the best cryptocurrency exchange will surprise you with the ease and security that come with these platforms. This article will review the Best Crypto Trading Platforms to help you decide on the best one for your trading needs.
3 Best Crypto Trading Platforms
1. eToro 
Trusted by millions of cryptocurrency traders and investors, eToro is the overall best cryptocurrency platform with a clean and simple user interface. It allows you to trade up to 15 most popular cryptocurrencies, such as BTC, ETH, USDC, Ripple, and many others. eToro came into existence in 2007 by two Israeli individuals who founded this crypto platform as RetailFX. Today, it has more than 17 million users who confidently participate in cryptocurrency trading.
You need to deposit a minimum of $50 to sign up on eToro, though it does not require you to maintain a minimum balance later. The crypto exchange platform requires you to conduct every trade exceeding a value of $25. In case of copying another trader, your trade deal must be above $200.
eToro has an easy-to-use interface with various features like a social media-like dashboard where you can discuss crypto trading ideas and enter trades together. It allows you to practice your crypto trades with a virtual account using pretend money valued at $100,000.
You can also benefit from a wealth of crypto educational content available on eToro's website. Its CopyTrader tool enables you to copy trades of high-performing users, allowing you to follow the pros. eToro has a fully operational trading app and a mobile wallet app for extra security.
2. BlockFi
If you want to make money through interest, the US-based and regulated crypto exchange of BlockFi is the right choice for you. It empowers you to buy various crypto coins and earn interest on it. BlockFi has the back of major financial players like Fidelity and SoFi and offers a range of trading products, including eleven different digital currencies.
Registering with BlockFi does not need you to pay anything, nor does it charge you any trading fee. There is no requirement for making a minimum deposit to trade on the platform. However, the custodial agent of BlockFi, Gemini, might provide you with withdrawal minimums for your BlockFi Interest Account.
As mentioned earlier, you can earn interest from your cryptocurrency account on BlockFi. For instance, you can benefit from a 6% Annual Percentage Yield on BTC. The APY might be even higher for some other cryptocurrencies. The cryptocurrency exchange has a usable interest calculator to identify how much you can earn on your balance at a specific time.
BlockFi provides you with regular trading accounts, crypto-backed loans, and business account to help you expand your trading profile. Navigating through BlockFi is an easy and trouble-free process whether you use it on a desktop or smartphone app.
3. Coinbase
The US-based Coinbase is one of the most popular bitcoin trading exchange platforms. This fully regulated platform is the best choice for high-volume American crypto traders in more than 40 US states and territories.
Besides offering 22 different digital coins for trading, Coinbase allows you to trade in fiat currencies on its intuitive platform and receive money directly in your bank account. Cryptocurrency users from Canada, Europe, Australia, Singapore, the USA, and the UK can also benefit from Coinbase's Global Digital Asset Exchange.
Coinbase gives you a bonus of up to $10 upon creating an account with them and depositing $100.
You need to pay $0.99 to $2.99 as a transaction fee for each trade you make on this platform. However, there are no withdrawals or transferring fees for funds from your Coinbase to your GDAC account. Once you have made money with the basic Coinbase account, you can upgrade to its Pro – a free version for more experienced traders like you. This account comes with more competitive fees and more charting and indicator tools for tracking your cryptocurrency investment.