JustMarkets Review
With thousands of online brokers touting their services nowadays, it is easy for people to become overwhelmed when they are shopping for a platform. How do you pick one from so many choices? You also have to contend with the fact that many brokers may not be legitimate at all and are only presented as such. This means that you have to be immensely careful because even a slight mistake on your part can make you the next scam victim. This is where you can benefit from this JustMarkets review.
How? When you run a search for capable and reliable brokerages, you are going to come across the name of JustMarkets, which was formerly known as JustForex. The brokerage has rebranded itself because of its ongoing expansion, but should you trade with it? Is JustMarkets a scam or legit? You can check out its offerings in the JustMarkets review below.
Regulation and security
The easiest way to determine whether you are dealing with a regulated or scam broker is by taking a look at its regulatory status. If it does not have a license, it is best to steer clear because it increases the potential for malpractice and scams. With the JustMarkets broker, you do not need to worry at all because it is licensed by not just one, but four regulatory bodies.
You will come to know that the JustMarkets trading platform is under the regulatory eye of the Cyprus Securities and Exchange Commission (CySEC), Seychelles Financial Services Authority (SFSA), the Financial Sector Conduct Authority (FSCA) in South Africa and the Financial Services Commission (FSC) in Mauritius. The broker has been operating in the market since 2012 and has built a solid reputation.
In terms of security, the JustMarkets broker offers segregation of client deposits, negative balance protection, data transfer protection via the use of SSL security standards, data storage protection, the PCI DSS security standard for internal company procedures, and an advanced system of servers for uninterrupted services.
Range of assets
You should always know what assets a broker is offering for trading because it will directly affect your bottom line and JustMarkets is not lacking in this area. While the asset selection offered on the platform depends mostly on the account type, you will find that it has more than 260 options for you to choose from. You can trade more than 65 forex currency pairs, 11 commodities and indices each and there are 165 equity CFDs that are focused on liquid blue-chip firms.
Most importantly, you will find that the JustMarkets trading platform is also offering about 14 crypto pairs. This overall range of assets is great for traders who are looking for deep liquidity and want to have a diversified trading portfolio.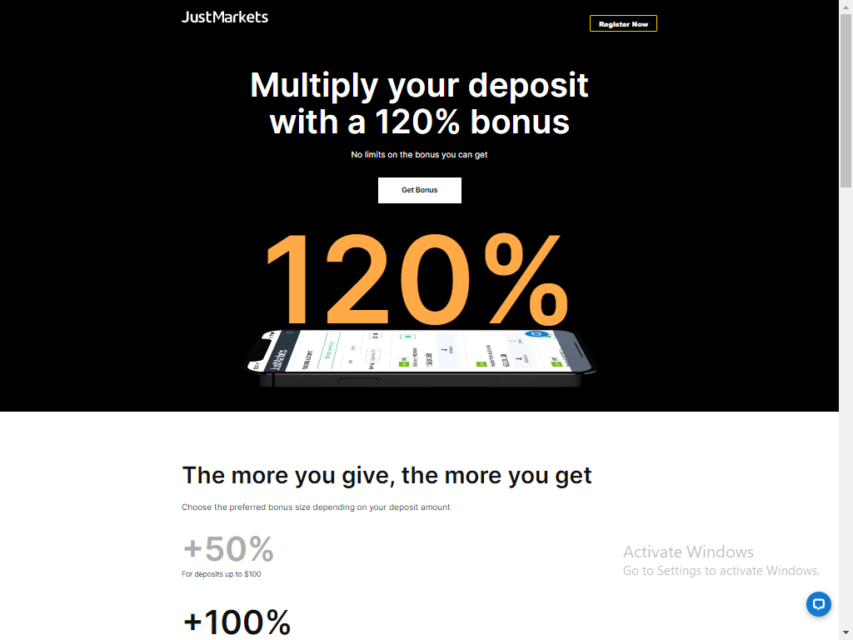 Trading platforms
Signing up with an online broker without knowing what trading platforms are available would be a mistake because they can have a huge impact on your overall experience. The fact that JustMarkets is offering both the MT4 and MT5 trading platforms makes it an excellent brokerage. You can choose between the desktop versions of these platforms, or go with the web trader. They offer support for copy trading as well as algorithmic trading. The MT4 comes with over 25,000 EAs and various other customizations, making it a versatile platform for everyone.
Customer support
If you are stuck with a problem, you want to get help right away and this is exactly what JustMarkets has aimed to accomplish. They are offering 24/7 customer support to their clients in English, Indonesian and Malaysian. There is also a detailed FAQ section where answers are given to a lot of queries and questions. If you have any pressing issues, you can use the phone support option, or else give live chat a try. There is also a dedicated email given for reaching out to the finance department.
Is JustMarkets a scam or legit?
If you have any doubts about JustMarkets scam, you can eliminate them because it is upfront and transparent about its services and is properly licensed.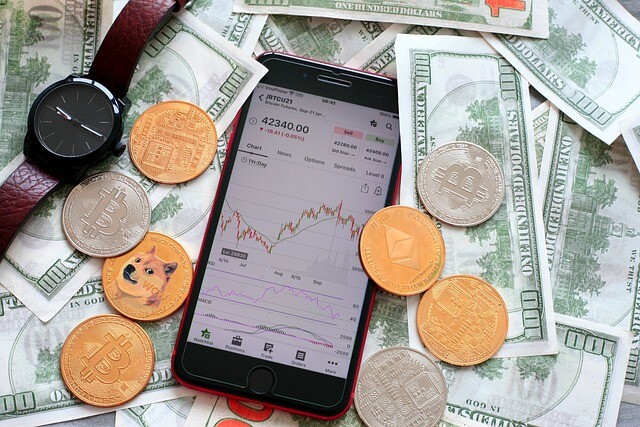 Ending Thoughts
It is easy to see from this JustMarkets review that the broker is one that can offer you the ultimate trading experience with all the right services and offerings.
JustMarkets Review
Summary
Here you can go through our detailed JustMarkets review and learn whether or not JustMarkets is a legitimate or scam broker for online trading. Moreover, our justmarkets.com review will also help you learn what you can expect from the JustMarkets broker if you decide to sign up.