Doo Prime Review
Many traders think that as they join a trading firm and start their first trade, they become a trader. The reality is, you do not become a trader until you prove yourself in the trading market. If you wish to become a popular trader just by trading every day, then it is going to take a while before you can achieve your goal. Apart from gathering experience and awareness through trading, you can gather it through trading experts and other trading gurus. I'll show you in my Doo Prime review, how this firm is able to make it happen.
Advanced Analytical Approach
There is a possibility that you might have come across several trading firms offering different kinds of trading opportunities. Although you do gain experience being in the acquaintance of such trading firms the true knowledge you gain is from other trading experts and analysts.
Doo Prime trading firm has adopted this kind of approach as it offers a highly analytical environment. Through this firm, you can continue gathering all the knowledge and information you need to understand how certain market works, and how to maneuver them.
Doo Prime broker has plenty of expert traders using its platform to perform day-to-day trades. They do not hesitate in sharing their experiences, insights, and analysis of the trading markets. The more you interact with the information they share, the better you become at trading.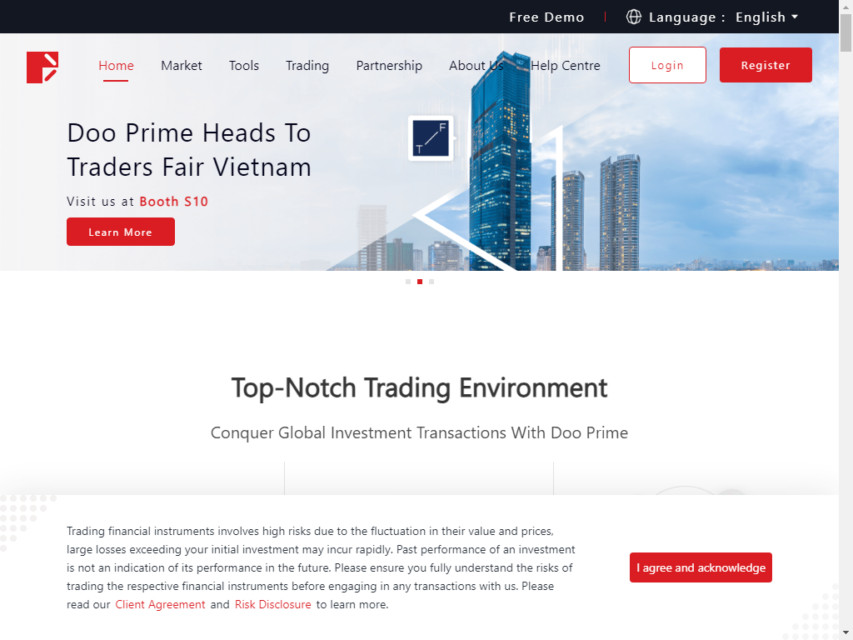 Choose from Popular Products
As you get to learn about every major market through the experts, you would also learn which assets are the most popular and trending in the market. Doo Prime broker has introduced assets from all major and popular markets currently ruling the trading industry.
The assets you get to choose from come from forex, commodities, stocks, and indices trading markets. Each market opens your access to dozens of trading assets so you can pick the one that you find suitable for your trading skills and affordability. You can continue accumulating as many trading assets as you'd like to add to your trading portfolio, increasing its size over time.
CENT, STP, and ECN Accounts
Doo Prime broker has many trading accounts that it has been offering but the most prominent ones are CENT, STP, and ECN accounts. The minimum deposit requirement for joining Doo Prime is $100 and that is to open up the CENT account. No matter the trading account you choose, you'll have access to different spreads and lot sizes for trading. You are also accompanied by an expert advisor that can offer their support whether it is pertaining to setting up your account or if you require assistance in other account-related matters.
I find it worth mentioning in my Doo Prime review that you can also take advantage of the Demo account that the broker offers. Doo Prime trading firm has offered this account so you can trade with it in a simulated environment. This account requires no actual deposits and you can trade with unreal funds. When you've gained enough trading knowledge and confidence, you can go for live trading accounts.
Trading Platforms and Tools
To provide you with more analytical powers, Doo Prime trading firm has introduced highly advanced trading platforms. The MetaTrader 4 and MetaTrader 5 platforms are known for being highly futuristic, though they have been around for a long time. These platforms let you access the latest trading signals, indicators, market analysis reports, historical data, and other kinds of analytical tools.
You can also access Outrade, Social Trading, Myfxbook, and FOLLOWME tools through these platforms. These tools let you access the latest trading insights and information from trading experts, plus their opinions about trading. You can also perform automated trades using these tools, and can also use the trading methods of other trading experts to increase your gains.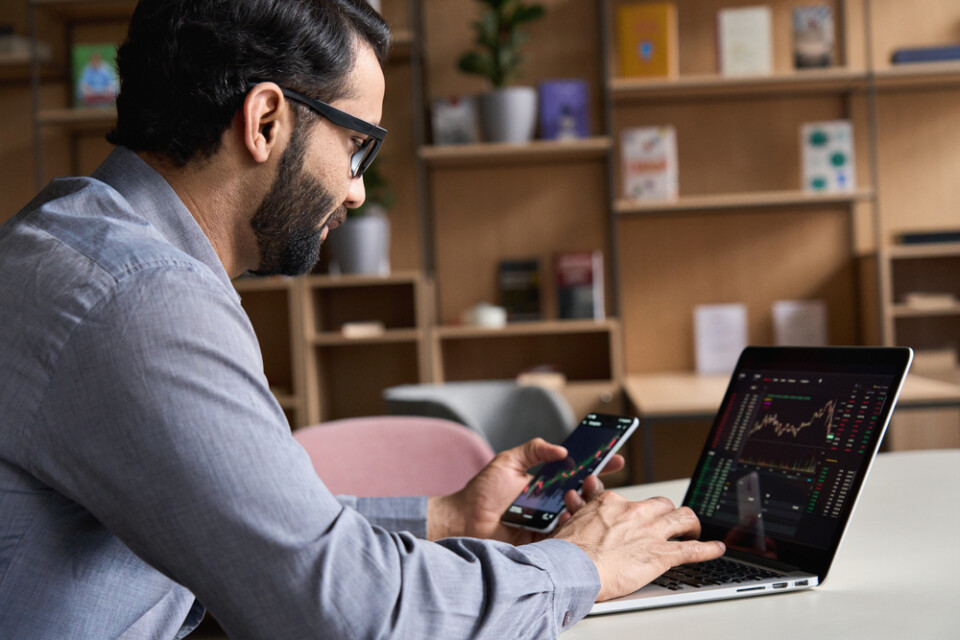 Is Doo Prime Scam or Legit?
In my experience as a reviewer, I haven't come across many trading firms that are capable of offering so many analytical resources. Having gone through this firm's capabilities in my Doo Prime review, I can safely say it is a legitimate firm.
Conclusion
It may seem that this firm is technical compared to others. In reality, this platform aims to do justice to your trading career, which is why it is willing to go to any extent to support you. If you stick with Doo Prime, you will see that your trading journey becomes smoother and more effective, producing more results. You will be able to look at trading markets from a new angle and become more open to learning about as many trading markets as possible.
Doo Prime Review
Summary
Here you can go through our detailed Doo Prime review and learn whether or not Doo Prime is a legitimate or scam broker for online trading. Moreover, our dooprime.com review will also help you learn what you can expect from the Doo Prime broker if you decide to sign up.