XGLOBAL Markets Review
When you decide to start your career in the online trading industry, you obviously do it with the aim of achieving success. Unfortunately, not all trading service providers are trustworthy and professional. If you do not want to have a poor and unsuccessful trading experience, you need to find a broker that has the capability of fulfilling your needs. You cannot pick one out of a hat, so reading this XGLOBAL Markets can help you in learning just how it can get the job done.
A European forex and CFD broker, XGLOBAL Markets was established in 2012 and it has its headquarters located in Limassol, Cyprus. As it has been active for a decade, it has managed to gain recognition in the market for its reliable and secure trading services. But, your job is to see how it can help you in your trading journey and this XGLOBAL Markets review can shed some light on it.
Regulation and security
If you do not want to opt for an untrustworthy and unprofessional trading service provider, you should only focus on regulated platforms. It is because these brokers can offer you quality and security and the chances of fraud and malpractice automatically go down. As far as the XGLOBAL Markets broker is concerned, you will find that it is licensed to provide its services in Europe because it is regulated by the Cyprus Securities and Exchange Commission (CySEC).
This is one of the top regulatory bodies in Europe, which is highly reassuring. Other than this regulation, you will also find that the XGLOBAL Markets broker is also regulated in the offshore jurisdiction of Vanuatu by the Vanuatu Financial Services Commission (VFSC). The broker complies with strict regulations and offers negative balance protection to its clients, depending on account type. Apart from that, client funds are also segregated from corporate funds to minimize any problems.
Furthermore, since the XGLOBAL Markets broker is regulated by CySEC, it is part of the Investor Compensation Fund (ICF), which means traders would receive compensation in the event of bankruptcy. There is also access to a financial ombudsman in case of any problems, which means the trading environment is extremely secure.
Range of assets
Not every broker offers the same assets for trading, so it is a good idea to take a look at the choices provided to ensure they are up to your expectations. A look at the range of assets offered on the XGLOBAL Markets trading platform shows that they are quite diverse and are spread across various markets. This gives traders the opportunity of managing their risks effectively and also gives their profits a boost.
You will find that the XGLOBAL Markets trading platform gives you room to trade forex pairs and there are CFDs available on equity indices, precious metals, energies, shares, and commodities. All of these can be traded via a single account, which makes portfolio management easy.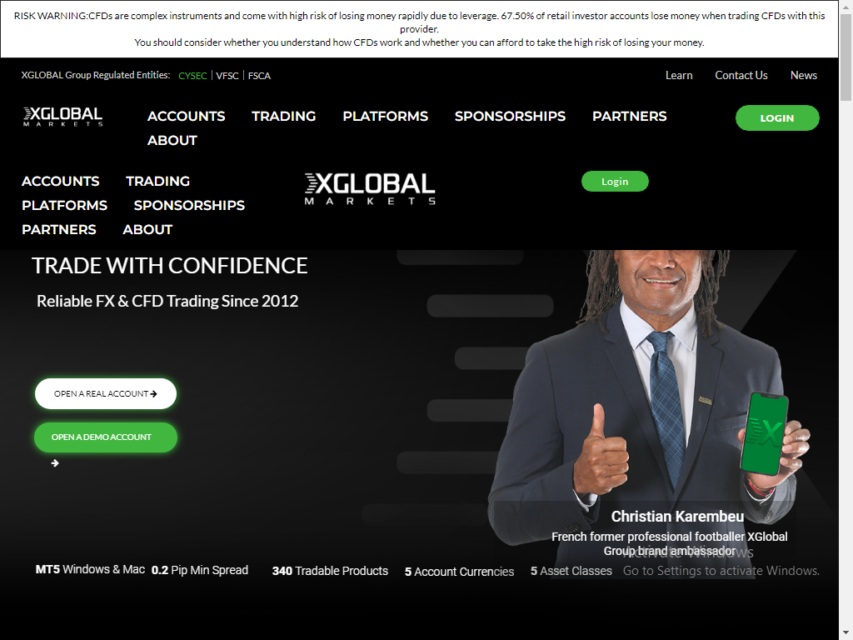 Trading platform
Your trade execution will depend on the platform that you are using and this is provided by the online broker. The platforms can vary as per the discretion of the broker and the XGLOBAL Markets trading platform is none other than the MT5. Even if you are new to the trading world, you will quickly learn that the MT5 is widely used and a popular choice in the market. It is the successor of the versatile and award-winning MT4.
You will find plenty of technical analysis tools, advanced charting capabilities, and different trading indicators and alerts. The MT5 is also an ideal platform for all kinds of traders because its interface is fully customizable. Most importantly, XGLOBAL Markets gives you the freedom to download it on various devices and you can use the desktop, web, or mobile version, depending on your preference.
Customer support
The customer support offered by the XGLOBAL Markets broker is also worth noting, as it is available 24/5 via fax, phone as well as email. They have trading experts on the team who can assist with all types of queries and problems.
Is XGLOBAL Markets a scam or genuine?
With regulation from CySEC, there cannot be any doubts about the broker not being genuine. There is no XGLOBAL Markets scam and it has a clear track record of about a decade.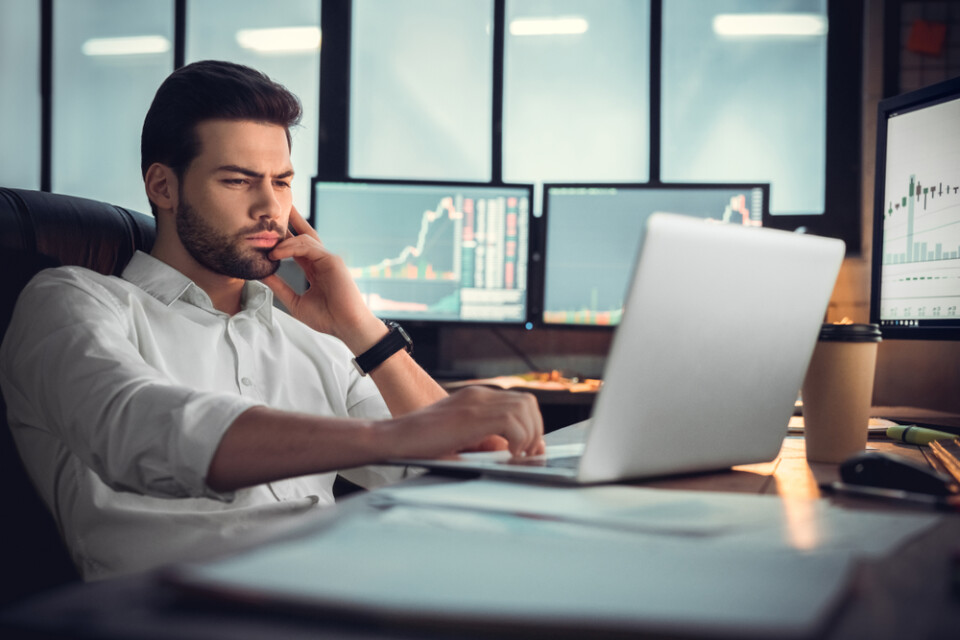 Final Thoughts
This XGLOBAL Markets review makes it clear that the broker can help you have a successful and profitable trading career without any hassles.
XGLOBAL Markets Review
Summary
Here you can go through our detailed XGLOBAL Markets review and learn whether or not XGLOBAL Markets is a legitimate or scam broker for online trading. Moreover, our xglobalmarkets.com review will also help you learn what you can expect from the XGLOBAL Markets broker if you decide to sign up.