VT Markets Review
Millions of people are interested in investing their money for generating high returns and the online trading industry is an excellent option. But, a lot of them are concerned about online scams and frauds and do not know what platform to trust. If you are looking for a genuine and cutting-edge trading solution, you can find one through this VT Markets review. Sure, many online brokers will make some big promises, but they may not necessarily be able to deliver. The only way to find out is to check their offerings properly.
Launched in 2016, VT Markets is a relatively new forex and CFD broker, but you will quickly learn that it has become quite popular in the market. Based in Australia, it has developed a reputation for being innovative and this will certainly pique your curiosity. Of course, you still need to check it properly before taking things forward and this VT Markets review gives you the opportunity to do so.
Regulation and security
If there is one thing that a trader should check about an online broker before opening an account, it is their regulation. There are both regulated and unregulated platforms that exist, but opting for the former can help you reduce the risk of being exposed to malpractice, fraud, or scam of any kind. Furthermore, it also helps the brokerage in establishing their credibility because it shows that they have nothing to hide.
The VT Markets broker has offices in Australia, due to which is regulated by the Australian Securities and Investment Commission. This is great news because the ASIC is one of the top-tier regulatory bodies in the world and this implies that it is safe for anyone to use the broker's services because it is genuine. It offers negative balance protection to its clients and in accordance with ASIC guidelines, the client deposits on the VT Markets trading platform are kept in segregated accounts to prevent any theft or misappropriation.
Other than the regulation in Australia, you will also find that the VT Markets broker is also regulated by the Cayman Islands Monetary Authority (CIMA) and it is registered in Saint Vincent and the Grenadines (SVG), both of which are offshore jurisdictions.
Range of assets
When you are venturing into the online trading world with the goal of making profits, it is a good idea to choose the right assets that can help you reach your goals quickly and as safely as possible. Every asset available in the financial markets has its own potential, so you need to choose the ones you want after keeping your goals into account. The range of assets offered on the VT Markets trading platform comprises a variety of assets from various markets.
You will have the choice of trading forex currency pairs as well as CFDs on precious metals, indices, soft commodities, energies, and also UK and US share CFDs. In addition, you will also have the option of trading cryptocurrencies on the VT Markets trading platform.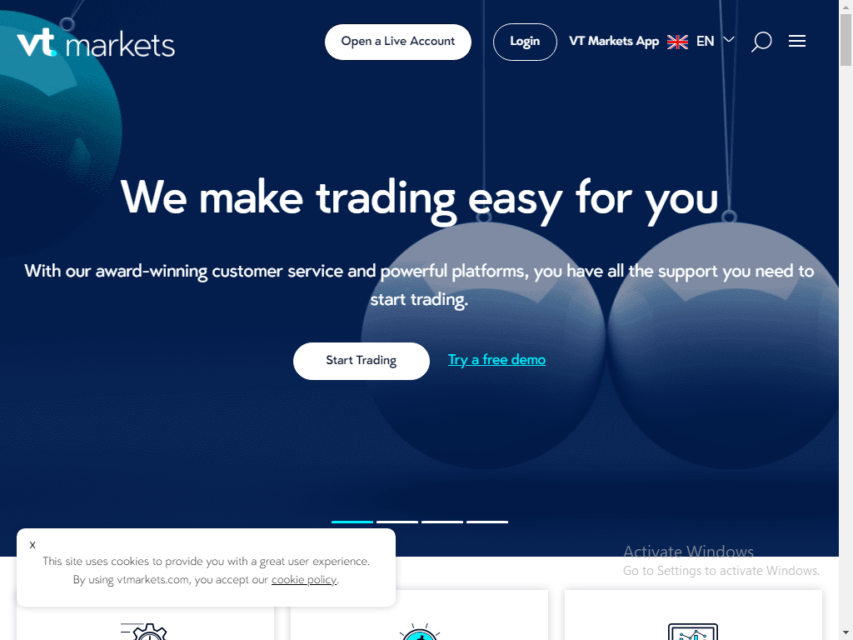 Trading platform
As you have to use the trading software for execution, it is one of the most crucial elements in your overall trading experience. You do not want to compromise on this feature and the VT Markets trading platform offerings ensure that you do not have to do so. They have added the MT4 and the MT5 trading platforms which are recognized as the top ones in the market due to their cutting-edge technology and powerful tools.
Other than the two platforms, you will also have the option of using WebTrader, the VT Markets App as well as mobile apps for Android and iOS. The official MetaTrader mobile apps are also available and this gives traders the flexibility to select the trading platform that fits their needs the most.
Customer support
Multiple support channels are offered by the VT Markets, which include phone lines, email as well as live chat and they are available 24/5. You can get multilingual support through every channel.
Is VT Markets a scam or genuine?
There is no VT Markets scam because the broker is properly regulated by the ASIC and you can rest assured it is genuine because it has received numerous awards for its service.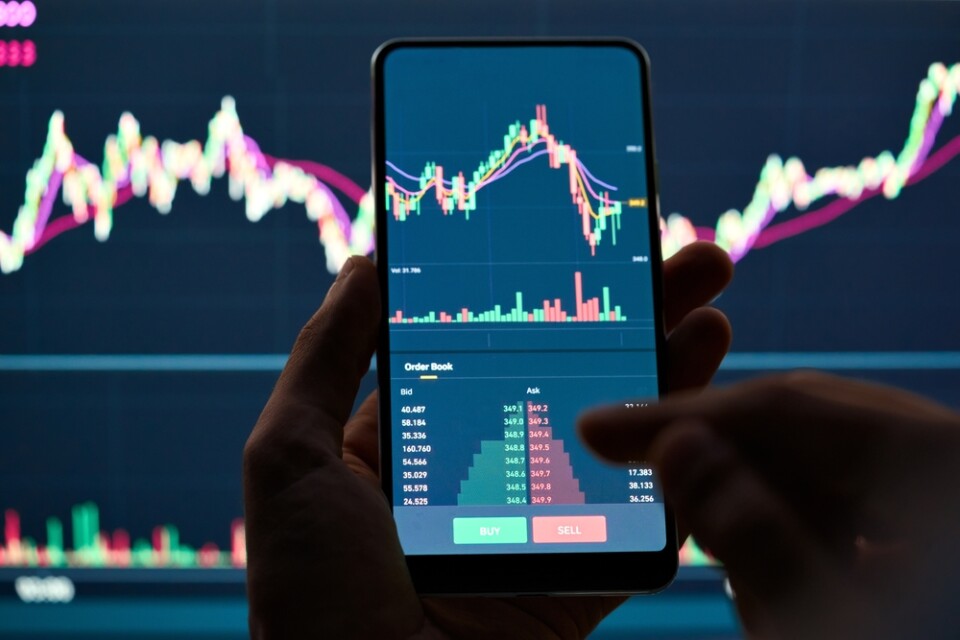 Conclusion
It is obvious from this VT Markets review that the broker has put together an excellent set of offerings to deliver an impeccable trading experience to everyone.
VT Markets Review
Summary
Here you can go through our detailed VT Markets review and learn whether or not VT Markets is a legitimate or scam broker for online trading. Moreover, our vtmarkets.com review will also help you learn what you can expect from the VT Markets broker if you decide to sign up.