Videforex Review
Videforex trading broker has swiftly emerged as a prominent broker in the trading industry, specializing in forex, CFDs and binary options. Despite its relatively short existence, this broker has garnered a reputation for excellence, captivating traders with its diverse range of financial instruments. This brokerage boasts a user-friendly trading platform meticulously crafted to cater to the needs of investors and traders across the globe. If you are wondering whether you should join this online trading broker or not, continue reading this Videforex review.
Helpful Trading App
With Videforex trading broker, you can effortlessly access the trading platform right at your fingertips, thanks to its cutting-edge Android and iPhone applications. By embracing this modern technology, you can stay connected to the global market and seize every trading opportunity without missing a beat. The user-friendly application empowers you to engage in regular CFD, forex and Options trading, ensuring that you can navigate the financial markets with ease. What's more, the broker facilitates convenient deposit and withdrawal transactions directly from the app, streamlining your trading experience.
To support your trading journey, the app also grants you access to your comprehensive trade history. This valuable feature enables you to review your past trades, analyze your performance, and make adjustments to your strategies for the future.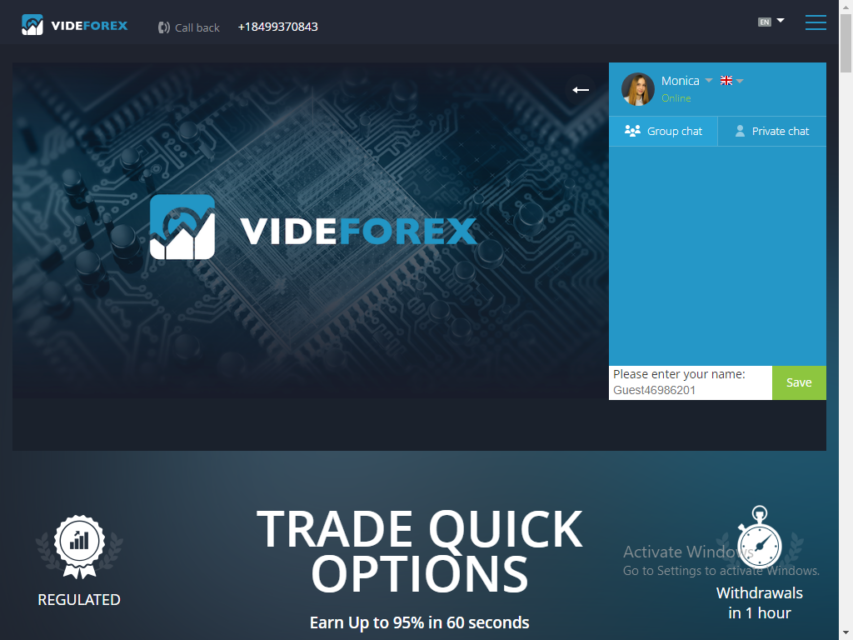 Hassle-Free Withdrawal and Deposits Process
To get started with Videforex trading broker, all you need is a minimum deposit of $250. The broker offers a wide array of convenient options for funding your account. You can choose to deposit using credit cards such as VISA or MasterCard, opt for a bank wire transfer, or even utilize popular cryptocurrencies. Additionally, this broker also accepts e-wallets like Skrill, Neteller, and Perfect Money. Regardless of your preferred method, once the payment system confirms your deposit, the funds will be readily available for trading.
When it comes to withdrawals, the minimum amount allowed is $50, ensuring that you have flexibility and control over your funds. Videforex broker prioritizes efficiency and aims to process all withdrawal requests within just one hour. However, it's important to note that, for the safety and security of all users, identification verification is required for all withdrawals, regardless of the withdrawal amount.
Commissions and Spreads
What sets Videforex broker apart is its dynamic approach to spreads. Unlike fixed spreads, this broker considers the liquidity and external markets of the underlying financial instrument, ensuring a fair and transparent pricing structure. While this broker may not be the cheapest option out there, it definitely strikes a balance between affordability and quality. Any expert will advise you to steer clear of brokers with extremely low fees, as they often compromise on execution quality. Similarly, excessively expensive platforms can eat into your hard-earned profits.
With Videforex broker, you can avoid both ends of the spectrum and enjoy a reasonable pricing model that prioritizes your success. When you sign up with this brokerage, you gain access to a platform that values competitive pricing without sacrificing execution efficiency. With their fair spreads and dedication to maintaining the integrity of external markets, you can trade with confidence, knowing that your interests are being safeguarded.
Attractive Trading Contest
This broker takes excitement and engagement to a whole new level with its incredible weekly contests. Every week, Videforex awards recognition to twenty exceptional traders who have demonstrated their skills and expertise. It doesn't matter if you're a beginner just starting your trading journey or an experienced pro, as all accounts are automatically included in the contest. This inclusive approach ensures that everyone has an equal opportunity to showcase their trading prowess and potentially claim a spot among the winners.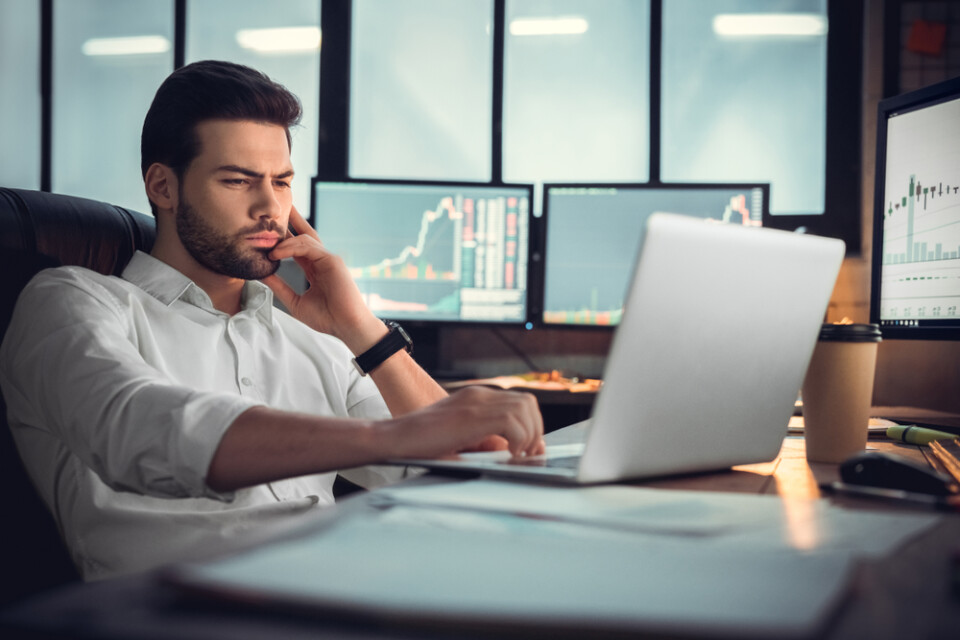 Is Videforex Scam or Legit?
You might be reading this Videforex review to see if it is a safe forex trading broker. Well, I conducted an in-depth check of the features and tools to look for hints of scams. However, I did not come across anything that would implicate this broker with fraudulent activities. Needless to say, this broker is safe and you can sign up without being concerned about scams.
Final Thoughts
I will wrap this Videforex review up by saying that this broker has almost everything a trader needs to succeed. I would advise you to sign up and give it a try. Once you do, there is a huge likelihood that this could become your go-to broker for forex trading.
Videforex Review
Summary
Here you can go through our detailed Videforex review and learn whether or not Videforex is a legitimate or scam broker for online trading. Moreover, our videforex.com review will also help you learn what you can expect from the Videforex broker if you decide to sign up.