VI Markets Review
With the number of scam brokers in the market increasing on a regular basis, you have to be cautious when looking for a platform to sign up on. Many people are confident that they will be able to spot a scam when they come across one, but it is not that simple. You should remember that these are very well-disguised and it is not that easy to tell them apart. This VI Markets review can show you just how these brokers operate.
At first glance, you will not be able to tell the truth about VI Markets because it claims to be associated with a UK-regulated broker. The website is professional and it offers you access to popular markets, such as commodities, forex, shares, indices, energies and commodities through the top trading platforms in the market. But, when you start digging, you will learn that this is just a sham. How? Check this VI Markets review to know more.
Regulation
The simplest way to know whether you are dealing with a legitimate broker, or a shady one is via its regulatory status. The former will always be well-regulated, while the second is unlikely to have any kind of license. To know the truth about the VI Markets broker, you need to check its regulation as well. As mentioned earlier, VI Markets claims to be associated with Axi Financial Services (UK), which is actually licensed by the Financial Conduct Authority (FCA).
But, when you check the online register of the FCA, you will quickly discover that the VI Markets broker is not related to Axi in any way. As a matter of fact, it appears to be a clone of a broker regulated in the UK, which is actually related to Axi, namely One Financial Markets. It is a common practice for scammers to copy websites of genuine platforms to come off as legitimate. No authentic platform would ever clone the website of another.
This makes it apparent that VI Markets is only a sham making false claims to fool people into registering with it and it is not regulated by any authority, which means it cannot be trusted.
Trading platform
While the regulatory status of the broker makes it obvious what you are dealing with, you can still look at the other details to confirm. The trading platform is the most vital offering of a broker because you have to use this software for executing your trades. The VI Markets trading platform offerings are aimed at drawing people's attention because they are two of the best ones out there. It claims to give you access to both the MT4 and the MT5, which are the top trading solutions in the market.
Indeed, when you check out the VI Markets' website, you will find that it gives you download links to both trading platforms. But, when you download the trading platforms, you are in for a surprise. They are seemingly owned by the original AXI broker and are not associated with VI Markets. This means there is no VI Markets trading platform at all, so it cannot really facilitate any trading activities altogether.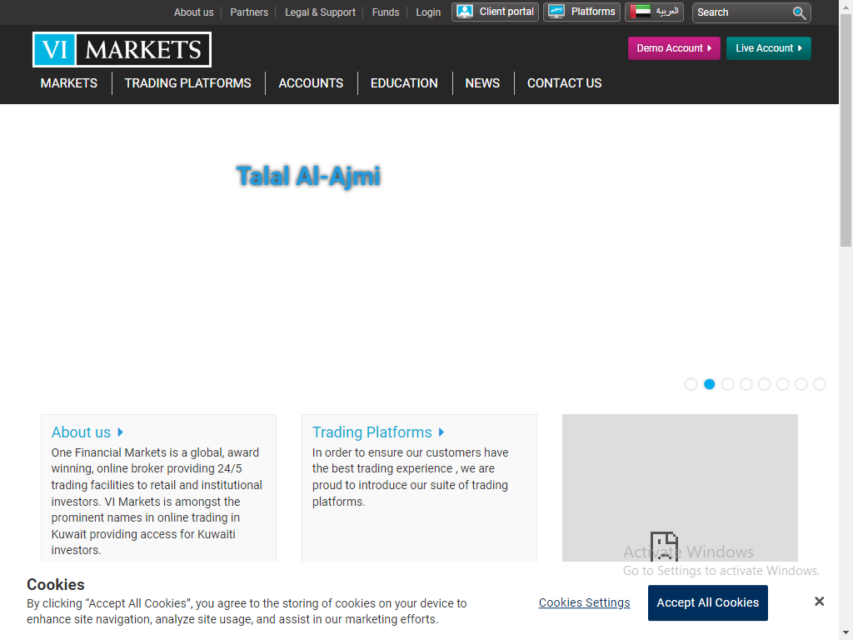 Trading conditions
There is hardly any point in signing up with a broker that does not have a trading platform, so the trading conditions also do not matter. But, you can still take a look to see just how the VI Markets broker tries to take its ruse forward. There is no way to figure out what spreads are offered because there is no trading platform. The minimum deposit, on the other hand, stands at $250, which is still acceptable.
However, there is another major problem that you will come across and that is the absence of the Terms and Conditions on the platform. This means that you have no idea of what policies, rules and fees might be applicable after you sign up and this leaves you vulnerable.
Is VI Markets a scam or legit?
All issues you uncover only give proof of VI Markets scam because a legitimate brokerage would not lie about its regulation.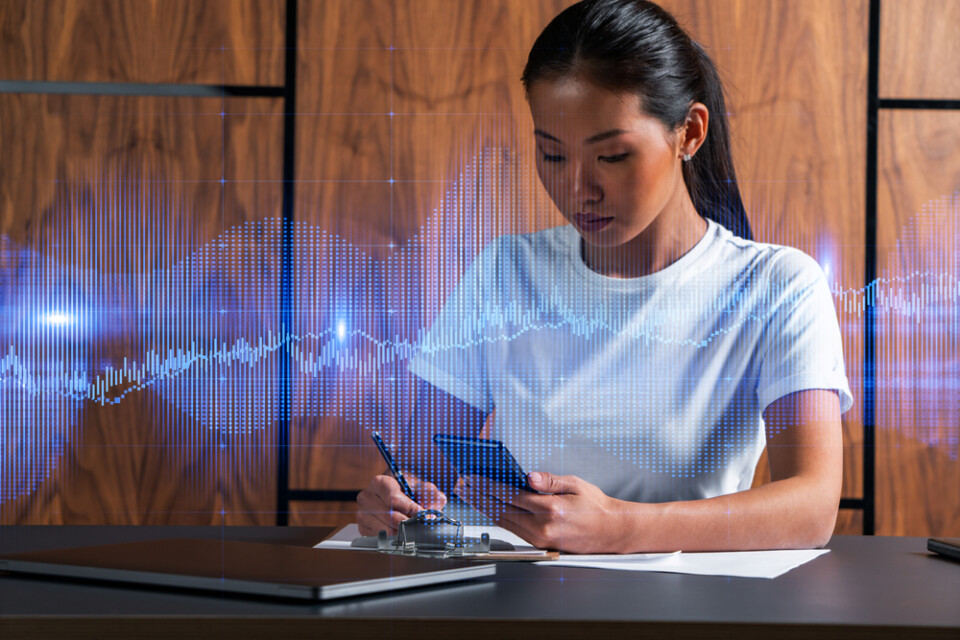 Conclusion
The problems that are highlighted in this VI Markets review make it evident that the brokerage is a scam and not even close to a legitimate platform.
VI Markets Review
Summary
Here you can go through our detailed VI Markets review and learn whether or not VI Markets is a legitimate or scam broker for online trading. Moreover, our vimarkets.me review will also help you learn what you can expect from the VI Markets broker if you decide to sign up.