Vantage Markets Review
Amongst the online brokers that have become quite well-known over the years, one of the names that stand out is Vantage Markets. Established in 2019, the Australian-headquartered multi-asset broker has expanded rapidly in the last decade and is now facilitating international traders. As impressive as it sounds, you need to know its offerings before you decide to open an account with it. This Vantage Markets review can be useful for this purpose.
Signing up without knowing what to expect can result in problems, particularly if the platform does not provide the assets you want to trade, or its trading conditions are not feasible. You need to know what the broker can deliver and this Vantage Markets review can provide you with the details.
Regulation and security
To find a broker that you can partner with in the long run, it is recommended that you choose a regulated one. Why? It is because it can minimize the risk of fraud, scams, and malpractice, thereby ensuring that you can trade in a safe environment and concentrate on your trading. Therefore, it is great to see that the Vantage Markets broker is regulated by three different entities. First off, since it is based in Australia, it is a given that it would be regulated by the Australian Securities and Investment Commission (ASIC).
Secondly, it is also regulated by the Vanuatu Financial Services Commission (VFSC) and the Cayman Islands Monetary Authority. It should be noted that since the Vantage Markets broker is regulated, it offers negative balance protection to its clients and also maintains their deposits in segregated accounts from its corporate funds. It is also important to note that client deposits are kept in banks like the National Australia Bank (NAB) and also the Commonwealth Bank of Australia (CBA). Indemnity insurance is also offered, but this will depend on the subsidiary you are using.
Range of assets
Everyone aims to make money via online trading, but whether you are able to do so or not can depend on the instruments you decide to trade. There are different types of assets that exist and the choices available will vary from platform to platform. A look at the Vantage Markets trading platform reveals that it offers a vast array of assets to its clients, which are spread across different sectors.
There are more than 250 currency pairs that you can trade via the Vantage Markets trading platform, along with commodities, indices, and equity CFDs. However, it should be noted that the asset selection does not include cryptocurrencies. Regardless, both equity and forex traders will find an ample amount of assets to trade and the overall selection is quite well-balanced and appealing to most traders.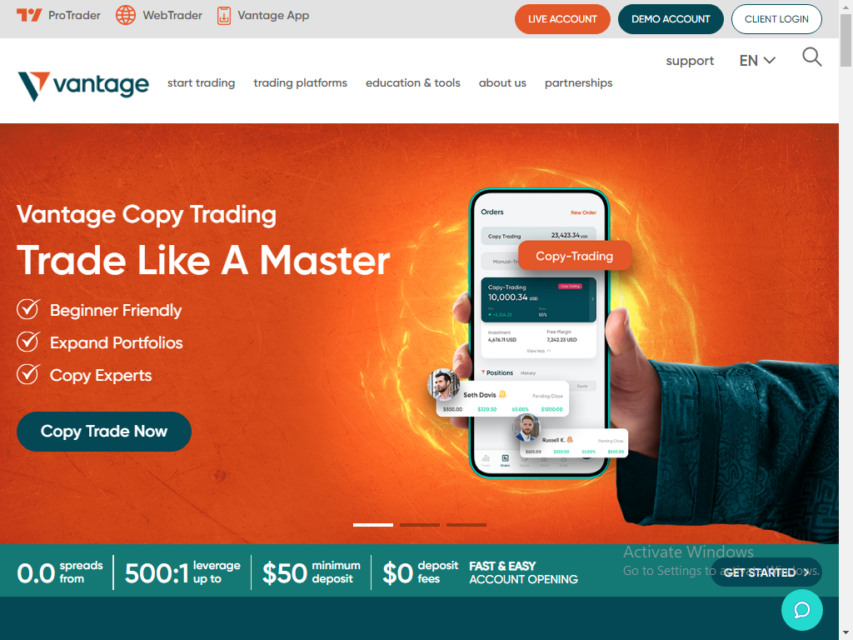 Trading platform
One of the key features of every online broker is the trading platform they have to offer because it can affect your trading performance. The platform is used for trade execution and analysis, which means it needs to be powerful and innovative. The Vantage Markets trading platform options comprise the full suite of MT4 and MT5 trading platforms, which are considered the top ones in the market. They have added a desktop client for traders interested in algorithmic trading.
Meanwhile, manual traders can take advantage of the web-based versions of the two platforms. There is also a mobile app given for those who want to have some flexibility during trading. In addition, there is also a proprietary mobile trading platform available called Vantage App. The Smart Trader Tools package is also available to help people make the most of their trading activities.
Customer support
You will find that the Vantage Markets broker offers 24/7 customer support to its clients and it is available via live chat, phone as well as email. As far as account opening support is concerned, it is available from Monday to Friday. There is also a detailed FAQ section where traders will be able to find answers to common questions and are unlikely to need any support after that.
Is Vantage Markets a scam or legit?
There should be no concern about Vantage Markets scam because it has been operating for over 13 years and has an absolutely spotless regulatory record.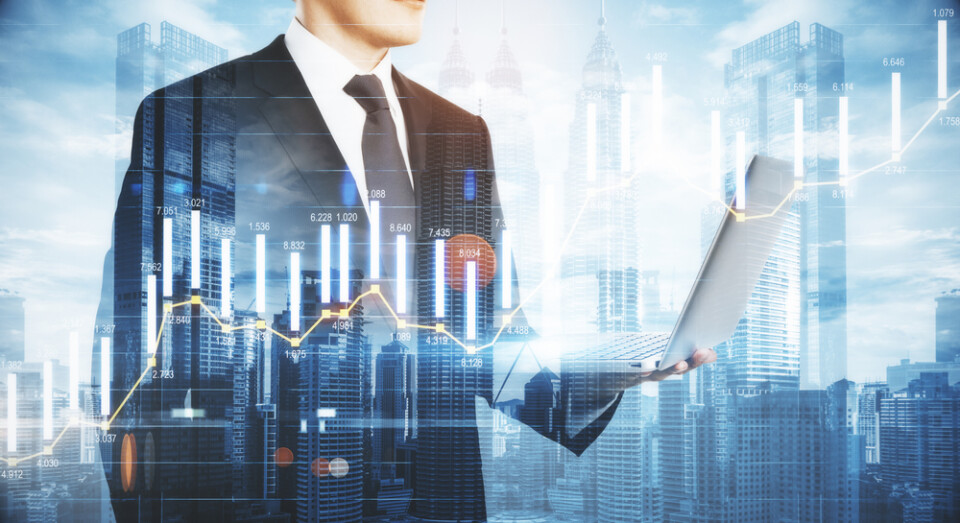 The Verdict
With this Vantage Markets review, you can determine that the broker is indeed a smart choice for a long-term trading experience.
Vantage Markets Review
Summary
Here you can go through our detailed Vantage Markets review and learn whether or not Vantage Markets is a legitimate or scam broker for online trading. Moreover, our vantagemarkets.com review will also help you learn what you can expect from the Vantage Markets broker if you decide to sign up.