USTmarkets Review
When it comes to the world of online trading, trust and transparency are vital because you do not want your hard-earned money, or your personal data to end up in the wrong hands. Unfortunately, this is what will happen when you choose the wrong broker for opening your trading account. It may not necessarily look like a scam or fraud, but that does not mean it is not one. These days, it can be difficult to distinguish between fraudulent and genuine platforms and if you are facing this dilemma, then you will find this USTmarkets review helpful.
A look at the website of the USTmarkets broker creates the impression that it is a trustworthy platform because it has created a sense of legitimacy with some statements. Moreover, it seems to be offering quite a wide variety of trading instruments that include forex, shares, indices, metals, commodities, and even cryptocurrencies. However, when you look beneath the surface, you will find that things are not as they appear. This USTmarkets review will tell you just how different things really are.
Regulation
Opting for a regulated broker is the best route an online trader can take in order to avoid any kind of scam and malpractice. Licensed brokers are genuine because they comply with strict policies and rules, so you do not have to worry about any illegal activities. The same does not apply to their unregulated counterparts. The trouble with the USTmarkets broker is that it uses a tactic commonly used by most unscrupulous brokers; deceiving people into believing it is legitimate.
How does it do that? It has tried to create the illusion that it is operating from the United Kingdom because the phone number given is based in the UK. A company located in Britain would definitely be considered trustworthy because it is one of the most well-regulated jurisdictions in the world. But, when you check the online register of the Financial Conduct Authority (FCA), which is the regulatory body that grants licenses in the UK, you are not going to find the USTmarkets broker anywhere.
This means that it is certainly not licensed to operate in the UK. Most importantly, its website is more or less anonymous because there is no mention of any incorporation data, a physical address and there are no social media links present either. It shows that the broker is only trying to deceive you with its phone number and there is no way to identify where it is from.
Trading platform
When you are looking for a trustworthy and dependable broker, you should never make a decision without looking at the trading platform it provides because you have to use this software for almost all your activities. The USTmarkets trading platform is advertised as a web-based one, which can be slightly disappointing because most brokers offer market-leading platforms like MT4, MT5, or cTrader.
Nonetheless, you should still check out the USTmarkets trading platform to see what it is capable of, but you are in for a surprise because you will not be able to access it. This is odd because you cannot trade without a platform, so if it was a genuine broker you would be able to access it.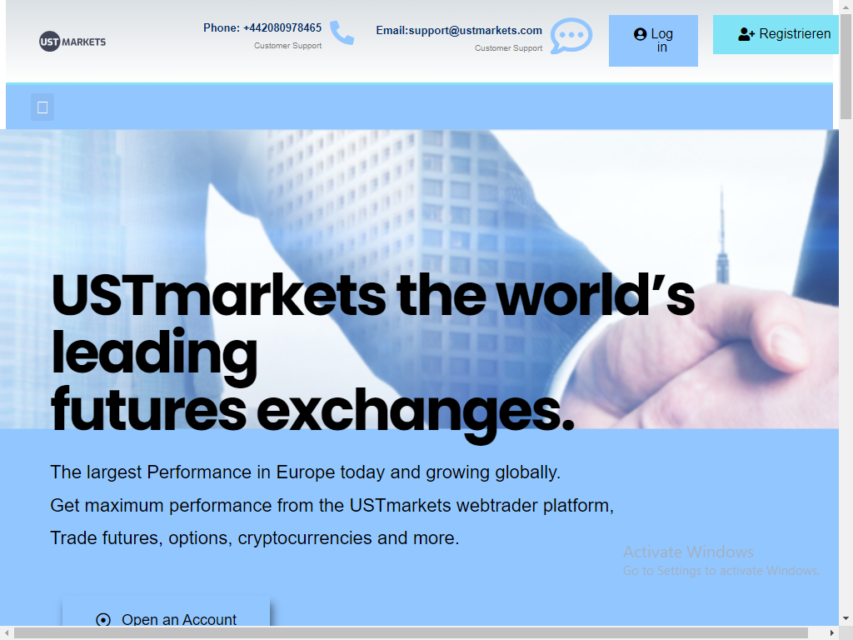 Trading conditions
Your goal is to make profits from the financial markets, but this depends on a broker's trading conditions. The account options that are offered on the USTmarkets trading platform do seem to be good ones until you check their minimum deposit. The most basic account dubbed Silver asks for a whopping deposit of EUR 10,000 and this is just excessive.
No genuine broker would ever ask for this much. Moreover, there is no information provided about the spreads offered by the USTmarkets broker and this is another problem because you have no idea about the trading costs you will incur. There are also no legal documents for you to find on the website, which means you have no idea about their policies.
Is USTmarkets a scam or genuine?
Lack of regulation, absence of a trading platform, and no transparency can help you see that there is a USTmarkets scam.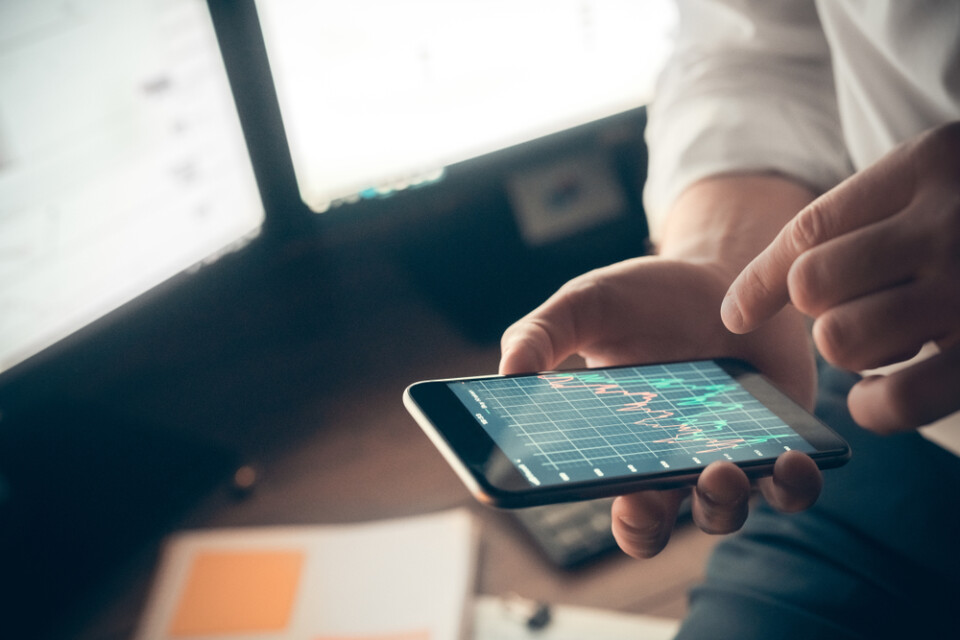 Closing Thoughts
Thanks to this USTmarkets review, you can see that the broker is not even remotely close to genuine and you should not opt for it at all.
USTmarkets Review
Summary
Here you can go through our detailed USTmarkets review and learn whether or not USTmarkets is a legitimate or scam broker for online trading. Moreover, our ustmarkets.com review will also help you learn what you can expect from the USTmarkets broker if you decide to sign up.