Tradeview Forex Review
Tradeview Forex is a renowned forex broker that offers a unique trading experience to its clients. Read this Tradeview Forex review to learn about making an informed decision before opening an account or trading on their platform. Established in 2004, this broker provides more than 40 financial instruments through three different trading platforms.
Despite its offshore location, Tradeview Forex broker has established itself as a prominent member of the US Forex market. It has gained a reputation for providing a reliable trading platform to investors worldwide, particularly those dealing with substantial trading volumes. By choosing this forex broker, you can embark on your forex trading journey with confidence, knowing that you have a reliable and reputable partner by your side.
Easy Deposit and Withdrawal
To start your trading journey with Tradeview Forex broker, you only need to deposit a minimum of $100. It's a straightforward process, and you have various payment methods to choose from when funding your account: You can use MasterCard, VISA, AdvCash, bit wallet, ePayments, UnionPay, etc, to deposit funds. In most cases, Tradeview Forex broker requires you to use the same payment method for withdrawals as the one you used to fund your account. This ensures a smooth and secure process for both procedures.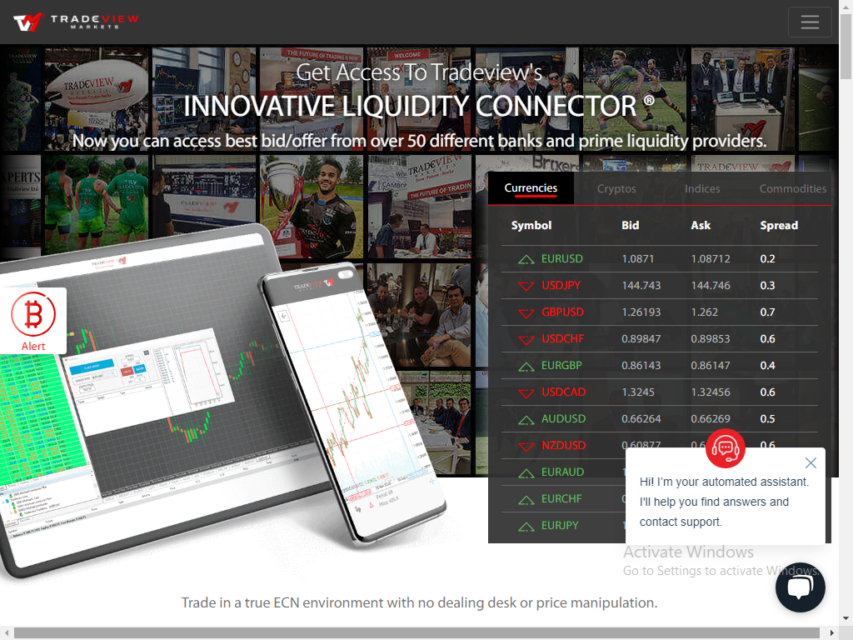 Helpful Training Material
Before diving into the world of forex and commodity trading with Tradeview Forex trading broker, it's crucial for users to equip themselves with the necessary information and trading skills for success. To help people with their pursuit of forex trading education, this broker offers access to an online publication known as the "Rhino Report." This publication contains articles that delve into events that are likely to have an economic impact.
Additionally, the broker's website includes a forex education section that covers the most important fundamental forex indicators. This section serves as a valuable resource for traders looking to deepen their understanding of these indicators.
Let's Talk about Customer Support
For aspiring traders, it's essential to have peace of mind knowing that their chosen broker will provide the support and assistance they require whenever the need arises. When it comes to Tradeview Forex trading broker, their customer support team can be reached through several channels. You can engage in live chat conversations directly on their website, or reach out to them via email or a contact form, both conveniently available on their website as well.
Additionally, traders have the option to connect with the broker and interact with them through popular social media platforms like Facebook and Twitter. By offering various means of communication, Tradeview Forex trading broker ensures that traders can easily access the support they need and receive prompt assistance. Whether you prefer the convenience of online chat or even engaging with the broker on social media, they strive to be accessible and responsive to their clients' inquiries and concerns.
A Safe and Reliable Broker
I am glad to tell you in this Tradeview Forex review that this broker stands out in terms of safety as it is registered under the regulations of the Cayman Island Monetary Authority. CIMA imposes strict regulations to combat money laundering and ensure accountability. While CIMA's regulations may not be as comprehensive as those of financial watchdogs in the United States or the United Kingdom, forex brokers licensed in the Cayman Islands are still required to maintain a minimum of $100,000 in net tangible assets.
They are also obligated to follow a robust reporting schedule and submit financial reports audited by independent professionals. By prioritizing regulatory compliance, partnering with reputable banks, and implementing risk management measures, Tradeview Forex aims to provide a safe and secure trading environment for its clients.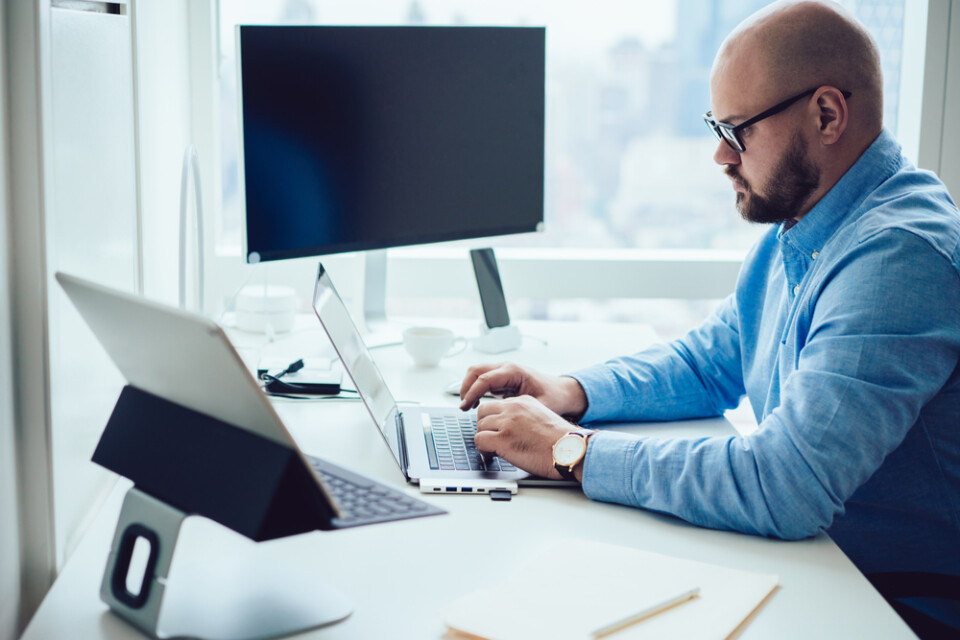 Is Tradeview Forex Scam or Legit?
This online trading broker has plenty of users and there haven't been any indications to suggest if it is linked with a scam. I also thoroughly checked this broker to see if it was reliable and did not come across any red flag.
Final Thoughts
I will conclude this Tradeview Forex review by saying that if you want to enter the forex trading markets, this broker would be the ideal choice for you. Its reliable track record and increasing number of users are enough proof that it can be a worthwhile option for traders of different experience levels.
Tradeview Forex Review
Summary
Here you can go through our detailed Tradeview Forex review and learn whether or not Tradeview Forex is a legitimate or scam broker for online trading. Moreover, our tradeviewforex.com review will also help you learn what you can expect from the Tradeview Forex broker if you decide to sign up.