Trade.com Review
Shopping for an online broker should be no different from shopping for anything else online; all you need to know is search on Google and you will be presented with thousands of options. But, you cannot just pick one of these options at random. If you take a look at a few, you will find that some of these are quite similar and their offerings are very appealing. Since you cannot possibly choose them all, you need to take a closer look to ensure you are opting for the best. This Trade.com review is meant to give you a detailed look into the broker's offerings.
You will come across the Trade.com broker when you begin shopping for a reliable trading solution, which was founded in 2013 and provides forex and CFD trading services. It is owned and operated by Leadcapital Markets Ltd., a company based in Cyprus, and has expanded its services over the years. While it seems quite impressive at first glance, you need to dig a little deeper and this Trade.com review can help.
Regulation and security
The best place to begin looking into a broker is from its regulatory status and its security offerings. As convenient as online trading is, it also comes with security risks that need to be managed and regulation is the best way of doing so. You do not have to worry about the Trade.com broker on this front because it is properly licensed and regulated in a number of jurisdictions. To start with, as it is headquartered in Cyprus, the broker has a license from the Cyprus Securities and Exchange Commission (CySEC).
This is one of the top regulatory bodies in the world and it means that Trade.com is also compliant with the Markets in Financial Instruments Directive (MiFID). Apart from that, the Trade.com broker is also licensed by the Financial Conduct Authority (FCA), the Financial Sector Conduct Authority (FSCA) and the Financial Services Commission (FSC) in Mauritius. Due to its thorough regulation, you can get a secure trading environment on the Trade.com trading platform.
It keeps client deposits segregated from corporate funds, offers negative balance protection, and also participates in compensation schemes in the UK and Cyprus. This means traders will be compensated in case of insolvency.
Range of assets
The range of assets offered by each broker can vary, so you should always know what you are getting into before you make a choice. You want to make profits and this will depend on the assets you decide to trade. The Trade.com trading platform offers a horde of trading products to its clients, which are spread across different financial markets, thereby ensuring that a well-balanced trading portfolio can be created.
You will be able to choose from forex currency pairs and CFDs on futures, indices, commodities, bonds, and even cryptocurrencies. Risk management tools are also offered on the Trade.com trading platform, along with one-click trade execution to allow every trader the opportunity to maximize profits.
Trading platform
You have to use the trading platform for executing trades and conducting analysis, so it needs to be a powerful and capable one. The Trade.com trading platform offerings will leave you impressed with the broker because it has not made any compromises in this regard. You are offered the MT4 and the MT5 trading platforms, which are the top ones in the market.
You can also use the proprietary CFD WebTrader that the broker has developed and it gives you access to 2,100 trading instruments and boasts a user-friendly and clean interface. There are desktop versions, web clients, and mobile trading apps available, which allow every trader to choose a suitable platform for their needs.
Is Trade.com Scam or genuine?
There is no Trade.com scam to worry about because it has about a decade of experience and a clean record. In fact, it has also received numerous awards for its services, which show it is fully genuine.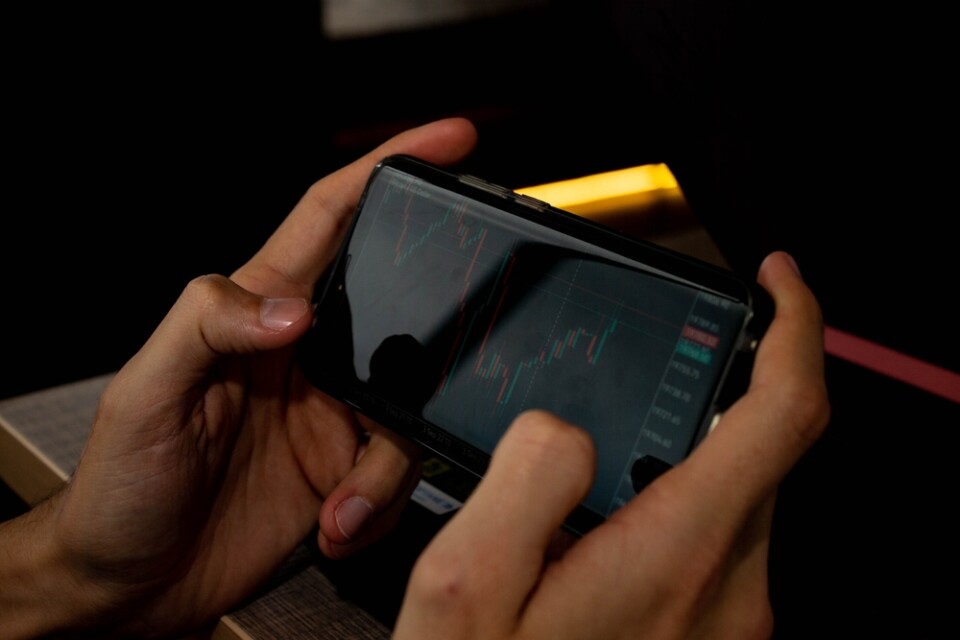 Closing Thoughts
Along with the details highlighted in this Trade.com review, you will also find that the broker offers favorable trading conditions, quality and prompt customer support, and accommodating account types to deliver an excellent trading experience to anyone who signs up on its platform.
Trade.com Review
Summary
Here you can go through our detailed Trade.com review and learn whether or not Trade.com is a legitimate or scam broker for online trading. Moreover, our trade.com review will also help you learn what you can expect from the Trade.com broker if you decide to sign up.