TopMax Review
Every trader's priority is to find a reliable and professional broker that can help them trade in the financial markets in the long term. Nearly all platforms you come across will claim to live up to your expectations, but that is obviously not the case. Even if you are new to the trading world, you have probably heard of the scams and frauds that have happened. Many of these brokers are nothing but shams, so caution has to be exercised and some effort is needed to find a genuine one. Checking this TopMax review can be useful in this regard.
When you first come across the website of the TopMax broker, it is bound to leave a good impression because it seems to have all the right ingredients. The broker claims to be regulated and is offering access to cryptocurrencies, commodities, and various CFDs. The variety might be limited, but it still comes off as a good package. But, it is not what it seems and you can discover this in the following TopMax review.
Regulation
It is always best to start with the regulation of a broker because if there is no regulation, you can just skip it and move to a different platform. There is no need to waste your time and look at other offerings because an unregulated broker cannot be trusted. As mentioned earlier, the most impressive claim of the TopMax broker is that it is regulated by several well-known authorities.
According to its website, it has offices in Hong Kong and Canada and claims to be regulated by the Financial Transactions and Reports Analysis Centre of Canada (FINTRAC). The TopMax broker also claims to be regulated by the Australian Securities and Investment Commission (ASIC). In another part of its website, it has also mentioned the Financial Conduct Authority (FCA) of the United Kingdom. It should be noted that the regulatory body of Canada is not FINTRAC; it is the Investment Industry Regulatory Organization of Canada (IIROC).
When you check the online registers of these authorities to find the TopMax broker, you will not get any results because it is not regulated by any of them. This means that the platform cannot be trusted because it is outright lying and it is not safe to use at all.
Trading platform
The next most important detail that you need to check about an online broker is the trading platform because you have to use this software for your trading activities. This means it has to be a good one and as per the broker's website, the TopMax trading platform is none other than the MT5. It is renowned in the market as one of the top trading solutions.
Along with MT5, a proprietary trading platform called TIDALX is also promised. Unfortunately, you will find that you cannot access any TopMax trading platform altogether because there are no download links given on the website. If there is no functional platform, there can be no trading.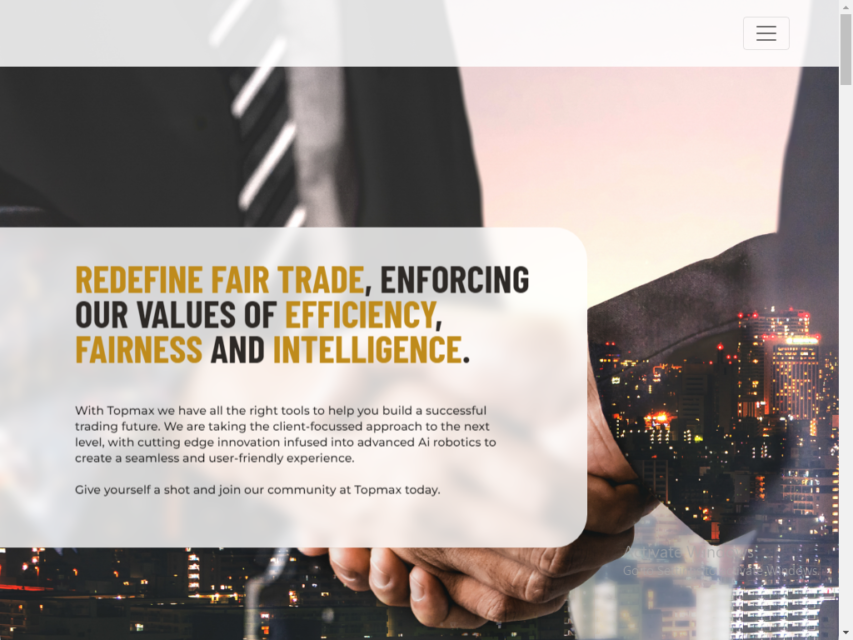 Trading conditions
It is a must to go over the trading conditions offered by a broker because they play an important role in your profitability. The problem with the conditions on the TopMax trading platform is that they have not given you any such information at all. The only piece of information you will find is about the minimum deposit, which is supposedly $100, but this is all. There is nothing else mentioned.
You can scour the entire website of the TopMax broker and there is no mention of the payment methods it accepts. Likewise, it has not bothered to disclose the spreads it will charge, so you have no idea about the costs you will incur. The Terms and Conditions on the website are also very brief and do not provide any detail about withdrawal conditions and other policies. There is no mention of the leverage ratios supported on the platform either.
Is TopMax a scam or genuine?
No genuine broker would ever make false claims of licensing as that would be a massive offense. Only a fraudulent one would ever commit this huge blunder, which means there are 100% chances of TopMax scam.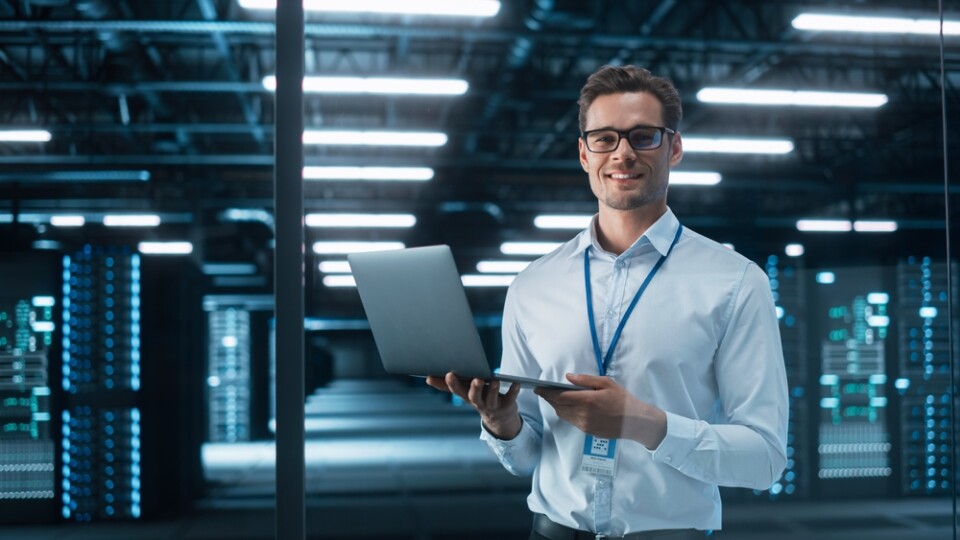 Conclusion
Thanks to this TopMax review, you can see that the broker is not to be trusted one bit and cannot be a good choice for trading.
TopMax Review
Summary
Here you can go through our detailed TopMax review and learn whether or not TopMax is a legitimate or scam broker for online trading. Moreover, our topmaxglobal.com review will also help you learn what you can expect from the TopMax broker if you decide to sign up.