ThinkMarkets Review
The trading industry is known for being filled with numerous trading challenges and difficulties. It can become extremely difficult for you to navigate through the online trading markets if you are not provided with enough support. To become part of the online trading industry and trade with confidence, it is important you onboard a reliable trading firm. If you wish to become part of a reliable trading firm, then you should proceed with reading my ThinkMarkets review.
I will talk about the important aspects of ThinkMarkets in my review, proving to you how this broker could be the right pick for you.
Assets from Multiple Markets
I want to start my ThinkMarkets review by talking about the freedom this broker has to offer when providing you with trading assets. It is important that you continue exploring more trading markets and continue adding more assets to your portfolio. This is because if you wish to continue growing, you have to continue gathering more confidence and understanding of multiple trading markets.
ThinkMarkets broker lets you perform trades in all major markets that include stocks, indices, commodities, forex, and cryptocurrencies. If you are new to online trades, then you may find crypto trading to be one of the most attractive trading markets/assets. Being with this broker, you are free to continue adding more assets to your portfolio and continue expanding it.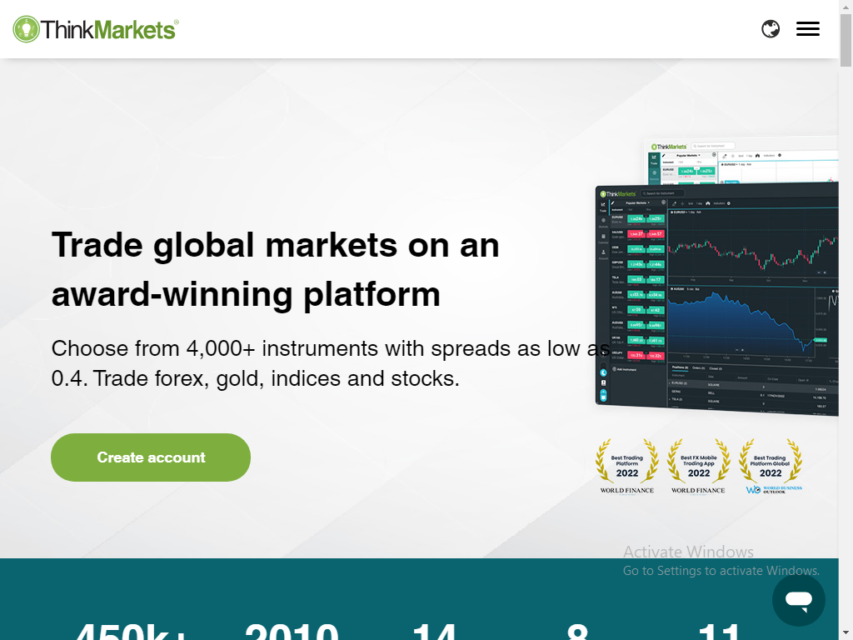 Multiple Trading Accounts
With ThinkMarkets trading firm, you are given access to three kinds of trading accounts that include 'Demo', 'Standard', and 'Think Zero' accounts.
The demo account is not a real-time trading account. It is in place to offer you a mock trading environment, where you don't have to use actual funds. You can trade using this account, gather as much trading knowledge as possible, and become a refined trader, so you can enter real-time trades.
When it comes to real-time trading, there are two prominent trading accounts that ThinkMarkets broker has to offer. You can go for the Standard account or the Think Zero based on your preferences. Both trading accounts offer up to 500:1 trading leverage and up to 100 lots.
Easy Funding Options
It is important I pointed out in my ThinkMarkets review that this broker offers you multiple highly secure payment methods to add funds to your trading accounts.
You can add funds using Bank wire, Credit/Debit card, Neteller, Skrill, Cryptocurrencies, and Perfect Money. You can use the same options if you wish to request a withdrawal of your gains. Remember, the processing time for a withdrawal request at ThinkMarkets trading firm may take up to 24 hours.
If you have any questions or concerns related to deposits/withdrawals, or any other services being offered by ThinkMarkets, you can call their support teams. You can even write an email to discuss your queries or chat with them via web chat. They are available 24/7, so you can reach out to them whenever you like.
Multiple Trading Platforms
ThinkMarkets broker wants you to trade with as many convenience trading tools as possible. This is the reason why the broker has introduced multiple trading platforms that include ThinkTrader, MetaTrader 4, and MetaTrader 5.
Whether you'd like to trade on your desktop, laptop, smartphone, or tablet, ThinkMarkets trading firm makes it happen for you through a variety of trading platforms. Each platform is extremely fast and offers single-click executions. Through each trading platform, you have access to a user-friendly interface, numerous trading indicators, multiple charting tools, trade alerts, quad screen access, and detailed reporting.
On top of that, the trading platform offers encryption security to protect all your personal and financial data. The broker is also regulated and is quite prominent around the world for its adherence to the KYC and AML policies.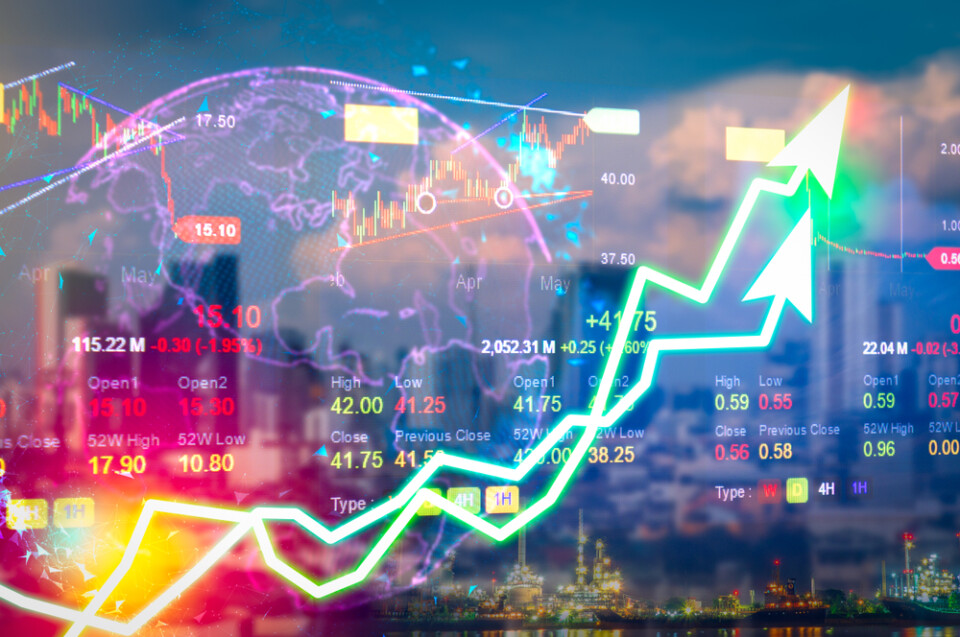 Is ThinkMarkets Scam or Legit?
I'm sure that after going through my review, you are also of the view that this broker is legitimate. Whether it is offering multiple kinds of trading platforms, trading accounts, or instruments, the firm has your convenience in mind. A firm with bad intentions would not care about you but only focus on getting more money out of you.
Ending Thoughts
Lastly, I'd like to mention that the industry is filled with multiple trading firms but the majority of them can't be trusted with your funds or sensitive information. On the other hand, ThinkMarkets is a firm that is highly trustworthy because not only it offers customer-oriented services, but it is also a regulated firm. This proves this firm's authenticity and operational leaning.
ThinkMarkets Review
Summary
Here you can go through our detailed ThinkMarkets review and learn whether or not ThinkMarkets is a legitimate or scam broker for online trading. Moreover, our thinkmarkets.com review will also help you learn what you can expect from the ThinkMarkets broker if you decide to sign up.