TenkoFX Review
TenkoFX broker is a reliable and versatile broker, catering to the diverse trading needs of its clients. With a user-friendly interface and a wide range of foreign exchange currency pairings, traders can easily engage in trading activities on the popular MetaTrader 4 platforms. The broker ensures competitive spreads, commission prices, and swift execution times, empowering traders to make the most of their investment opportunities. To further enhance the trading experience, this offers an array of valuable trading tools and a comprehensive trader's academy to help traders sharpen their skills and make informed decisions. Read this TenkoFX review to learn more about what this broker offers.
Let's Talk About the Fees and Commission
TenkoFX broker distinguishes itself in the forex industry by offering trading costs that are not only reasonable but also highly competitive when compared to industry standards. The broker understands the importance of cost-effectiveness for traders and strives to provide favorable trading conditions. When it comes to spreads and commissions, this broker adopts a flexible approach that takes into account the specific assets being traded and the type of trading account utilized.
This ensures that traders have options that align with their individual preferences and trading strategies. There are a variety of total commissions available for those opting for ECN accounts. One notable feature of these accounts is that the total fees charged decrease as the total equity in the trader's account increases. This means that traders can benefit from reduced commission costs as their account equity grows.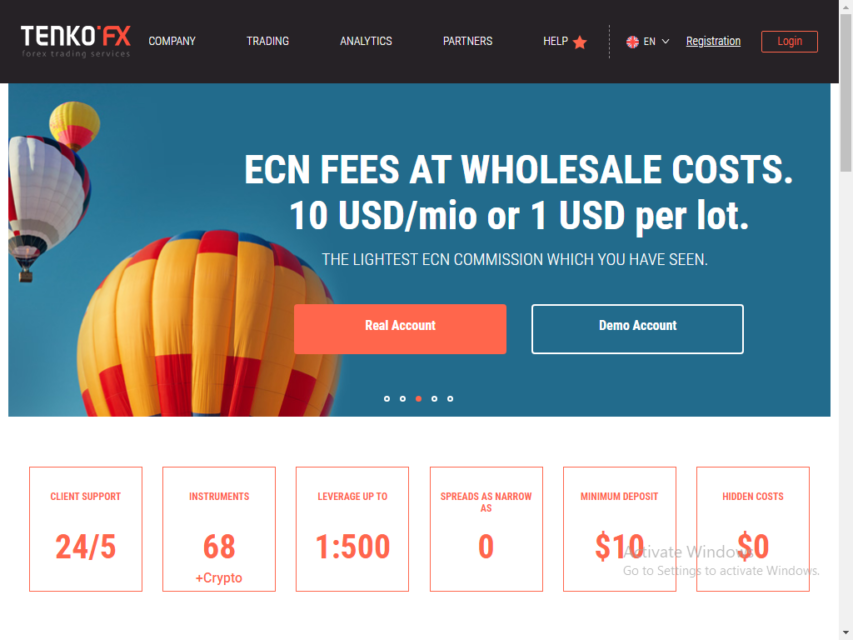 Helpful Customer Support
At TenkoFX broker, exceptional customer support is at the core of their service. Traders can rely on dedicated support available round the clock, five days a week, ensuring that assistance is readily accessible whenever it's needed. Whether you have a query, the customer support representatives of this broker are committed to providing prompt and reliable support.
To cater to diverse communication preferences, TenkoFX trading broker offers multiple channels for reaching their customer support team. You can connect with them via email, telephone, and a couple of other options, allowing you to choose the method that suits you best. Whether you prefer the convenience of online chat or the personal touch of a phone conversation, this broker has got you covered.
Choose from Different Trading Instruments
When traders chose TenkoFX trading broker, they get access to an extensive array of trading assets that cater to diverse investment preferences. With a wide range of options available, this broker ensures that traders can explore various opportunities and find assets that align with their trading goals. One notable offering from this broker is the selection of over 30 different CFDs on cryptocurrencies. This provides traders with the opportunity to participate in the ever-growing cryptocurrency market.
Additionally, the broker offers several major stock indices, allowing traders to capitalize on market trends and fluctuations. For those interested in the forex market, TenkoFX trading broker presents a robust selection of more than 50 currency pairs. This wide range of options allows traders to engage in forex trading with flexibility and explore various currency combinations.
What Kind of Leverages Can You Expect?
This forex broker stands offers generous leverage options to amplify your trading experience. With leverage of up to 1:500, traders have the opportunity to magnify their trading positions, particularly on highly liquid currency pairs like EUR/USD. This higher leverage empowers traders to potentially maximize their gains in the forex market.
However, it's important to note that the leverage for cryptocurrency CFDs differs from that of traditional currency pairs. This step is taken to ensure a balanced approach to risk management, considering the unique characteristics and volatility associated with cryptocurrencies.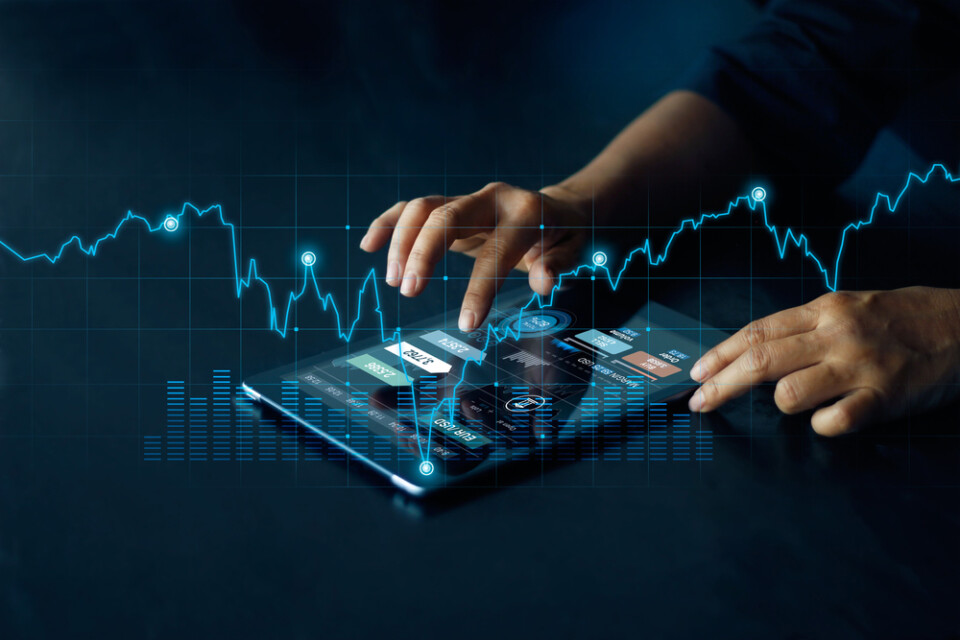 Is TenkoFX Scam or Legit?
Before writing this TenkoFX review, I thoroughly tested this broker to see if it was a reliable option for traders. After spending days checking this broker's features and other offerings, I can safely say that it is reliable and scam free.
Final Thoughts
I will wrap this TenkoFX review up by adding that this broker can be a worthwhile option for any trader. Once you sign up and start exploring its features, you will see why it stands out from many other options in the market and can help you climb the competitive online trading markets.
TenkoFX Review
Summary
Here you can go through our detailed TenkoFX review and learn whether or not TenkoFX is a legitimate or scam broker for online trading. Moreover, our tenkofx.com review will also help you learn what you can expect from the TenkoFX broker if you decide to sign up.