TeamtrustFX Review
With online brokers rising in numbers every day, it has become a daunting task to find a good and genuine one. It is easy to get lost in the sea of options at your disposal and most people end up selecting a platform at random out of frustration. But, you need to remember that not all brokers are on the up and up, as there have been numerous frauds in the market. Therefore, you need to exercise prudence when you have to make this decision and this means not believing everything you see. Instead, taking a closer look can help, as you can see in this TeamtrustFX review.
The first look at the TeamtrustFX broker will confuse just about anyone because it appears to be a prime brokerage based in the US that also has its offices in London. A whole range of trading instruments is offered that a trader could possibly want, including forex currency pairs and CFDs on soft commodities, energy, bonds, shares, precious metals and even cryptocurrencies. Everything seems great, but it starts falling apart when you look closer. Go through this TeamtrustFX review to learn more.
Regulation
As mentioned earlier, you should not believe everything you see, but then how will you choose a broker if you cannot trust what they are telling you? The only way for you to be able to accept a broker's claim is if they are properly regulated. This implies that they adhere to high standards and are under the oversight of a regulatory body. You need to check the regulatory status of the TeamtrustFX broker as well and this is where you get the first clue about what you are dealing with.
As per the website of the broker, it has offices in San Diego and London, which leaves a strong impression on everyone. But, you will find that the Financial Conduct Authority (FCA), which is the regulatory body of the UK, has blacklisted the TeamtrustFX broker. A warning has been issued by the regulator that the broker is operating in the country without proper authorization, something no genuine platform would ever do.
Secondly, there is no broker by the name of TeamtrustFX listed in the online register of the Commodity Futures Trading Commission (CFTC), or the National Futures Association (NFA) in the US. A broker needs to be licensed by the CFTC to operate in the country and this shows it clearly isn't, which means you cannot believe anything you are told.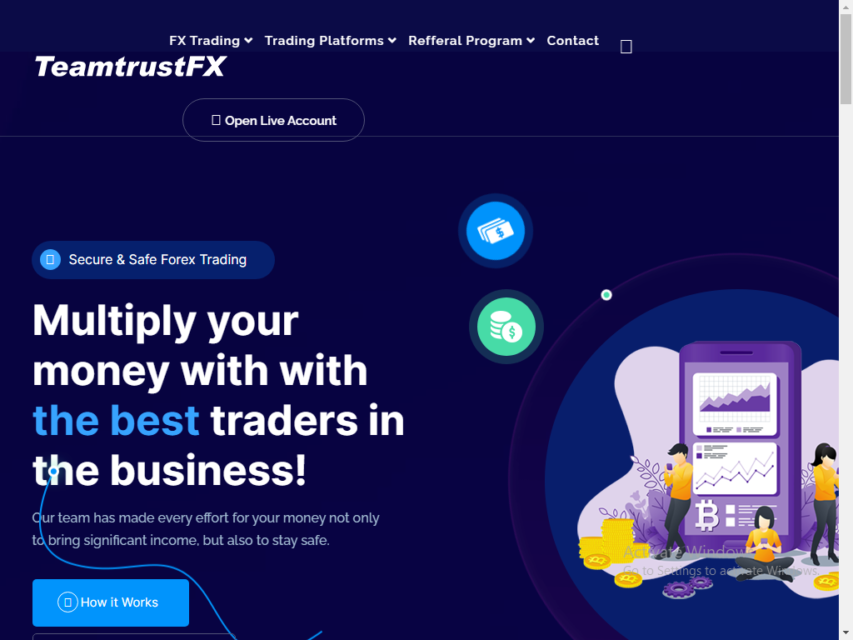 Trading platform
As your trading activities are conducted via the trading platform you are provided, you should make it a priority to take a close look at the kind of platform you will be given. The TeamtrustFX trading platform offerings are said to be the MT4 and the MT5 trading platform. Even if you are a complete novice and just starting your online trading journey, you will learn quickly that these are industry-leading trading solutions, so it is great that the broker offers access to them.
However, this does not seem to be the case because when you try to access the TeamtrustFX trading platform, you will not be able to do so. This makes it highly likely that there is no functional trading platform altogether, which means you cannot engage in any trading activity. This is quite common among scam brokers, so it should not be a surprise.
Trading conditions
The trading conditions that you are offered on the TeamtrustFX trading platform can give you further clues about what you can expect from the broker. This can also help reveal its intentions, whether it is a competitive platform or only interested in exploiting you. As it turns out, the broker falls in the latter category.
Even though it has a minimum deposit of just $20, which is quite reasonable, the spreads that are offered start with 2.4 pips. This is at least twice as high as most brokers in the market, which means it is not favorable at all. Moreover, TeamtrustFX also offers a trading bonus, which will probably have strings attached that will prevent you from making withdrawals.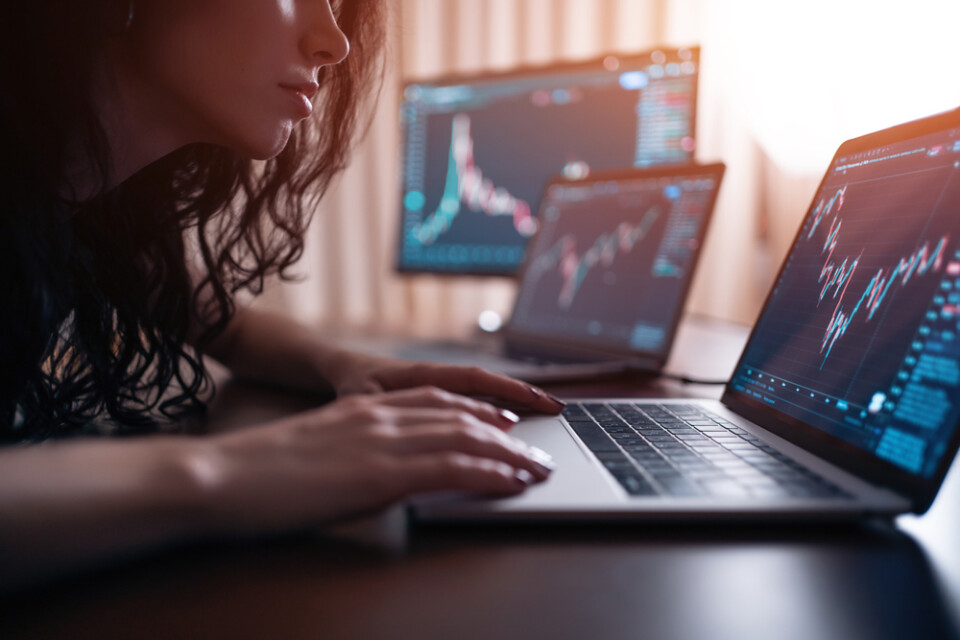 Is TeamtrustFX a scam or genuine?
The problems you discover in this review all point to TeamtrustFX scam because no genuine broker would operate without regulation.
Final Thoughts
This TeamtrustFX review highlights the fact that you cannot believe everything a broker tells you because it could be just another scam.
TeamtrustFX Review
Summary
Here you can go through our detailed TeamtrustFX review and learn whether or not TeamtrustFX is a legitimate or scam broker for online trading. Moreover, our teamtrustfx.com review will also help you learn what you can expect from the TeamtrustFX broker if you decide to sign up.