SuperForex Review
The most vital part of online trading is having the freedom to access all the critical trading services and facilities. This way, you are able to grow at a fast and balanced pace. It is unfortunate that most of the trading firms in the industry don't know how to operate professionally because they only eye your funds. In order to grow in the online trading industry, you must have access to a trading firm that encourages you to explore more of the trading industry. My SuperForex review will help you learn about such a firm.
If you go through all the attributes of this firm that I'll lay out in my SuperForex review, you will see how you will gain the freedom you need.
Freedom with Trading Assets
SuperForex broker has introduced a tremendous number of trading assets derived from numerous trading markets. This great number of trading assets shows how much trading freedom this platform wants to offer you. Through this broker, you have access to thousands of assets that come from stocks, forex, indices, commodities, and cryptocurrency trading.
Unlike most trading firms, SuperForex trading firm gives you the freedom of trading in all major markets. There are plenty of trading firms offering you access to a certain number of trading assets from a few trading markets. You have the freedom of expanding your portfolio over time and continue building up a strong portfolio that helps bring in higher gains as time goes by.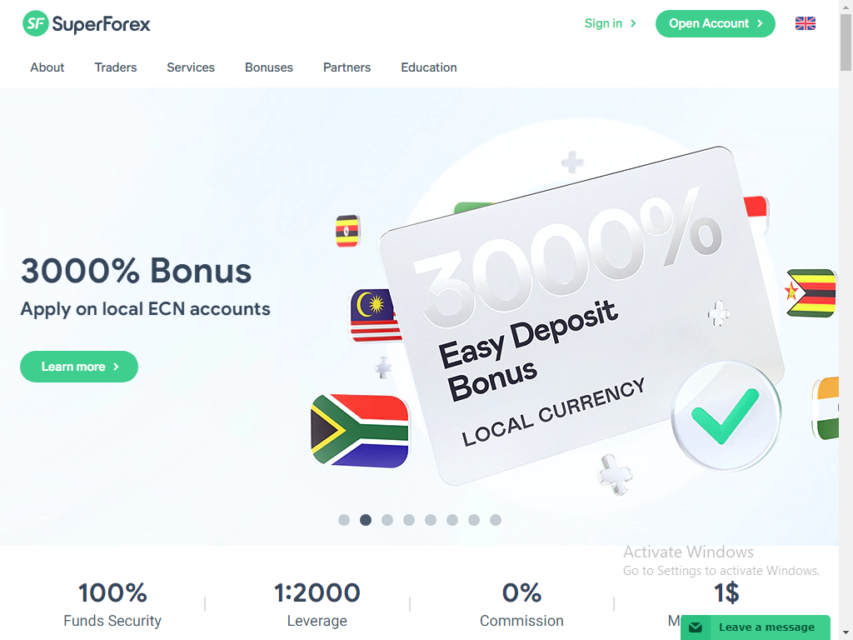 Numerous Trading accounts
Just like the trading assets, SuperForex broker continues to offer you access to numerous trading accounts. These accounts are suitable for your trading requirements and expertise. You can go for the account that fits your profile, where the major checks are your trading skills and affordability. The trading accounts are Standard, Swap-Free, No Spread, Micro Cent, Profi STP, Crypto, and many more. You can choose the accounts you prefer based on your preferences. You can start with the Standard account if you are new to trades, which comes with the lowest minimum deposit requirement of $5.
If you wish to open up an account with SuperForex trading firm, you can start by choosing the account and adding funds to it. You can do it using credit/debit cards, electronic payments, cryptocurrencies, and bank wire.
SuperForex's Education Center
SuperForex broker doesn't want to aid your trading activities but it wants to help expand your understanding of trading markets. The broker has found a way to do it in the most effective manner, which is through its education center.
You will be surprised to see that its education center comprises of seminars, glossaries, training centers, educational videos, and eBooks. You can gather all the knowledge you'd like to increase your understanding of trading markets and learn trading strategies/maneuvers. Remember, the more you learn about online trades, the better it is to sail through the markets and make instant trading decisions with command. This is something that not many trading firms have managed to offer, but SuperForex trading firm does it with utmost responsibility.
Account Security and Safety
SuperForex broker is fully aware of the fact that you'd be highly skeptical and concerned about the safety of your funds and personal details. For the safety of your funds, the broker ensures that they are kept in segregated funds/accounts. This way, your funds remain isolated and do not get mixed with the funds of the broker or other traders.
SuperForex trading firm has introduced SSL Security protocol as well, which ensures that every piece of data is encrypted. The encryptions ensure that all your personal and financial data is kept safe from internal and external threats.
The firm is also adherent to the AML and KYC policies. This way, the firm ensures that you are provided an opportunity to trade in a professional and ethical environment.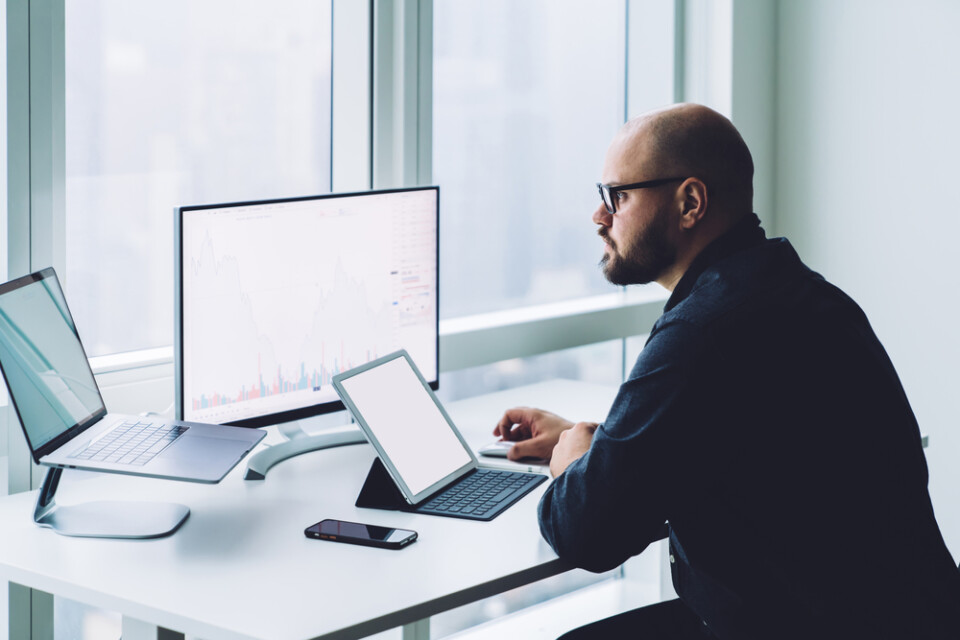 Is SuperForex Scam or Legit?
I'm hoping that you've gone through my entire SuperForex review and have come to the conclusion that this broker is legitimate. The broker has been around for a while and ensures that it keeps on offering a highly professional environment, adhering to compliance policies.
Conclusion
If you are looking forward to having a career where you continue growing and do not have any limitations, then you should side with a responsible firm. I'm sure that SuperForex will be able to match all the criteria that you may have in mind about a responsible trading firm, so give it a try, and see how it works.
SuperForex Review
Summary
Here you can go through our detailed SuperForex review and learn whether or not SuperForex is a legitimate or scam broker for online trading. Moreover, our superforex.com review will also help you learn what you can expect from the SuperForex broker if you decide to sign up.