SimpleFX Review
SimpleFX broker offers a one-of-a-kind opportunity for anyone to engage in the exciting world of online trading. This platform is designed to be accessible to all, making it easy for beginners and experienced traders. What sets this broker apart from others is its remarkable versatility across various markets. Whether you're interested in crypto, forex, or even commodities, this broker has got you covered. This means you can diversify your portfolio, exploring a wide range of opportunities. If you are planning to sign up with this broker and are wondering what else it offers, consider reading this SimpleFX review.
How is the Broker's Platform?
One of the standout features of the platform at SimpleFX broker is its remarkable level of customization. You have the freedom to tailor the platform according to your preferences, with options like light or dark modes for the interface. These minor yet significant customizations ensure that your trading experience is not only lucrative but also visually pleasing. But customization doesn't stop there. The broker takes it a step further by offering the ability to program indicators and expert advisors through the renowned MetaTrader 4 platform.
This platform introduces the versatility of the MQL language, allowing you to shape the platform precisely to your liking. In addition to its robust customization options, SimpleFX broker provides a range of customizable widgets. These widgets are designed to be compact yet powerful, allowing you to embed them seamlessly into websites. This way, you can access the trading platform directly from your favorite online destinations, further enhancing the convenience of your trading experience.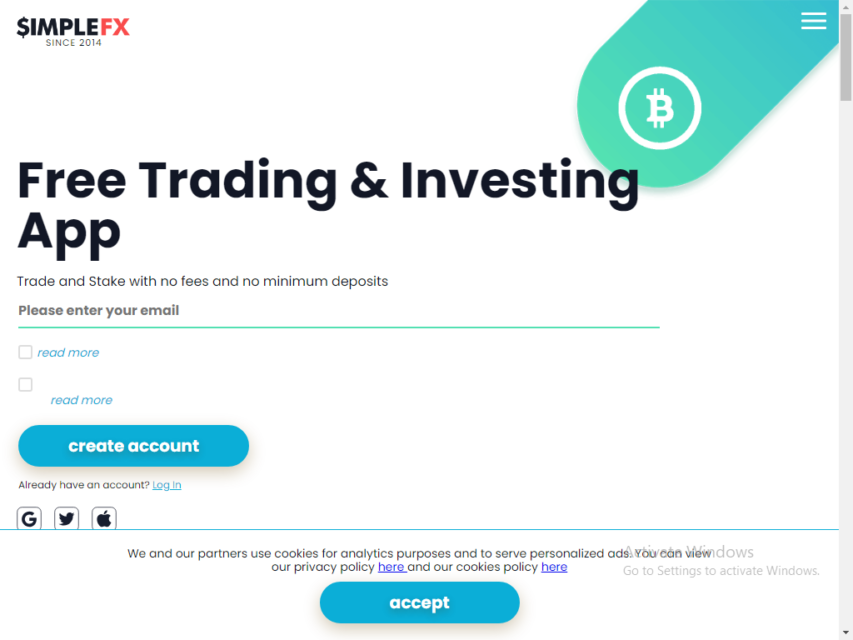 Let's Talk About the Leverages
In the world of online trading, leverage plays a crucial role, and SimpleFX trading broker understands its significance. This forex broker sets itself apart by providing a remarkable 1:500 leverage ratio to its users. It's important to note that with high leverage come both great potential rewards and substantial risks. It would be fair to say that this broker takes the well-being of its users seriously and offers negative balance protection.
However, it is essential for beginners to thoroughly comprehend the risks associated with such high leverage. SimpleFX trading broker has implemented a margin call set at 50%, and you can find a comprehensive list of margin calls on the broker's website.   With offerings like these, this broker continues to provide diverse trading opportunities, tailoring leverage ratios to specific markets such as forex and crypto pairs, to meet the needs of its valued users.
Competitive Fee Structure
SimpleFX trading broker keeps its trading fees low and highly competitive. The broker understands the importance of affordability in trading, and that's why it makes sure that its offerings remain accessible to all. When it comes to trading at this broker, there are no fees directly associated with the trades themselves. However, it's important to note that spreads are a factor to consider. Spreads can vary for different indices and are subject to change.
To provide complete transparency and clarity, this company has compiled all the rates and charges that may apply to transactions in its official offering document. I would recommend everyone to carefully read and understand this document to have a comprehensive understanding of any potential costs associated with their trades.
Helpful Resources for Traders
This broker provides its users with a wealth of resources directly accessible through its platform. One of the key resources offered is a beginner's guide, specifically designed to introduce newcomers to the world of trading and investing on this platform. The guide takes a straightforward approach, ensuring that even laymen can quickly grasp the concepts and get up to speed.
For those seeking a more comprehensive understanding, this broker offers a range of tutorials and videos. These educational materials serve as valuable tools for traders to learn about the intricacies of the SimpleFX platform and how to effectively trade.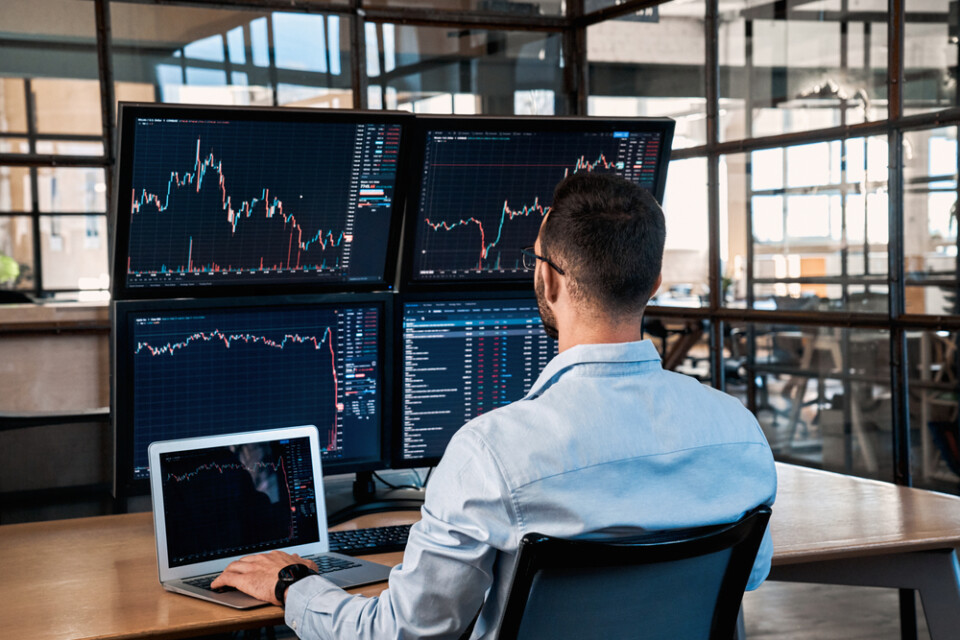 Is SimpleFX Scam or Legit?
I conducted an in-depth check of this broker's features for this SimpleFX review because I wanted to see if it was a safe option for traders. After looking around for days, I can confidently tell you that you can sign up with this broker without worrying about getting ripped off by scams.
Final Thoughts
I will conclude this SimpleFX review by adding that this broker is committed to empowering users with the resources they need to succeed. By offering a demo account and a wealth of educational material, the broker makes sure that you can stay informed about updates, news, and plenty more, setting yourself up for success in the trading world.
SimpleFX Review
Summary
Here you can go through our detailed SimpleFX review and learn whether or not SimpleFX is a legitimate or scam broker for online trading. Moreover, our simplefx.com review will also help you learn what you can expect from the SimpleFX broker if you decide to sign up.