ROinvesting Review
What is the definition of the best online broker? The answer can vary for every trader because no two people have the same priorities. Some focus more on asset choices, others are worried about trading conditions, and some look at software and support. But, is it possible to find a platform that can provide you with good services in each area? Yes, these options do exist and you can learn about one of them through this ROinvesting review.
Established in 2017, ROinvesting is a relatively new trading broker that has its headquarters located in Cyprus, but it has climbed up the ladder very quickly. This is because it has done a great job of providing traders with a comprehensive set of offerings in one place to cater to their needs. Are you interested in finding out? You can check out this ROinvesting review to do so.
Regulation and security
First and foremost, the peace of mind of traders should always be the priority of every broker. These days, people are very anxious when trading online because there have been too many incidents of scams, fraud, and malpractice. Constantly stressing about these while trading can result in mistakes and traders may even have trust issues with the platform they engage with. The best way for a broker to earn its clients' trust is through regulation and this is what the ROinvesting broker has done.
If you check its regulatory status, it will not take you long to discover that it is licensed by the Cyprus Securities and Exchange Commission (CySEC), which is one of the top-tier regulatory authorities in the world. It also complies with the Markets in Financial Instruments Directive (MiFID) rules and is also aligned with the European Securities and Markets Authority (ESMA). Not only can it offer trading services in Cyprus, but also in the entire European Economic Area (EEA).
As far as security is concerned, you can benefit from negative balance protection. Plus, the broker also participates in the Investor Compensation Fund (ICF), which means traders will be compensated in case of insolvency. Most importantly, the deposits made on the ROinvesting trading platform are kept in segregated accounts and this keeps them safe.
Range of assets
The goal of most traders is to generate good returns on their investment and this is only possible when they have a strong portfolio. How will they create it? This depends on the range of assets they can trade and the ROinvesting trading platform has more than 350 assets for its clients to choose from. The good thing about the choices available here is that they do not focus on one market alone and have added a variety to accommodate traders with different risk appetites.
There are forex currency pairs at your disposal, but you can also trade stocks, indices, commodities as well as cryptocurrencies on the ROinvesting trading platform. This extensive list of instruments is great for creating a balanced trading portfolio that can help in achieving your goals.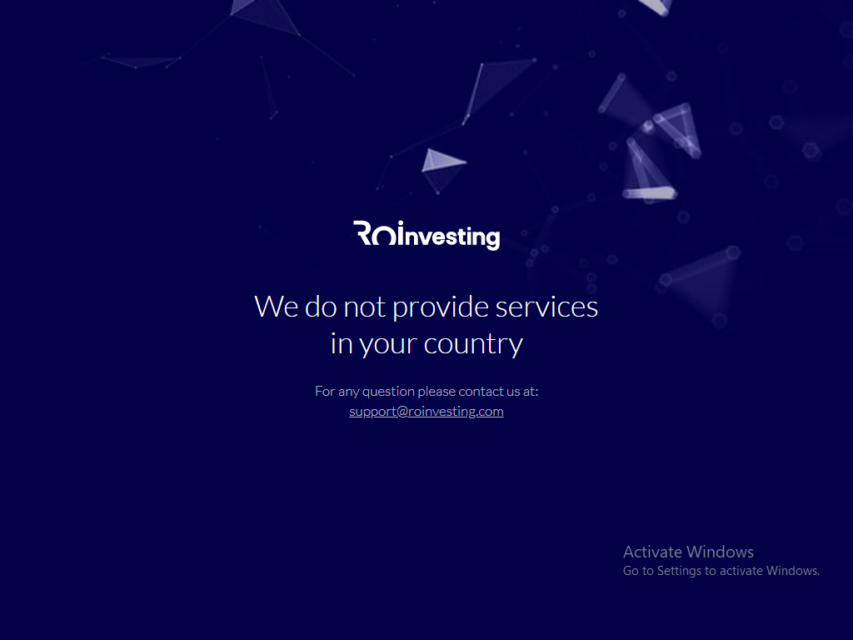 Trading platform
You have to know what software you will be provided for trading because usability plays an important role in your experience. The ROinvesting trading platform is none other than the market-leading and award-winning MT4 platform. There is no better solution that exists in the market today, as it is a versatile platform that can be used for a seamless trading experience.
You will discover that the ROinvesting broker gives you the option of choosing the web version of the MT4, downloading its desktop client, or going with mobile trading apps available for both iOS and Android. No matter which version you opt for, they are all feature-rich and efficient.
Customer support
The ROinvesting broker is customer-oriented, so it has ensured that there is good support available all seven days of the week during market hours. You can contact their team via live chat, call them, or email them. There is also an online form you can fill out and they will get back to you.
Is ROinvesting a scam or genuine?
Even though it is a relatively new broker, there is no ROinvesting scam because it is properly licensed and even in this short time period, it has managed to gain recognition in the industry, making it a genuine platform.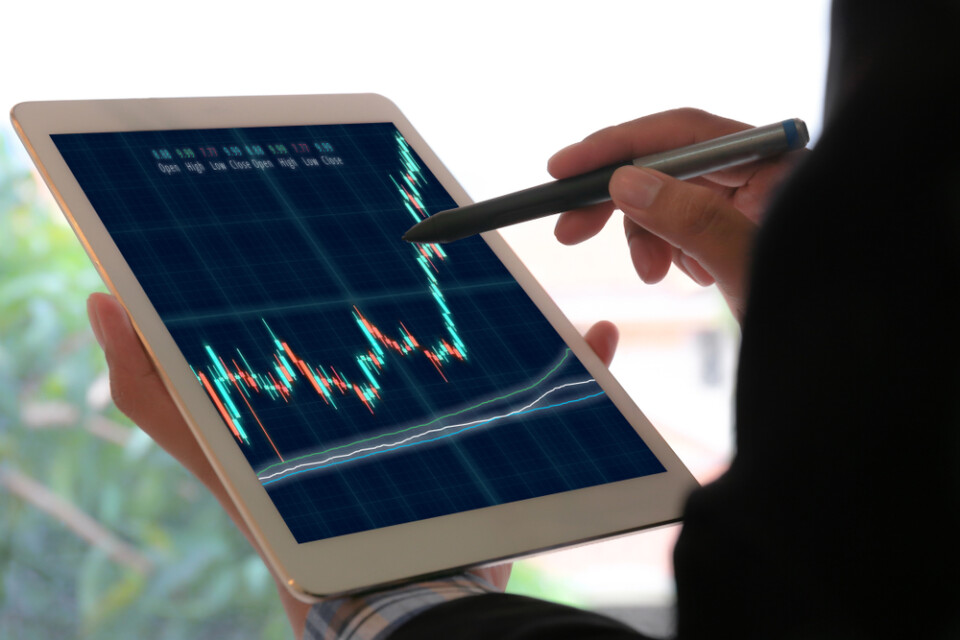 Conclusion
It is evident from this ROinvesting review that the broker offers you a comprehensive trading package for achieving your goals.
ROinvesting Review
Summary
Here you can go through our detailed ROinvesting review and learn whether or not ROinvesting is a legitimate or scam broker for online trading. Moreover, our roinvesting.com review will also help you learn what you can expect from the ROinvesting broker if you decide to sign up.