Robertson RX Review
One of the biggest decisions that online traders make is the broker they select for their trading needs because these platforms play a huge role during their trading career. If you choose right, you will not have to deal with many hassles and will be able to trade in a safe and competitive trading environment. But, the wrong decision can result in disaster because many of these brokers are actually scams. Instead of learning the hard way, it is better to check out this Robertson RX review because it can give insight into what you can expect from fraudulent platforms.
The important thing to remember is that these scams are not immediately identifiable in most cases because they come with a good cover story. You can see this firsthand in the case of Robertson RX, which is presented as an online trading platform operating globally. It claims to be based in Singapore and offers its services to traders all around the world. A comprehensive list of trading instruments is also offered on the Robertson RX trading platform like forex currency pairs and CFDs on shares, indices, commodities, and precious metals.
But, you can see in this Robertson RX review that nothing the broker tells you can be trusted. Let's take a look.
Regulation
In order to believe what a broker is saying, you have to first check their regulatory status. A regulated platform is one that you can rely upon because it is monitored and adheres to proper standards and guidelines, while the exact opposite applies to unregulated ones. Therefore, it is not surprising that scams are usually unregulated and this is the case with the Robertson RX broker as well. As mentioned earlier, it claims to be based in Singapore, which is a well-regulated jurisdiction.
But, the Robertson RX broker does not have a license from the Monetary Authority of Singapore (MAS), which is needed to operate in the country. This means it is lying about where it is based, or it could be operating illegally, making it untrustworthy. To make matters worse, you will find that the Financial Conduct Authority (FCA), the regulatory body of the UK and one of the world's top regulators, has actually issued a warning about Robertson RX.
It appears that Robertson RX has been blacklisted by the FCA and labeled as a scam because it is offering its services illegally in the UK. This is more proof that the broker is not regulated and cannot be trusted at all.
Trading platform
When you open an account with an online broker, it is because they will provide you with the trading platform you need to connect to the financial markets. You cannot trade without it and your experience also depends on it because the features and tools provided on the platform can vary. A look at the Robertson RX trading platform tells you that the broker is promising a web-based platform and this is disappointing.
It is because most professional and reliable brokers will usually offer you the market-leading MT4 and MT5 trading platforms. But, the Robertson RX trading platform is an unproven one and you will not be able to access it right away. This means it is possible that it may not have a functional trading platform altogether, which is typical of a scam.
Trading conditions
Everyone wants to make profits, which means you need a competitive broker. This depends on their trading conditions and those offered by the Robertson RX broker are not reassuring in any way. You will find that the minimum deposit you have to make for opening an account on the Robertson RX trading platform is as high as 5,000 GBP, which is excessive.
There is no information about the payment methods supported, nor has it mentioned the spreads or leverage offered. Such a lack of transparency is usually common among scam brokers. Moreover, it also appears to have excessive withdrawal fees, another indication that you are dealing with fraud.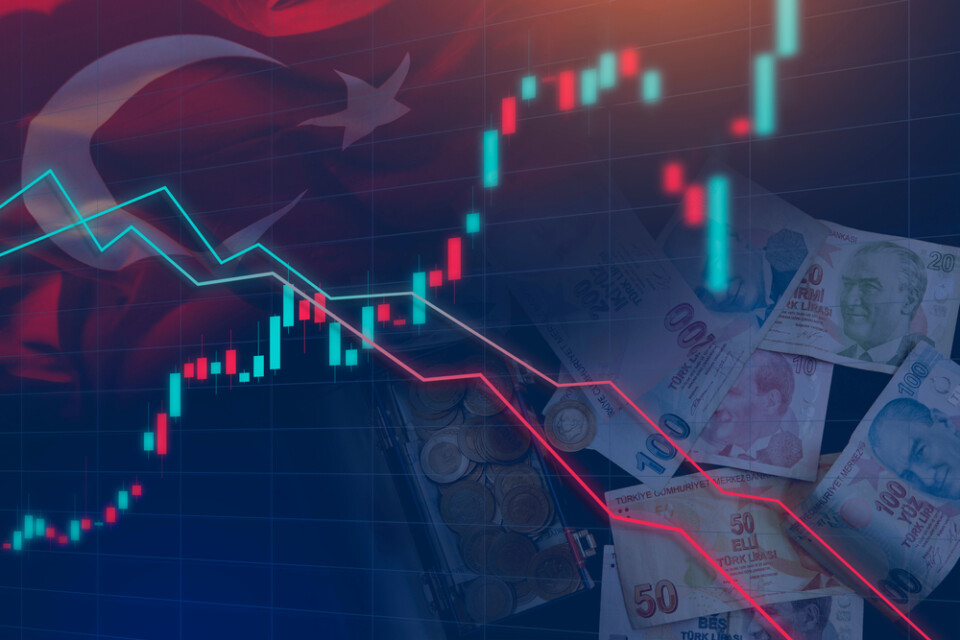 Is Robertson RX a scam or genuine?
As no genuine broker would ever operate illegally and not be upfront about its offerings, it is clear that there is a Robertson RX scam.
Bottom Line
With this Robertson RX review, you can determine easily that the broker is not one you can ever trust for your trading career.
Robertson RX Review
Summary
Here you can go through our detailed Robertson RX review and learn whether or not Robertson RX is a legitimate or scam broker for online trading. Moreover, our robertsonrx.com review will also help you learn what you can expect from the Robertson RX broker if you decide to sign up.