Plus500 Review
When you are shopping for an online broker, there is a horde of options at your disposal. Some platforms are newer, while others have existed for years. But, you cannot obviously choose a broker based on how long it has been around alone. Just because it is an old one does not guarantee good and updated services, so you need to actively look into its offerings. This is the purpose of the Plus500 review below.
It will not take you long to come across the name of Plus500, which is a forex and CFD broker that was founded in 2008 and has its headquarters in Israel. With more than a decade of experience under its belt, the broker has developed quite a reputation. Nonetheless, you still need to know if it is suitable for a modern trader, and going through this Plus500 review is the way to go.
Regulation and security
Before moving forward and looking at anything else, you should start with the regulation and security of an online broker. This is because cybercrime is on the rise and there have been too many frauds, scams, and malpractice incidents that you do not want to become the next victim. Opting for a highly regulated broker that takes security seriously can minimize the risks and the Plus500 broker falls in this category. You will discover that it is regulated by nine entities in different parts of the world, which speaks of its legitimacy.
The Financial Conduct Authority in the UK, the Cyprus Securities and Exchange Commission (CySEC), the Australian Securities and Investment Commission (ASIC), the South African Financial Sector Conduct Authority, the Monetary Authority of Singapore, the Financial Markets Authority in New Zealand, the Dubai Financial Services Authority, the Estonian Financial Supervision and Resolution Authority, and the Israel Securities Authority are the bodies that regulate the Plus500 broker.
Due to its regulation, Plus500 maintains segregated client bank accounts and it is also a well-capitalized broker, which means the risk of default, or malpractice is next to none.
Range of assets
No matter how great the reputation of an online broker is, if it does not offer the assets you want to trade, there is no point in opening an account with it. The range of assets can be different on every platform, so checking beforehand can save you from trouble down the road. The Plus500 trading platform gives you access to a wide array of assets, spread across different sectors in the market.
The trading instruments that are available on the Plus500 trading platform have breadth, which means they can suit most trading strategies. There are 877 option contracts, 97 ETFs, 1,737 equity CFDs, 34 index CFDs, 23 commodities, 19 cryptocurrency pairs, and 71 forex currency pairs. Portfolio diversification is quite easy with such variety. There is also an Invest platform available in some countries that can be used for share trading.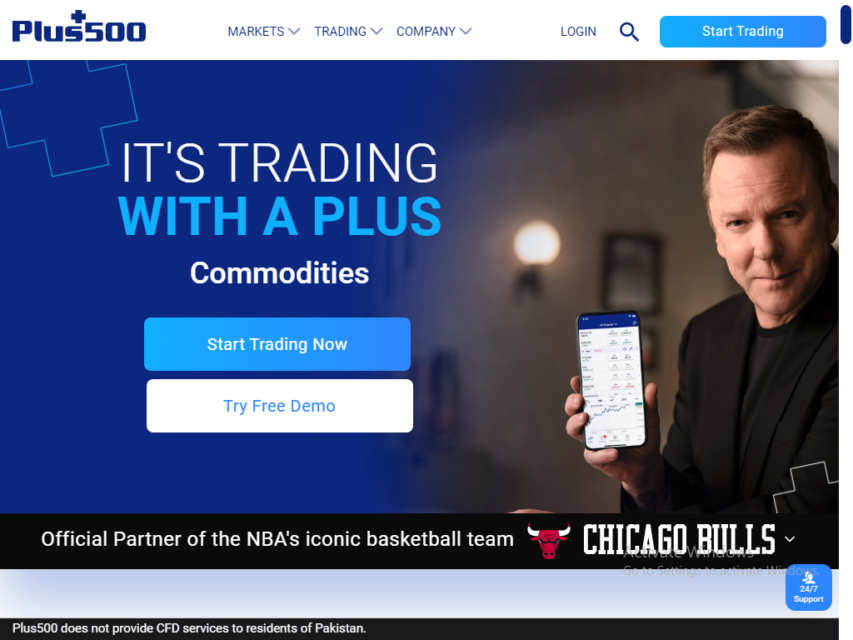 Trading platform
Most of your time will be spent using the trading platform for all your activities, so it makes sense that you check the platform as well. You want to have access to a good and powerful platform that allows you to execute your trades quickly and does not have a learning curve. You will find that there is a proprietary Plus500 trading platform available, which has proven to be quite user-friendly.
The platform is well-designed and you have the option of downloading the desktop client or using the web-based version of the Plus500 trading platform. Bear in mind that both versions offer the same functions, but there is no social or algorithmic trading supported on the said platforms.
Customer support
The Plus500 broker relies on its FAQ section to provide its clients with answers to most of their queries. If you have other questions, you can use the 24/7 live chat support option, which has been embedded in its trading platform. There is also email and WhatsApp support offered.
Is Plus500 a scam or legit?
Since it has a spotless regulatory record, you can conclude that there is no Plus500 scam and it is a legitimate broker that has been operating for years in the market.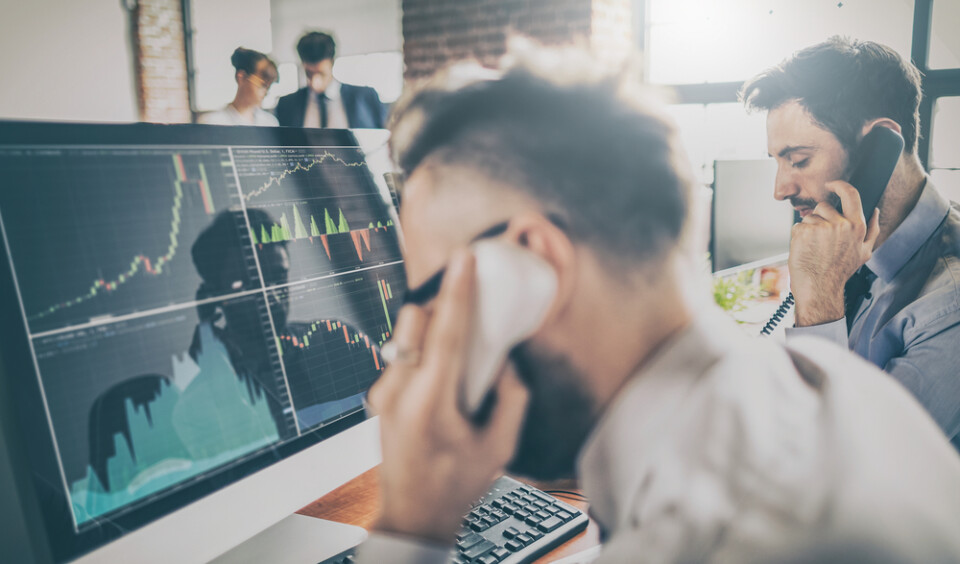 Final Verdict
This Plus500 review makes it apparent that the broker is more than capable of providing every trader the experience they are looking for.
Plus500 Review
Summary
Here you can go through our detailed Plus500 review and learn whether or not Plus500 is a legitimate or scam broker for online trading. Moreover, our plus500.com review will also help you learn what you can expect from the Plus500 broker if you decide to sign up.