PaxForex Review
PaxForex is an offshore online forex broker run by Laino Group Limited. At PaxForex broker, you'll delve into a world of diverse trading opportunities, including forex, stocks, and CFDs on a variety of assets. Seamlessly accessing financial markets, this broker guarantees swift trade execution with minimal spreads, allowing you to make the most of your investments. With a dedicated multilingual customer service team available 24/5, users are just a click or call away for high-level assistance. Consider reading this PaxForex review to learn about all the intricate details of this standout broker.
Let's Talk About the Different Accounts
PaxForex broker distinguishes itself through its impressive range of trading accounts, catering to traders of all levels. With five distinct account options, starting from a remarkably low minimum deposit of just $10, the broker offers flexibility and accessibility to everyone. The account choices extend to the prestigious VIP account, which is recommended for seasoned traders looking to invest up to $50,000. Regardless of the selected account, the brokerage maintains a consistent leverage ratio of 1:500, empowering traders to maximize their potential gains.
What sets PaxForex broker apart is its commitment to offering some of the industry's most competitive spreads, ensuring that traders enjoy favorable trading conditions. The account spreadsheet provides traders with a comprehensive overview of all the essential details needed to make an informed decision. This user-friendly resource serves as a reliable compass, guiding traders toward selecting the account that best aligns with their preferences and comfort level.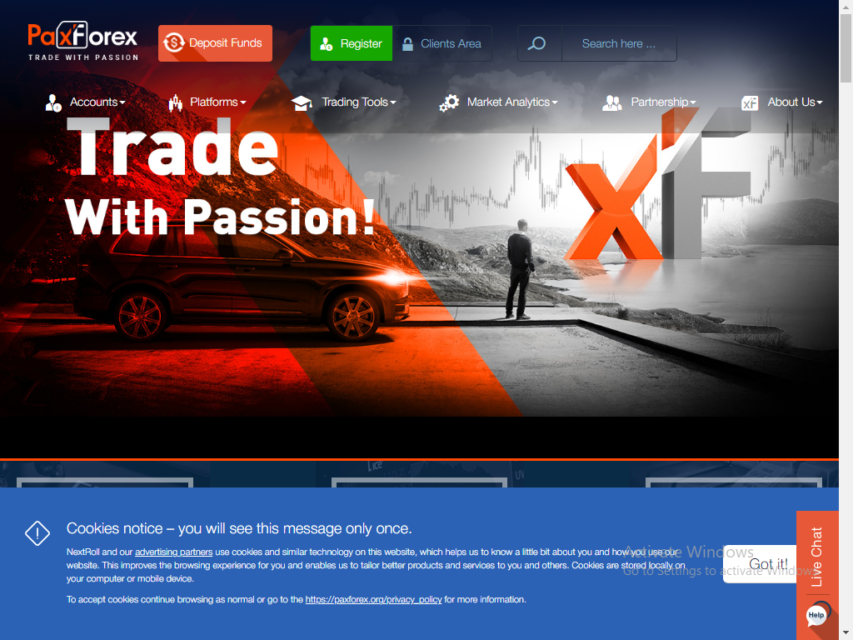 Educational Material for Traders
When you sign up with this online trading broker, you gain access to a comprehensive trading guide, thoughtfully divided into ten distinct parts. This guide serves as a valuable resource, catering to both seasoned traders seeking to enhance their skills and new traders eager to learn the ropes of the market. With each section offering insightful lessons, PaxForex trading broker ensures that traders of all levels can sharpen their expertise and stay updated with the latest market trends.
But that's not all, as the broker goes above and beyond by providing additional services to enhance your trading experience. You can explore a collection of visually appealing infographics, designed to simplify complex concepts and present them in a visually engaging manner. Furthermore, the treasure trove of insightful blogs at PaxForex trading broker offers a wealth of knowledge and market analysis to help traders stay informed about market dynamics, expert tips, and plenty more.
Does this Broker have a Demo Account?
PaxForex trading broker offers a complimentary MT4 demo account, designed to empower users with a risk-free trading experience. This unique offering allows you to personalize your virtual funds, tailoring them to match your desired investment level. With the freedom to set your own amount of virtual funds, you can test different strategies and hone your trading skills without any financial risk.
The beauty of this demo account lies in its unlimited availability, enabling you to immerse yourself in the world of virtual trading for as long as you remain active. Unlike other platforms that impose time restrictions, PaxForex understands the importance of allowing traders to explore, learn, and adapt at their own pace. However, it's worth noting that accounts that remain inactive for a period of 90 days will be temporarily deactivated.
Seamless Withdrawal and Deposit
I must mention in this PaxForex review that this broker takes pride in offering a variety of fast and cost-effective deposit methods, ensuring a seamless funding process for its users. You can choose from an array of options, including bank transfers, e-wallets, cryptocurrencies, and card payments. Best of all, the broker doesn't charge any deposit fees, allowing you to maximize the value of your investments.
When it comes to withdrawals, this broker ensures prompt processing for most methods. Typically, withdrawals are credited within 1 working day, allowing you to access your funds quickly. However, bank transfers may take slightly longer, ranging from 4 to 7 business days.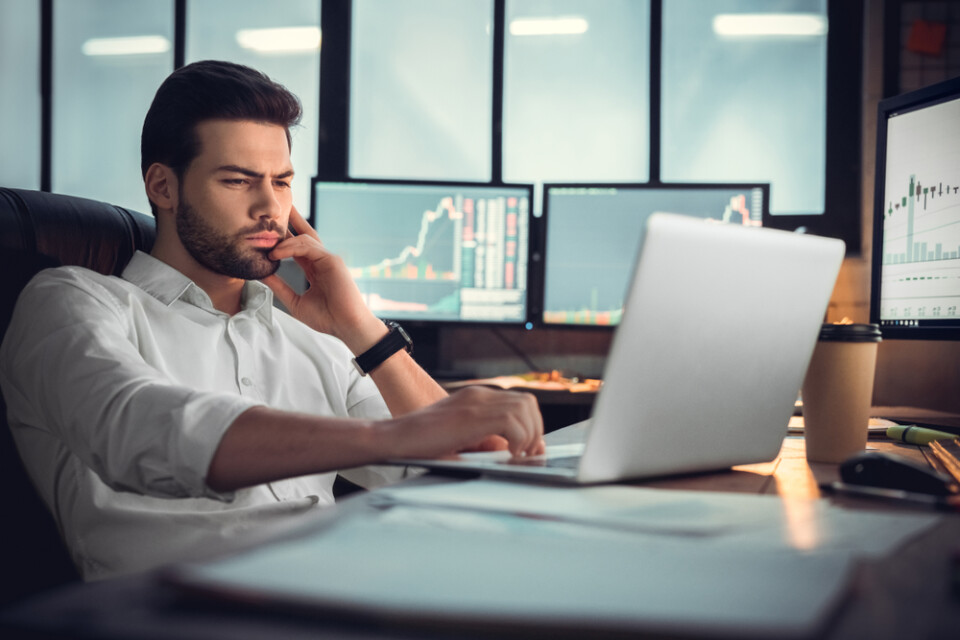 Is PaxForex Scam or Legit?
I conducted an in-depth check of this broker to see if it was safe to sign up. After spending days looking for indications of a scam, I can confidently tell you that this is a safe and reliable forex broker and you can sign up without any concerns.
Final Thoughts
I will wrap this PaxForex review up by saying that if you are looking for a user friendly and reliable forex broker, this option would be ideal. Once you get used to its features, you will eventually be able to create a strategy that yields decent returns over time.
PaxForex Review
Summary
Here you can go through our detailed PaxForex review and learn whether or not PaxForex is a legitimate or scam broker for online trading. Moreover, our paxforex.org review will also help you learn what you can expect from the PaxForex broker if you decide to sign up.