N1CM Review
N1CM broker is a renowned forex broker that offers individuals the opportunity to engage in forex asset trading and CFDs. With its licenses and regulations in place, Number One Capital Markets ensures a secure and trustworthy trading environment. This broker emerged from the collective expertise of a team of seasoned financial professionals who wanted to offer traders an online trading broker that they could rely on. This company blends innovative trading solutions with unmatched customer care. If you want to learn more about this broker, continue reading this N1CM review.
Let's Talk about the Fees
At N1CM broker, trading commissions are tied to your account type and the specific asset you choose to trade. This company's aim is to provide transparency and flexibility to its valued clients. The Classic and Advanced accounts typically feature wider spreads compared to Elite accounts. However, both Classic and Advanced accounts offer the added advantage of commission-free forex trades, whereas Elite accounts incur a nominal fee of $2.5 per lot.
For indices and commodities trading, the Advanced and Classic accounts carry a commission of $6, while the Elite accounts enjoy a reduced commission of $5. Furthermore, it's essential to note that swap fees are applicable to overnight positions. The swap rate is influenced by various factors, including the position side and the specific asset being traded.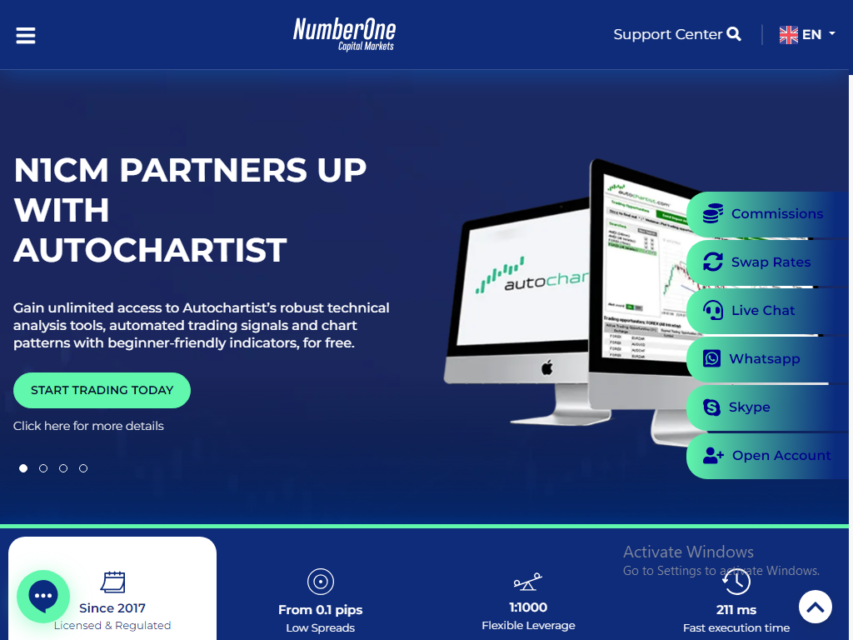 What about the Deposits and Withdrawals?
This broker provides a range of convenient options to deposit funds into your account, ensuring a seamless experience. With N1CM broker, you can choose from various methods, including Visa/MasterCard, credit and debit cards, and even cryptocurrencies such as Bitcoin and Ethereum. For most payment options, the minimum deposit requirement is as low as $1, allowing you to start trading with ease. However, certain methods have slightly higher minimum limits. All deposits are processed instantly, ensuring that you can quickly access your funds and seize trading opportunities.
When it comes to withdrawals from your N1CM trading account, you have the flexibility to use the same e-wallets and cryptocurrencies as for deposits. However, debit and credit card withdrawals are not available. The minimum withdrawal limits may vary depending on the chosen method. While most methods allow withdrawals as low as $2, certain options such as Sticpay require a minimum withdrawal request of $5.
How is the Broker's Demo Account?
N1CM trading broker understands the importance of providing a risk-free environment for traders to hone their skills. That's why it provides a handy demo account that serves as an ideal platform for practicing trading without any of the risks associated with using real capital. With this broker's demo account, you can explore the intricacies of trading, test different strategies, and gain valuable experience in a simulated trading environment.
The best part is that opening a demo account with this company doesn't require any upfront fees. However, you still need to go through a simple yet essential account verification process. By offering a demo account, N1CM trading broker aims to empower traders, allowing them to build confidence and refine their trading techniques before venturing into live trading. It's a valuable tool for both beginners who want to grasp the basics and experienced traders who want to fine-tune their strategies.
Reliable Safety Measures
I must mention in this N1CM review that this broker prioritizes the security of its client's accounts and funds, implementing various protective measures. The broker's goal is to ensure peace of mind and maintain a secure trading environment. First and foremost, the broker offers two-factor authentication as an additional layer of security. By utilizing trusted authentication apps, this broker makes it difficult for unauthorized individuals to gain access to your account, even if they possess your login credentials.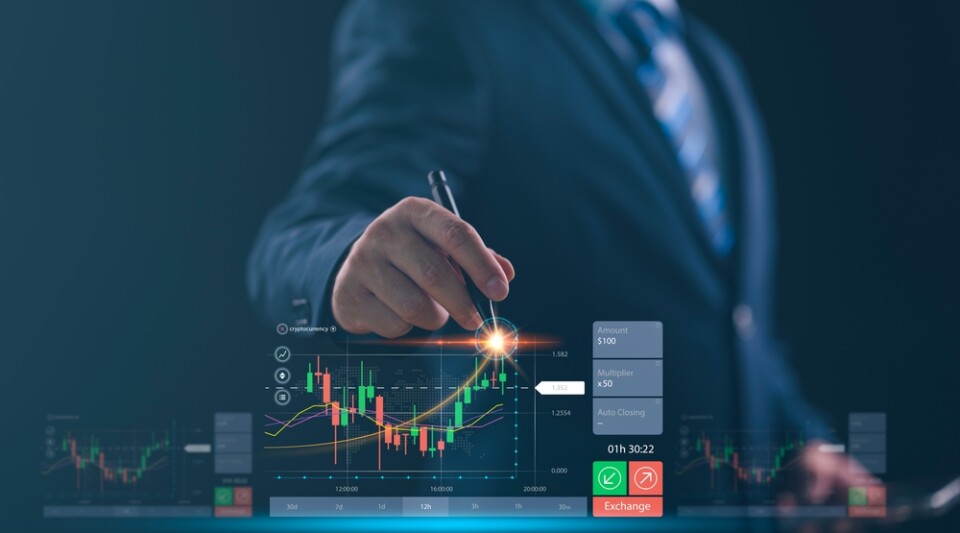 Is N1CM Scam or Legit?
Before signing up with any online trading broker, it is important to make sure that it is scam free. Well, I conducted a thorough check on this broker to see if this broker was reliable and did not find anything that indicated it to be fraudulent.
Final Thoughts
I will wrap up this N1CM review by saying that this broker is suitable for traders of different experience levels. Consider checking the demo account to understand how trading with this broker works. Once you do, you will be able to make educated trading decisions that will potentially pay off with time.
N1CM Review
Summary
Here you can go through our detailed N1CM review and learn whether or not N1CM is a legitimate or scam broker for online trading. Moreover, our n1cm.com review will also help you learn what you can expect from the N1CM broker if you decide to sign up.