Monexus Review
Finding a trustworthy broker has become a priority for anyone who wants to trade online. Why? This is in light of the countless scams that have happened in the markets, where people signed up on fraudulent platforms without knowing and had to suffer the consequences. You do not want the same to happen to you, which means you have to be on your guard when shopping for an online broker. If a broker cannot prove its reliability, you should steer clear. What kind of broker is considered unreliable? This Monexus review will introduce you to one such platform.
At first glance, there does not seem to be anything wrong with Monexus, which is presented as a regulated broker that offers an innovative trading platform, an expanding variety of cryptocurrencies, and top-notch customer support. In fact, all of these seem like the ingredients you could possibly need in a broker, but this Monexus review shows just how deceiving appearances can be.
Regulation
If you are looking for a shortcut to find out the truth about a broker's legitimacy, checking their regulatory status is the quickest way. The common element in scams and fraud is that none of these platforms are licensed or regulated. This is because there is a criteria to be fulfilled to obtain a license and since they cannot meet it, they will not bother getting one. Where does the Monexus broker come in?
The first issue with the broker is that it only provides an email address and phone number on its website, but there is no address. It means that you have no idea where the Monexus broker is operating from and cannot verify their regulatory status. When you go through their presentation, you will find that it claims to have a license from the European Financial Security and it has gone as far as providing a link for you to confirm this claim.
It leads you to a shady website because there is no financial regulator that exists by that name. These 'authorities' are usually created to give an air of authenticity to fraudulent platforms and prove that the Monexus trading platform is not licensed to provide trading services, which means you cannot expect any security whatsoever.
Trading platform
The trading platform offered by a broker is another vital feature that deserves attention because you will be using it for the most part. If the trading platform is not up to the mark, it is likely that you will have a difficult trading experience and your performance will also take a hit. The Monexus trading platform is said to be a web-based one and the broker claims that it is innovative and uses artificial intelligence.
Unfortunately, this is not even remotely close to the truth because such platforms tend to be very rudimentary and simple and the same applies to the Monexus trading platform as well. A reputable broker is likely to offer you the MT4/MT5 trading platforms, or the cTrader, which have become renowned for their advanced capabilities and features.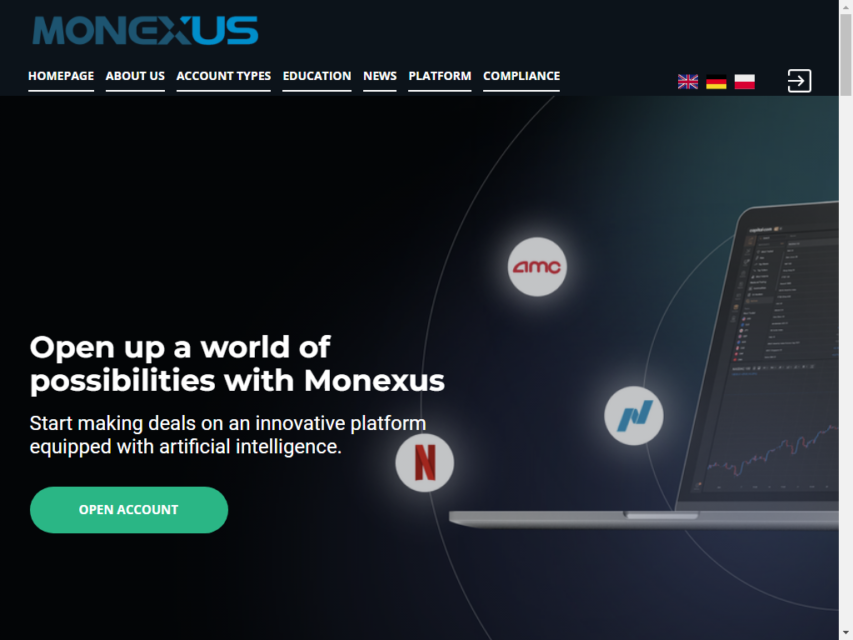 Trading conditions
Looking at the trading conditions of an online broker is a must because it shows whether the platform is a competitive one and can help you achieve your financial goals or not. The problem with the Monexus broker is that it does not provide much information about its trading conditions altogether. The only information you do find is about its minimum deposit. You have to start with at least $250.
Apart from that, there is no mention of the spreads you will be offered on the Monexus trading platform and it has not clarified what payment methods it supports, so there is no way to determine if a chargeback would be possible in case of a problem. Similarly, there is no specific leverage ratio mentioned either.
Is Monexus scam or legit?
All signs point to a Monexus scam because a legitimate broker would never stay anonymous and not disclose its address and other corporate background information. In addition, it is presenting a fake license to convince people of its legitimacy.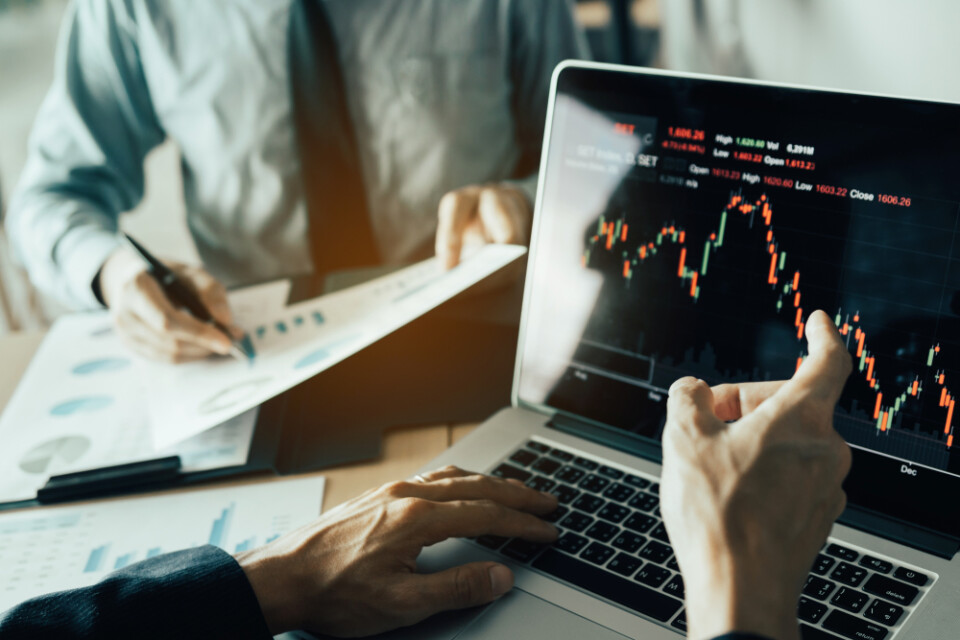 Wrapping Up
The information you discover in this Monexus review shows that you are dealing with a fraudulent platform that attempts to pass itself off as a legitimate one.
Monexus Review
Summary
Here you can go through our detailed Monexus review and learn whether or not Monexus is a legitimate or scam broker for online trading. Moreover, our monexus.eu review will also help you learn what you can expect from the Monexus broker if you decide to sign up.