MEX Exchange Review
Are you looking for a top-class online broker that can cater to different types of traders? Many platforms you come across tout themselves as the ideal trading solution, but this does not necessarily make them so. You have to consider your own needs and priorities to make the right choice. Once you know what you are looking for, you can look for a broker. Keep reading this MEX Exchange review to learn about a well-rounded option for a hassle-free trading experience.
Founded in 2012, MEX Exchange is based in Australia and has become a renowned forex and CFD broker because of its comprehensive set of offerings. If you take a look at its services, you will find that they tick all the right boxes due to which it has garnered a lot of popularity. You can learn more details about its offerings in this MEX Exchange review.
Regulation and security
The first and most important detail that you should learn about every online broker is their regulation and security status. A regulated and secure broker is one that you can trust for the long term, as the risk of scams, fraud as well as malpractice of any kind is automatically minimized. But, the same does not apply to their unregulated counterparts that often turn out to be shady and fraudulent. Luckily, the MEX Exchange break does not belong in this category.
As it has its offices in Australia, the broker has a license from the Australian Securities and Investment Commission (ASIC). As part of its regulation, the funds deposited on the MEX Exchange trading platform are kept in segregated accounts from corporate funds, which is helpful in minimizing the chances of misappropriation. Likewise, it is compliant with numerous policies and measures that are aimed at protecting customers' privacy and data.
Range of assets
One of the most vital details that a trader should check about an online broker is the range of assets they have to offer. Bear in mind that the financial markets have hundreds of thousands of trading instruments and a single platform cannot offer them all. Every broker has its own set of trading instruments they offer to their clients, so you should take a look to know if they are in line with your risk appetite and interest. The MEX Exchange trading platform also has a wide array of assets to offer to its clients.
You will be able to choose from an extensive variety of forex currency pairs and there are CFDs available on indices, metals and commodities. In fact, Cash Index trading is also offered on the MEX Exchange trading platform, but it should be noted that crypto pairs are not available. Nevertheless, the variety is still quite impressive because it gives traders the opportunity of creating a balanced portfolio that can boost their potential returns and keep risks to a minimum.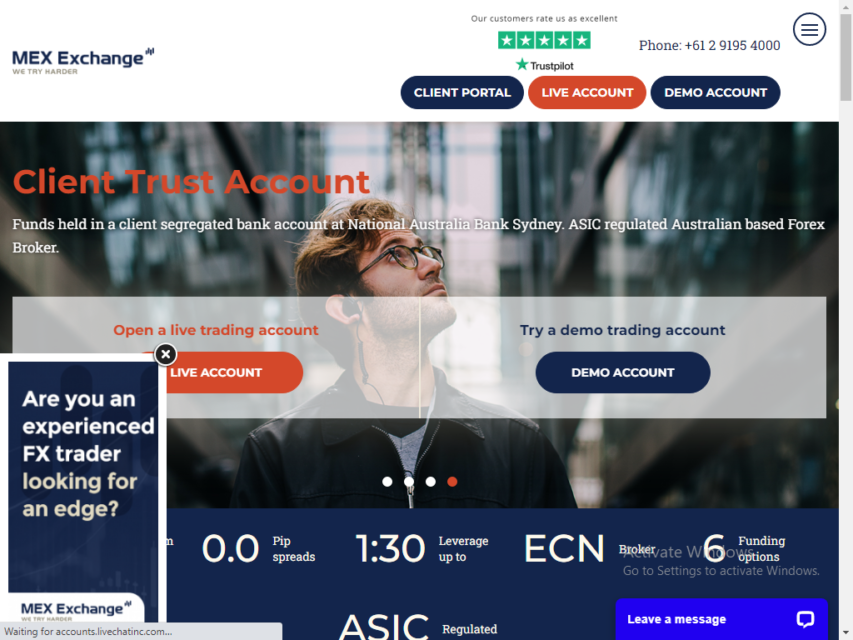 Trading platform
You cannot possibly choose an online broker without knowing what kind of trading platform you will be given because it is the software to be used for executing your trades and managing your account. The MEX Exchange trading platform offering is more than suitable for every trader because they have opted to go with the popular MT4 trading platform. Even newbie traders are aware just how powerful and capable this trading platform really is.
It is a well-known trading platform and the MEX Exchange broker gives you the option of choosing the web version, downloading the desktop client, or using the mobile trading apps. No matter which option you go for, you can get access to advanced charting capabilities, EA advisors, and more comprehensive tools and features.
Customer support
You will come to know that the MEX Exchange broker offers 24-hour customer support to its clients in more than 10 languages. You have the option of seeking assistance via mail, phone line, or live chat, depending on your preference and their team is incredibly helpful and professional.
Is MEX Exchange scam or genuine?
There is no MEX Exchange scam and you are dealing with a genuine broker, as obvious from its 10 years of clean record and experience.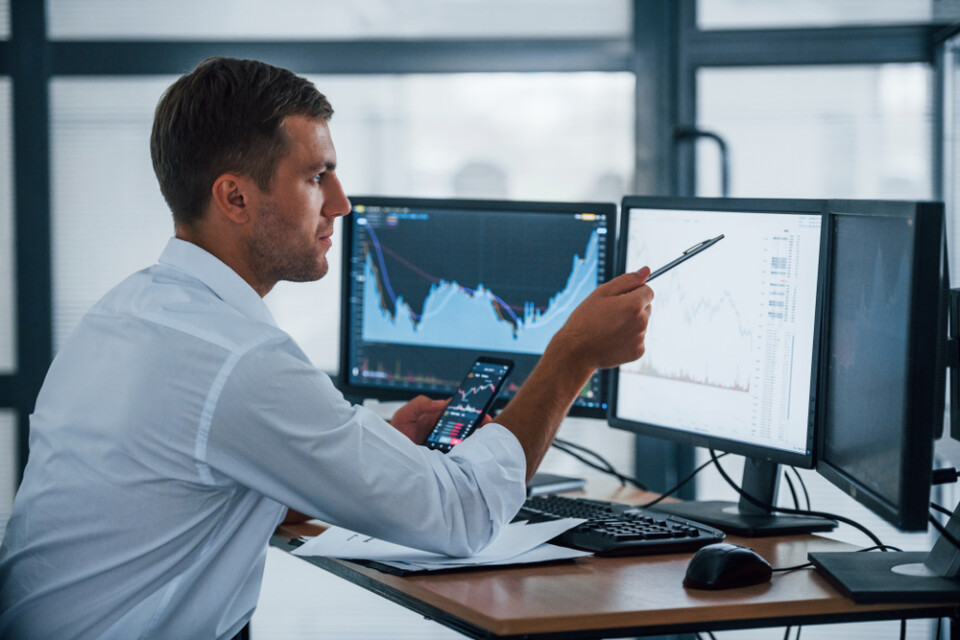 Ending Thoughts
The details highlighted in this MEX Exchange review make it clear that the broker is truly professional and a good fit for anyone who wants a decent trading platform.
MEX Exchange Review
Summary
Here you can go through our detailed MEX Exchange review and learn whether or not MEX Exchange is a legitimate or scam broker for online trading. Moreover, our mexexchange.com review will also help you learn what you can expect from the MEX Exchange broker if you decide to sign up.