LiteForex Review
Do you want to jump on the trading bandwagon? The financial markets are very intriguing and the advent of cryptocurrencies has also piqued the curiosity of many. Thanks to online brokers, it has become easier than ever for people to try their luck in the markets of their choice. There is no shortage of platforms for this purpose, but you need one that offers you everything in one place. This requires a little bit of research because you do not want to waste time by signing up on random platforms and then realizing they are not the right one. You can check out this LiteForex review to learn about this broker.
Headquartered in Cyprus, LiteForex is a forex and CFD trading broker that was founded back in 2008 and has become well-known for its competitive trading conditions, leading edge-technologies and a ton of trading instruments. But, you need to know if it has what you are looking for and this LiteForex review can shed some light on its primary offerings.
Regulation and security
When you are getting to know a broker to decide if it has everything you are looking for, you should first consider its regulation. After all, you are likely going to want a secure platform that can keep your funds safe and also provide you transparency in every action. The good news is that the LiteForex broker can live up to your requirements in this regard because it is a regulated brokerage. As it has its offices in Cyprus, it has been authorized and licensed by the Cyprus Securities and Exchange Commission (CySEC).
This is one of the top regulatory bodies in the world, which means that the LiteForex broker adheres to the highest possible standards. As part of its Cyprus regulation, it is also a member of the Investor Compensation Fund (ICF), which means that traders will receive compensation in the unlikely event of insolvency. Apart from that, you can benefit from negative balance protection during trading and the funds deposited on the LiteForex trading platform are also kept segregated to ensure there can be no misappropriation.
LiteForex is also registered in Saint Vincent and the Grenadines, but it is not regulated there because the authorities do not regulate the forex industry in the offshore zone.
Range of assets
The trading instruments you add to your portfolio will determine the risks you are taking and the profits you can make at the end of the day. There are hundreds of thousands of those that exist in the market, but the ones you can trade will depend on what the broker you choose is offering. You will come to know that the LiteForex trading platform has a good range of assets available for its clients and they can choose the ones that suit their interests.
They have put together forex currency pairs on the LiteForex trading platform and you will also find a number of CFDs to choose from. These include those on oil, commodities, metals, and also some global stock indices. There are also 16 cryptocurrencies available, which is another plus.
Trading platform
If you are looking for a smooth and seamless trading experience, do not forget to check what trading platform you are given because it plays a key role in the entire process. The right platform can simplify everything, so the LiteForex trading platform choices are undoubtedly appealing. This is because the broker has opted to go with the leading trading solutions in the market i.e. the MT4 and the MT5.
They are popular in the industry because of their advanced technology and features. You can download the desktop client of the MT4 and the MT5, use the web-based platform, or download their mobile trading apps.
Customer support
Another excellent offering of the LiteForex broker is its customer support, which is available through various channels. These include phone, email, and live chat. You can get assistance 24/5 and they give you fast answers.
Is LiteForex a scam or genuine?
There is no LiteForex scam and you are dealing with a genuine platform because it has existed for more than a decade and has developed a good reputation over the years.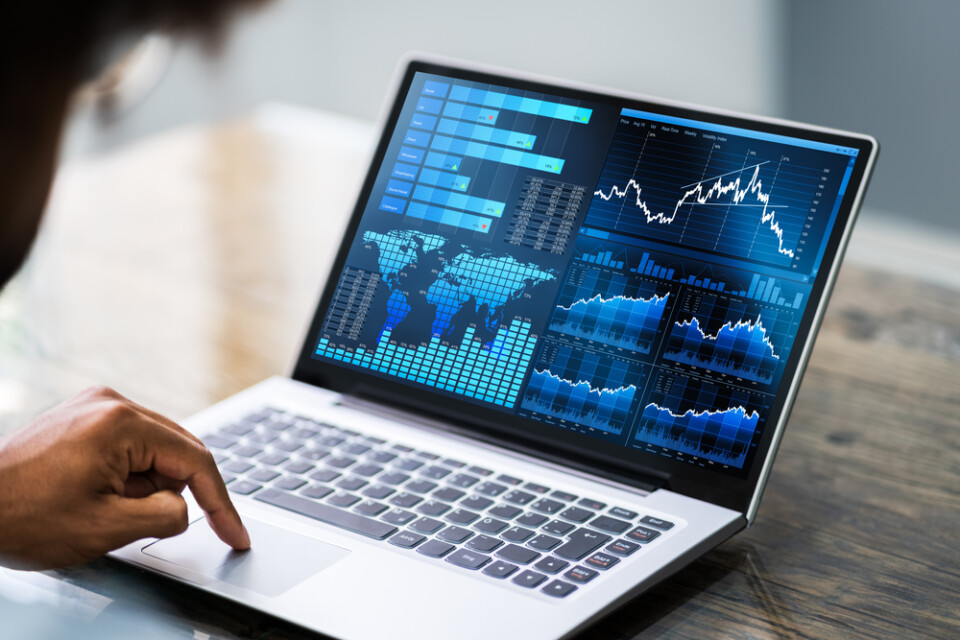 Bottom Line
This LiteForex review is undoubtedly useful in determining that the broker has ticked all the right boxes in terms of quality trading services.
LiteForex Review
Summary
Here you can go through our detailed LiteForex review and learn whether or not LiteForex is a legitimate or scam broker for online trading. Moreover, our liteforex.eu review will also help you learn what you can expect from the LiteForex broker if you decide to sign up.