LeoPrime Review
LeoPrime is an online forex broker operating in Vanuatu and Seychelles. This broker provides a range of offerings to forex traders and also specializes in facilitating direct market access through a reliable order processing system known as straight-through processing and electronic communications network model. Throughout its existence, LeoPrime has gained a reputation for its exceptional customer service, providing competitive spreads and advanced trading technology. Continue reading this LeoPrime review to learn more about this forex broker.
Access to Handy Tools
Traders must conduct thorough research on speculative trading in order to trade with confidence. Furthermore, it's essential to approach each trade cautiously, taking measures to minimize unnecessary losses and maximize profitability. LeoPrime broker understands the importance of equipping traders with the necessary tools and resources to make informed trading decisions. That's why this forex broker provides traders with a range of valuable features and tools.
Firstly, it offers an economic calendar, allowing traders to stay updated on important market events and news that can potentially impact their trades. This helps in making well-informed decisions based on the latest economic developments. Additionally, LeoPrime broker offers a calculator that assists traders in accurately calculating key parameters such as pip value and potential profits or losses. This helps in planning trades effectively. For those interested in technical analysis, the broker provides the tools necessary to analyze price patterns, indicators, and trends, empowering traders with valuable insights.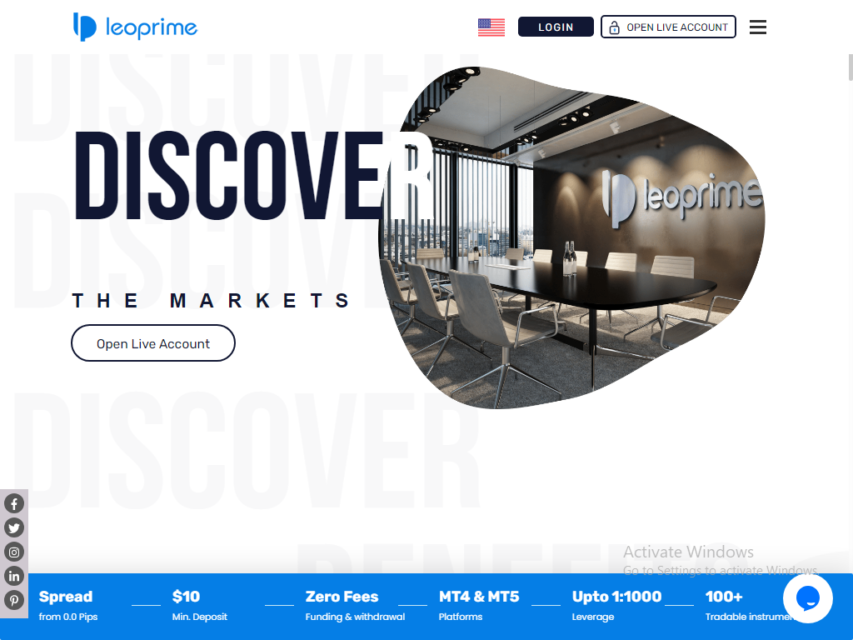 Upto Date Educational Material
Prior to embarking on their trading journey with LeoPrime broker, traders should arm themselves with essential information and trading skills to thrive in the dynamic world of forex trading. Recognizing the significance of knowledge, this broker provides a range of educational resources to support traders on their path to success. One valuable resource offered by the broker is its highly informative blog page. Here, traders can delve into insightful discussions and watch videos on relevant topics. These resources aim to expand traders' understanding of the market, trading strategies, and industry trends.
It would be fair to say that this broker believes in empowering its clients with the knowledge and skills necessary to make informed trading decisions. By leveraging LeoPrime's educational materials and guides, traders can enhance their trading acumen and increase their chances of success in the markets.
Helpful Customer Support
It's crucial for potential traders to ensure they have access to reliable and timely support whenever the need arises. At LeoPrime trading broker, customer support is given utmost priority. Traders can count on receiving assistance during the weekdays, Monday to Friday. The support team can be reached through multiple channels, including phone, live chat, e-mail or by sending a message via the website. Rest assured, the team is dedicated to promptly addressing any concerns or inquiries you may have.
To cater to a wide range of traders, support services are provided in English, ensuring effective communication and understanding between the traders and the support team. The customer support representatives at LeoPrime trading broker, value traders and strive to deliver exceptional support to enhance their trading experience.
Reliable Trading Platforms
LeoPrime trading broker brings you two exceptional trading platforms in the form of MetaTrader4 and 5. These platforms have gained significant popularity and are widely regarded as the top choices in the forex trading world. MT4 boasts cutting-edge trading and analytical technologies, coupled with a user-friendly interface. It offers advanced charting capabilities, allowing you to visualize market trends effectively. Additionally, MT4 provides communication tools, ensuring seamless interactions within the trading community. It prioritizes security and supports trading across various currency pairs.
Meanwhile, MetaTrader5 takes MT4's features to the next level. It introduces advanced charting tools and sophisticated order types, granting traders greater control over their positions. What sets MT5 apart is its extensive range of 21-time frames. This includes 11 types of minute charts, and 7 types of hourly charts, along with daily, weekly, and yearly time frames.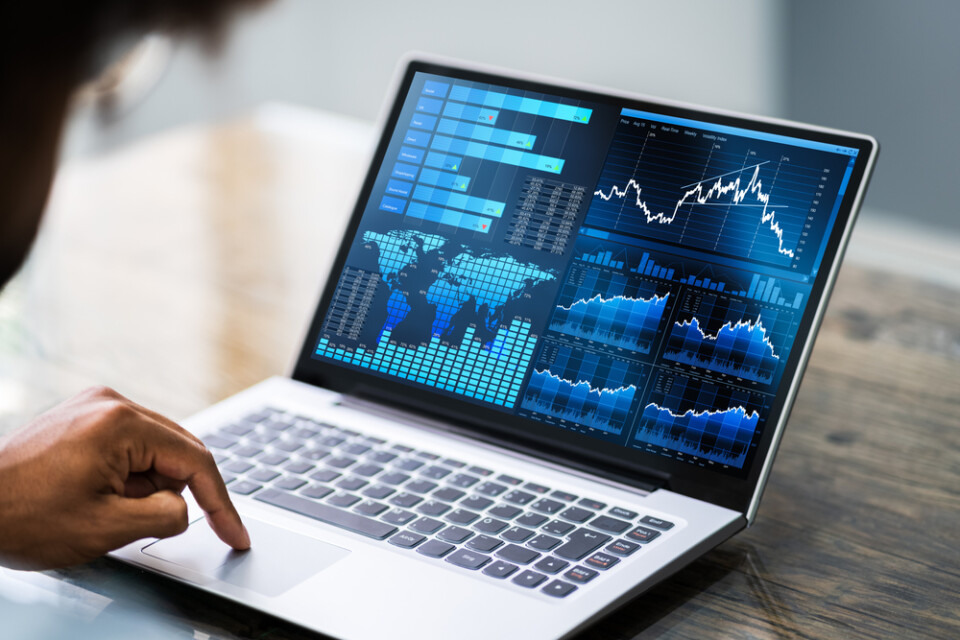 Is LeoPrime Scam or Legit?
This forex broker has been around for quite some time and many people have been using it. If you were reading this LeoPrime review to find out if it is legitimate, you will be glad to learn that I did not find any red flags while using this broker.
Final Thoughts
I will wrap this LeoPrime review up by saying that this forex broker could be the ideal choice for you whether you are a beginner or an experienced trader. Consider exploring the broker's features thoroughly to understand how they work. Once you do, you will be able to determine a strategy that aligns with your goals.
LeoPrime Review
Summary
Here you can go through our detailed LeoPrime review and learn whether or not LeoPrime is a legitimate or scam broker for online trading. Moreover, our leoprime.com review will also help you learn what you can expect from the LeoPrime broker if you decide to sign up.