Kyolo Markets Limited Review
Ready to dive into the financial markets? Thanks to online brokers, you can have the biggest markets in the world right at your fingertips. Many people have undoubtedly achieved success due to online trading, but there are also those who have lost their entire investments and it is not because they were unlucky. Many became victims of fraudulent and scam brokers and this is a scenario you want to avoid. Genuine brokers do exist and you can distinguish the scam ones by knowing what to look for. This KYOLO MARKETS LIMITED review can help you do that.
The important thing to know about scam brokers is that they present a good story, but when you go into the details, it starts falling apart. The same is true in the case of KYOLO MARKETS LIMITED, which comes off as a leading and reliable broker that has some outstanding achievements. Their offerings may seem attractive, but this KYOLO MARKETS LIMITED review shows that it is just a story and nothing more.
Regulation
The easiest way for you to distinguish between scam and genuine brokers is by looking at their regulatory status. The former will never have a license, while the latter will never operate without one. This is the shortest route for you to make your decision and you should do the same with the KYOLO MARKETS LIMITED broker. Considering how professional the website of the broker is, you would be led to believe it has a license and is properly regulated.
Therefore, it is mind-boggling to find out that the truth is the complete opposite. The KYOLO MARKETS LIMITED broker claims to be registered in Australia and this means it should have a license from the Australian Securities and Investment Commission (ASIC). But, when you check the online register of the regulatory body, you will not find a broker with this name listed.
This means that it is clearly not based in Australia, or if it is, then it is operating illegally. Plus, you will also find that KYOLO MARKETS LIMITED claims to have expanded to other regions across Europe, Asia, America, and Southeast Asia. But, their website seems to be devoid of any information. There is no address, phone number, or even links to social media accounts. It is not something a genuine broker would ever do.
Trading platform
You have already established at this point that you are dealing with an unregulated broker and if you sign up with them, then you will be taking a lot of risk. Therefore, you should check the KYOLO MARKETS LIMITED trading platform to ensure that it is up to the mark and can offer you what you need to make it worth the risk. But, this becomes a problem because the broker does not let you access its dashboard at all. This is not atypical of legitimate brokers, which usually offer demo accounts that potential clients can use to test their platform.
Instead, if you want to check out the KYOLO MARKETS LIMITED trading platform, you first have to share extensive personal information, bank account details, and IDs. This is a kind of extortion of information and a genuine broker is never going to stoop so low.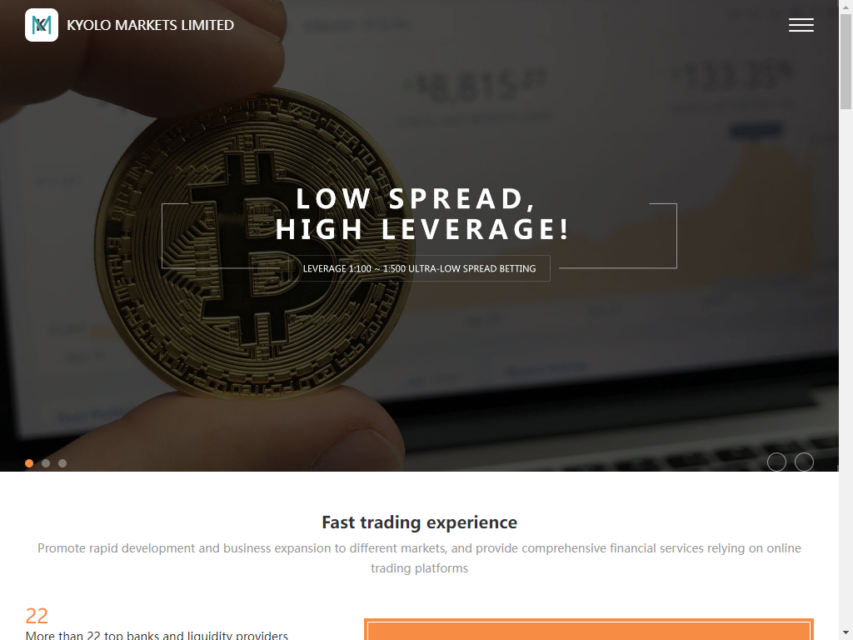 Trading conditions
Checking out the trading conditions of an online broker can also help you determine whether they are genuine or not because fraudulent ones will typically try to exploit you. The problem with KYOLO MARKETS LIMITED is that it has not given any information about its trading conditions and this is just as bad. An authentic broker would always be upfront and transparent about their offerings.
But, you will not find any information on the KYOLO MARKETS LIMITED trading platform about the spreads they offer except that they are ultra-low, or the leverage you can get. Likewise, they have not shared any information about their payment methods either.
Is KYOLO MARKETS LIMITED a scam or genuine?
All signs point to a KYOLO MARKETS LIMITED scam and this means that you should proceed with caution.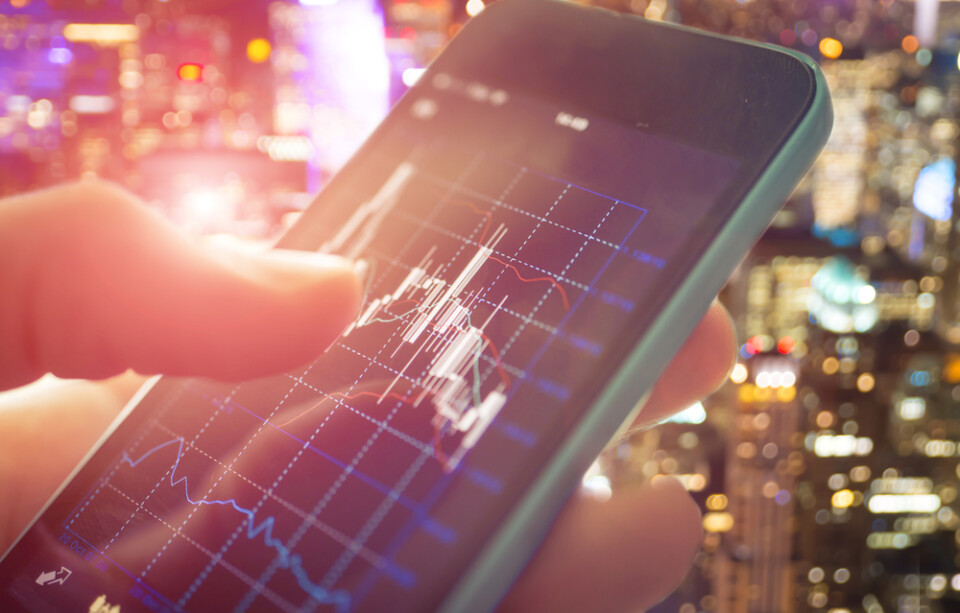 Final Verdict
Once you have read through this KYOLO MARKETS LIMITED review, you will have no trouble making up your mind about this broker because it is certainly not genuine and should be avoided at all costs.
Kyolo Markets Limited Review
Summary
Here you can go through our detailed Kyolo Markets Limited review and learn whether or not Kyolo Markets Limited is a legitimate or scam broker for online trading. Moreover, our kyolo.net review will also help you learn what you can expect from the Kyolo Markets Limited broker if you decide to sign up.