IG Review
Are you looking for a professional trading solution? Today, there are thousands of online brokers offering their services, but not all of them can cater to the needs of professional traders who are interested in taking their careers forward. The problem is that sorting through the options can be a bit difficult and time-consuming because all platforms tout themselves as the perfect choice. Luckily, you can take advantage of this IG Markets review to make the right decision.
Established in 1974 in the United Kingdom, IG Markets is one of the most renowned names in the financial world and has established offices in different parts of the world. It is a brokerage that caters to professional traders in the market, but you need to assess this on your before you open an account. The following IG Markets review will highlight its offerings.
Regulation and security
It does not matter how great a broker maybe if it is not regulated. Regulation is an assurance that you are dealing with a company that has made the effort to obtain a license and will live up to certain standards and expectations. You will find that with the IG Markets broker because it is regulated in several countries around the world. Since it has its headquarters in the UK, it is regulated by the Financial Conduct Authority (FCA).
Apart from that, the Monetary Authority of Singapore (MAS) also regulates the IG Markets broker, as do the Commodity Futures Trading Commission (CFTC) and the National Futures Association (NFA) in the United States. These are some of the biggest regulatory bodies in the world, which reaffirms that you are dealing with a truly professional broker. All client funds are kept in segregated accounts from corporate funds and negative balance protection is also provided, thereby ensuring a secure trading environment.
Range of assets
It is essential to know what you can trade before you open a trading account because you need the right instruments for fulfilling your financial goals. Not all assets can offer you the same returns, or have the same risks, so you need to ensure the ones available are in accordance with your requirement. There are more than 160,000 assets available on the IG Markets platform, which is quite extensive. However, you should know that the options can vary, depending on where you are trading from.
For instance, US clients can only trade forex currency pairs on the IG Markets platform. Other than forex, the other assets that are also available on the IG Markets platform include indices, stocks, ETFs, bonds, and commodities. There is an extraordinarily wide selection of assets at your disposal, allowing retail traders to create a diversified and balanced portfolio.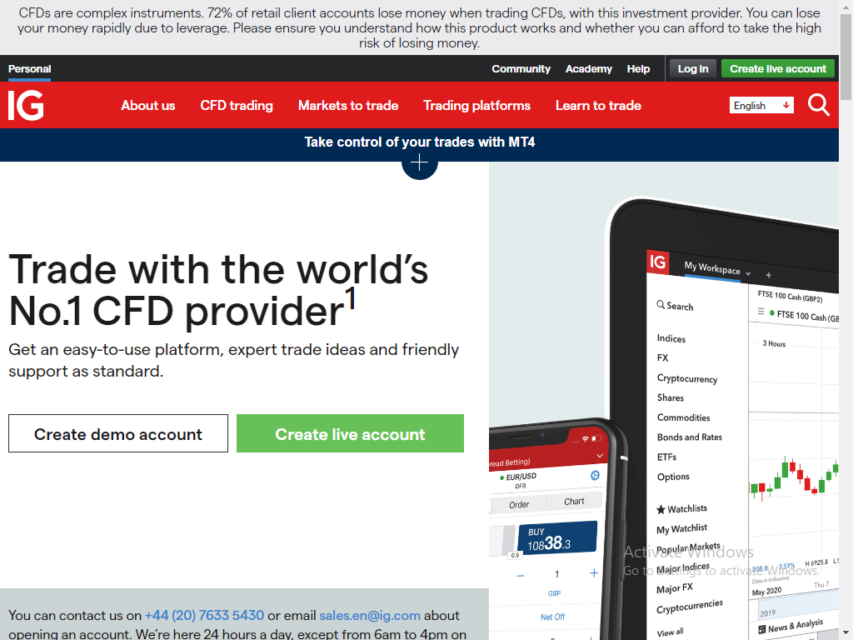 Trading platform
One of the important things to know about the IG Markets trading platform offerings is that the options can vary, depending on where you are trading from similar to assets. Generally speaking, the broker gives you access to the top trading platform that exists i.e. the MT4 and it comes with various plugins that can deliver a smooth and seamless trading experience. It supports algorithmic trading and copy trading services have also been embedded within it.
Apart from that, the IG Markets broker has also developed its own proprietary web trading platform as well as a mobile app, which is undoubtedly a useful addition. The platforms are user-friendly and it also gives you the flexibility to design it as per your preference. This can help you improve your trading experience.
Customer support
A vital element of your online trading experience will be the customer support you can get and the IG Markets broker has added several channels for its clients. They are offering 24/7 assistance through live chat, email, and phone. There are two numbers given, one for existing clients and one for new ones. An FAQ section has also been added to the website to give some basic answers.
Is IG Markets a scam or legit?
There is no sign of an IG Markets scam, given that it is one of the oldest and most well-reputed brokers in the financial markets.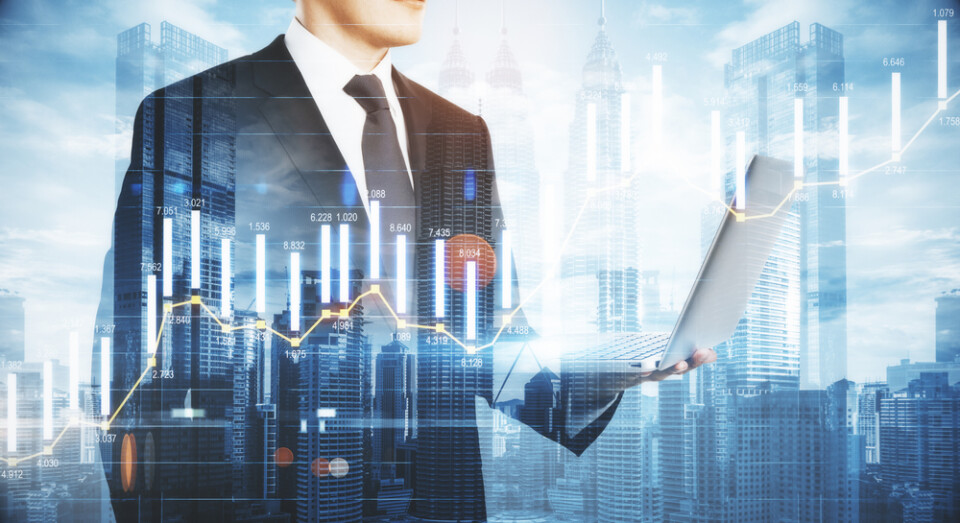 The Verdict
With this IG Markets review, it is evident that the platform has been designed to facilitate professional traders in taking their careers to the next level.
IG Review
Summary
Here you can go through our detailed IG review and learn whether or not IG is a legitimate or scam broker for online trading. Moreover, our ig.com review will also help you learn what you can expect from the IG broker if you decide to sign up.