Ico-Assets Review
Looking for a safe and reliable broker should be your priority when you have decided to engage in the financial markets. Why? Scams have become quite prevalent in the industry, so you have to be vigilant, or you could easily end up signing up on a fraudulent platform without even realizing it. This is how most people actually fall into a trap; they do not realize it is a scam until it is too late. The fraudsters are quite good at hiding the true story by presenting a convincing false front, something you can learn about in this Ico-Assets review.
When you first come across the Ico-Assets broker, you will notice that it is presented as a forex and CFD platform based in Zurich and promises to be reliable and secure. It claims to be regulated and has advertised every possible trading instrument that people could want to trade, including forex currency pairs and CFDs on soft commodities, energy, shares, futures, precious metals, indices, and even cryptocurrencies. But, this is just a false story and you can see it fall apart in this Ico-Assets review.
Regulation
When looking for safety and reliability, regulation is the first thing to focus on. A regulated broker will be a safe bet because their activities will be monitored and they are required to adhere to strict standards and guidelines. But, this does not mean that you just simply accept the claims of a broker about being regulated; you also need to verify it. This also applies to the Ico-Assets broker because as you will see on its website, it claims to be authorized and licensed in several jurisdictions.
According to the broker, it has a license from the Cyprus Securities and Exchange Commission (CySEC), the Australian Securities and Investment Commission (AISC), the Financial Conduct Authority (FCA), the Financial Sector Conduct Authority (FSCA) in South Africa, the Financial Markets Authority (FMA) in New Zealand, the financial authorities in Estonia and the Monetary Authority of Singapore (MAS).
This is quite a list, but the truth is that none of it is true. When you check the license numbers that are given on the Ico-Assets website, you will find that they do not belong to it at all. For instance, the CySEC license number is of another legit company based in Cyprus named Plus500CY Ltd and it has absolutely nothing to do with the Ico-Assets broker.
Trading platform
After you have checked the regulation, you should focus on a broker's trading platform because it is the feature to be used for execution. When you check the Ico-Assets trading platform offerings, you will find that it claims to have an award-winning platform to offer. As a matter of fact, it even goes as far as mentioning the MT5 trading platform. This sounds like a good deal because the MT5 is one of the top trading solutions in the market.
However, when you try to access the Ico-Assets trading platform, you will find that there is nothing to find. There is no functional trading platform provided, even after you register yourself on the website. There can be no trading without a platform, which means this is nothing but a farce.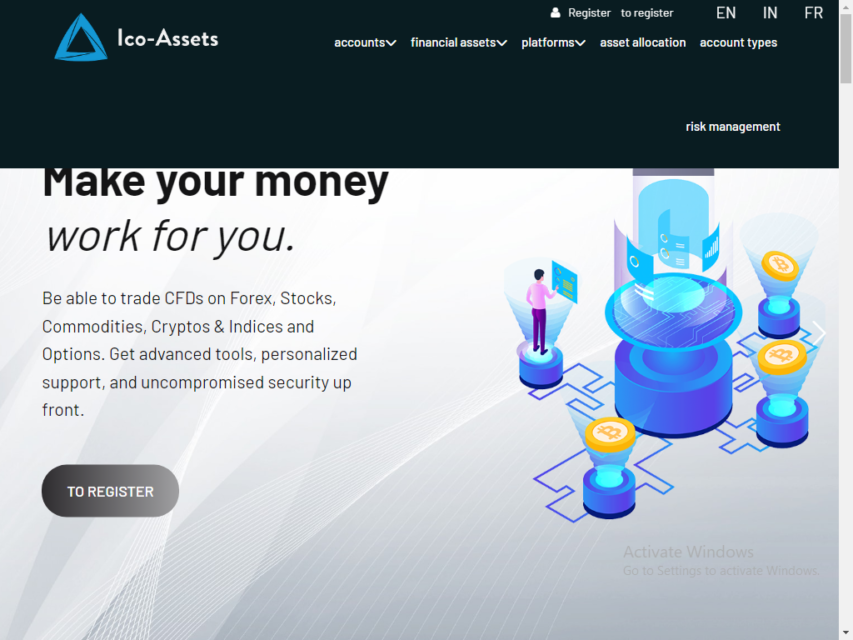 Trading conditions
Looking at the trading conditions of an online broker is also recommended because you want to ensure that it will not try to exploit you in any way. The fact that the minimum deposit required on the Ico-Assets trading platform is $10,000 shows that the broker is up to no good. The deposit is just too high, as most brokers do not ask for more than $200.
Secondly, when you check out the payment methods, it turns out that the Ico-Assets broker is lying about those either because there are no credit cards accepted. No information is provided about the leverage offered by the broker either, which means there is no transparency.
Is Ico-Assets a scam or genuine?
The lack of regulation and a functional trading platform blatantly point to an Ico-Assets scam because no genuine broker would exist without these essentials.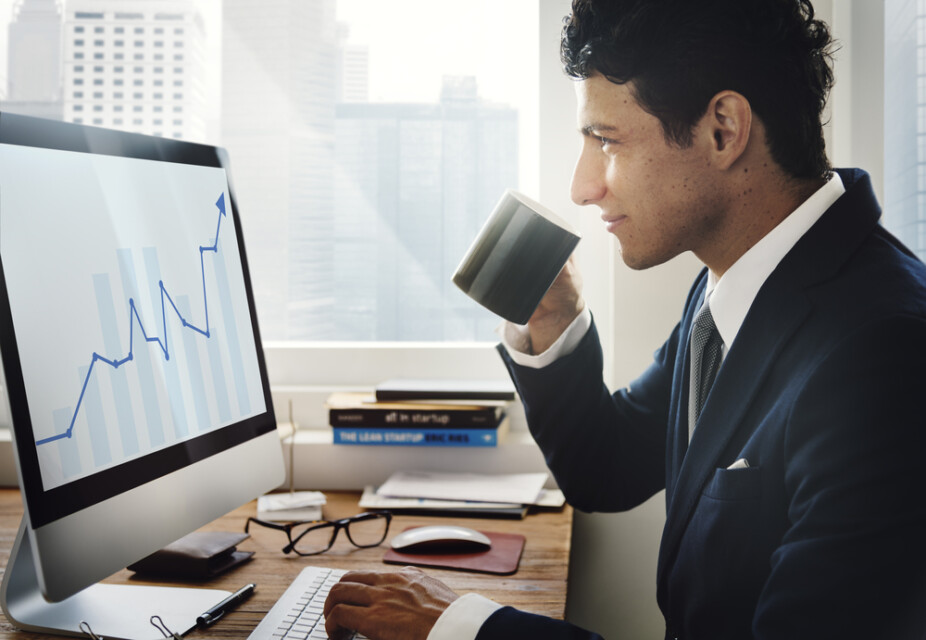 Final Thoughts
Thanks to this Ico-Assets review, you can see how fraudulent brokers may present a good front but are empty on the inside and should be avoided.
Ico-Assets Review
Summary
Here you can go through our detailed Ico-Assets review and learn whether or not Ico-Assets is a legitimate or scam broker for online trading. Moreover, our ico-assets.com review will also help you learn what you can expect from the Ico-Assets broker if you decide to sign up.