GTSEnergyMarkets Review
Signing up with an online broker is how you begin your trading journey and it should not be too difficult to do so. After all, there are thousands, if not millions, of platforms that are offering you trading services these days. But, the issue is that not all of them are legitimate and many people have ended up losing their hard-earned money to scammers. You have to be cautious, or you could end up facing the same. How can you avoid it? You need to know what to look for and this GTSEnergyMarkets review can help you in this situation.
Scam brokers do not necessarily have obvious signs that hint at their true nature. In fact, most of them do their best to disguise themselves, so you may not be able to identify them right away. This is what the GTSEnergyMarkets broker has done. It is presented as a leading provider of trading services in Britain that offers you access to a comprehensive set of trading instruments. You can trade forex currency pairs, along with CFDs on commodities, indices, shares, precious metals, and cryptocurrencies.
These offerings will sound very impressive because you do not know how scam platforms operate, but this GTSEnergyMarkets review will tell you a different story. Check it out.
Regulation
You should note that when you want to tell apart shady and scam brokers from legitimate ones, you can do this easily simply by looking at their regulations. The former will not be regulated anywhere, while the latter is unlikely to operate without a license from a regulatory body. But, scammers are quite smart and they often pretend to be regulated to lure people in. You will find the same in the case of the GTSEnergyMarkets broker because it claims to be licensed and regulated by the FCA.
This is the Financial Conduct Authority, the regulatory body in Britain, and one of the world's top regulators because of its strict rules and standards. But, you should not take any claim for granted and always verify the claims a broker makes about its regulation. When you do the same with GTSEnergyMarkets, you will find out that it is lying. The broker is nowhere to be found in the register of the FCA, which means it is definitely not regulated.
To make matters worse, you will realize that the website of the GTSEnergyMarkets broker is also completely anonymous. You are not given a corporate address, or any corporate background for that matter. In fact, they do not even provide a contact number. There is just an obscure email address given, which means it could be located anywhere and you have no idea. There is no point in trusting a platform that is not transparent.
Trading platform
The software that facilitates all your trades should also be assessed before you commit to a broker and you will find that the GTSEnergyMarkets trading platform is advertised to be one of the leading ones in the industry. It claims to offer the MT4, which is undoubtedly one of the most professional trading solutions that exist today.
However, when you try to download the GTSEnergyMarkets trading platform, you will discover that it is not really the MT4. Downloading an unknown file is a big risk because it can compromise your cybersecurity, so it is best not to do so.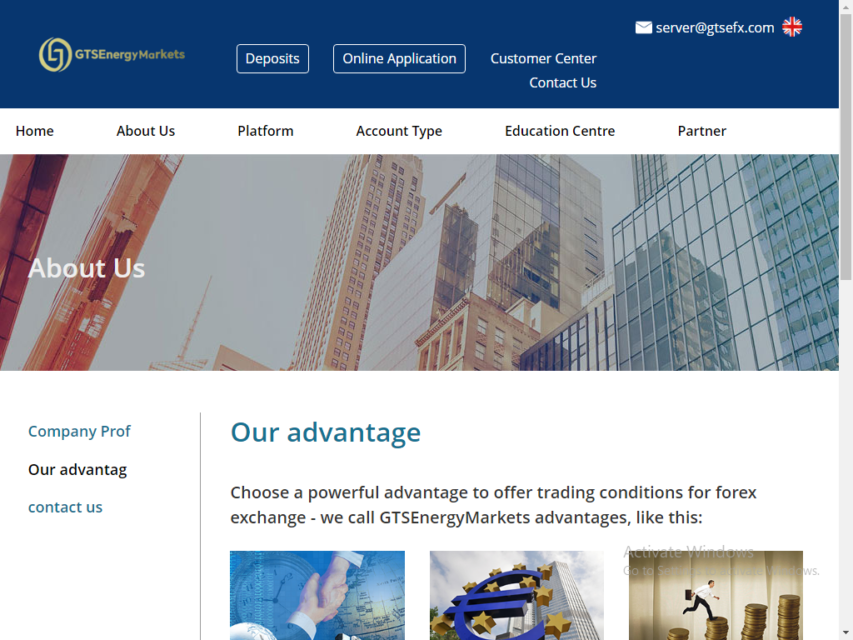 Trading conditions
Next up, checking the trading conditions offered on the GTSEnergyMarkets trading platform will also reveal more about its reality. The broker has not bothered to disclose the minimum deposit you will have to make and it has also failed to mention the payment methods that are supported, so you cannot determine if you could file for a chargeback or not.
There is also no information available about the spreads offered and the leverage advertised is 1:500, which is too high according to FCA guidelines. Thus, it further proves that the GTSEnergyMarkets broker is not regulated in Britain.
Is GTSEnergyMarkets a scam or legit?
The lies about regulation and the lack of transparency are all evidence that there is GTSEnergyMarkets scam because a legitimate broker is unlikely to make such blunders.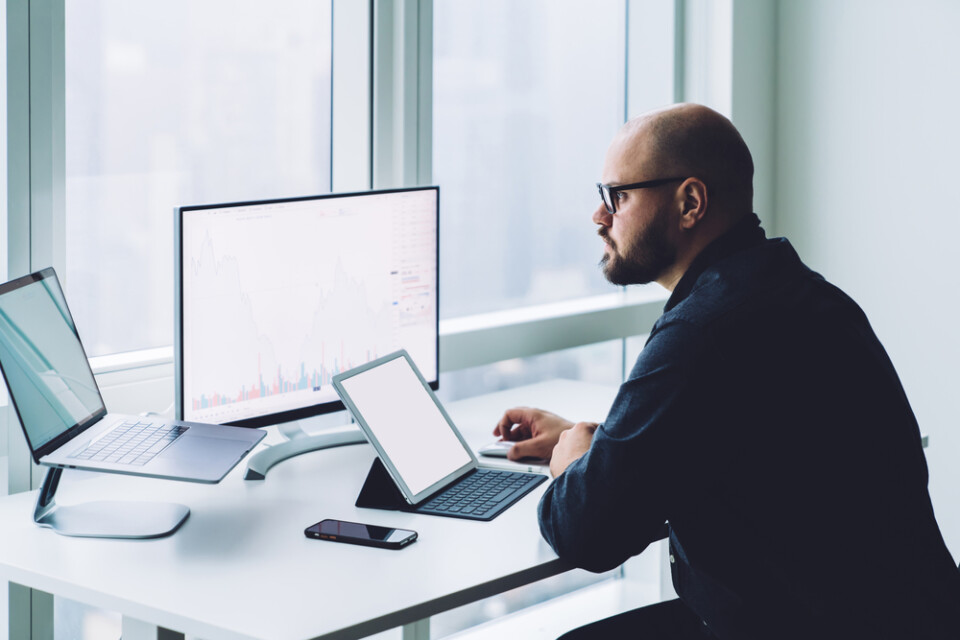 Conclusion
With this GTSEnergyMarkets review, you will know how to identify a scam broker and protect yourself from tactics.
GTSEnergyMarkets Review
Summary
Here you can go through our detailed GTSEnergyMarkets review and learn whether or not GTSEnergyMarkets is a legitimate or scam broker for online trading. Moreover, our gtsefx.com review will also help you learn what you can expect from the GTSEnergyMarkets broker if you decide to sign up.