Fxview Review
Everyone has different priorities when they are searching for a broker. Some people want the best variety of assets, others want low costs, and there are also those who want a good platform. But, focusing on one aspect is never a good idea because it can result in complications in the future. There are good and professional platforms that can offer you comprehensive trading solutions, one of which you will learn about in this Fxview review.
Opting for a well-rounded broker for your trading journey ensures that you have to face the minimum hassle and can have the best of everything in one place. Otherwise, it can be really frustrating to find that the platform you choose because of its asset range has poor customer service, or its fees are too high. Fxview was established in 2017 and it has developed a strong reputation in the market. How has it managed to do so? You can take a look at this Fxview review to learn more.
Regulation and security
These days, security has become a priority for people venturing into the financial markets because there have been too many scams and fraudulent brokers. You do not want to lose at the hands of these criminals and the ideal solution is to choose a platform that is properly regulated and offers you good security. The Fxview broker is more than capable of doing so, given that it is under the regulation of two authorities.
The first is the Cyprus Securities and Exchange Commission (CySEC), which is one of the leading regulatory bodies in the world. The next is the Financial Sector Conduct Authority in South Africa. Due to its CySEC regulation, the Fxview broker complies with the MiFID II. Plus, corporate funds and client deposits are kept segregated and negative balance protection also applies, which makes it a safe broker for everyone.
Range of assets
The profits that an online trader makes also depend on the assets they are trading. After all, there are hundreds of thousands of them, and not all offer the same level of returns. Therefore, you need to know what assets you can access via a broker and the Fxview trading platform has a good selection to offer. A look at the assets available here shows that it covers different classes quite well, thereby ensuring that everyone can find some good options.
You will be able to trade 70 currency pairs, along with 424 equity CFDs. The Fxview trading platform also has some crypto options and there are commodities and indices to trade as well. This is a substantial variety that can be used for portfolio diversification.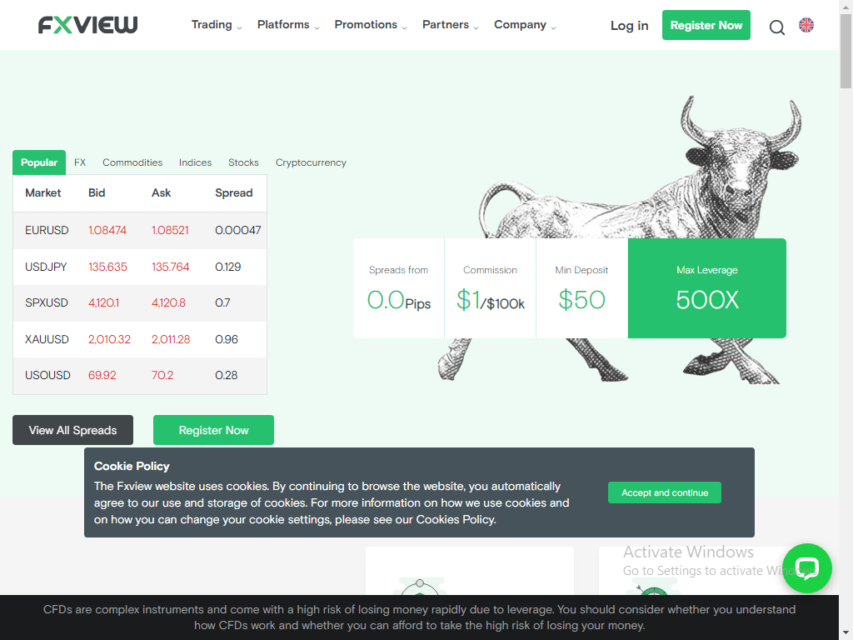 Trading platform
The software you use for trade execution is called the trading platform and you want to have access to a good one for quick and smooth trade execution. The Fxview trading platform options do not disappoint because both the MT4 and the MT5 have been added to the mix. There is another platform by the name of ActTrader available, which comes with a fully customizable interface, one-click trading, feature-rich graphs and charts, and interactive risk management.
As far as the MT4 and MT5 trading platforms are concerned, the Fxview broker gives you the choice of web client, desktop as well as mobile app options. The two platforms support algorithmic trading as well as copy trading and are equipped with a ton of tools and features that can come in handy.
Customer support
The customer service on the Fxview trading platform is accessible 24/5 and there are several channels that you can explore for this purpose. They have given you the option of giving them a call, sending an email, or using the live chat option. There is also an extensive FAQ section on the website that can give detailed answers.
Is Fxview a scam or genuine?
There is no possibility of a Fxview scam because of its CySEC regulation and it also offers you demo accounts to help you explore its features and services. You can rest assured that you are dealing with a genuine firm.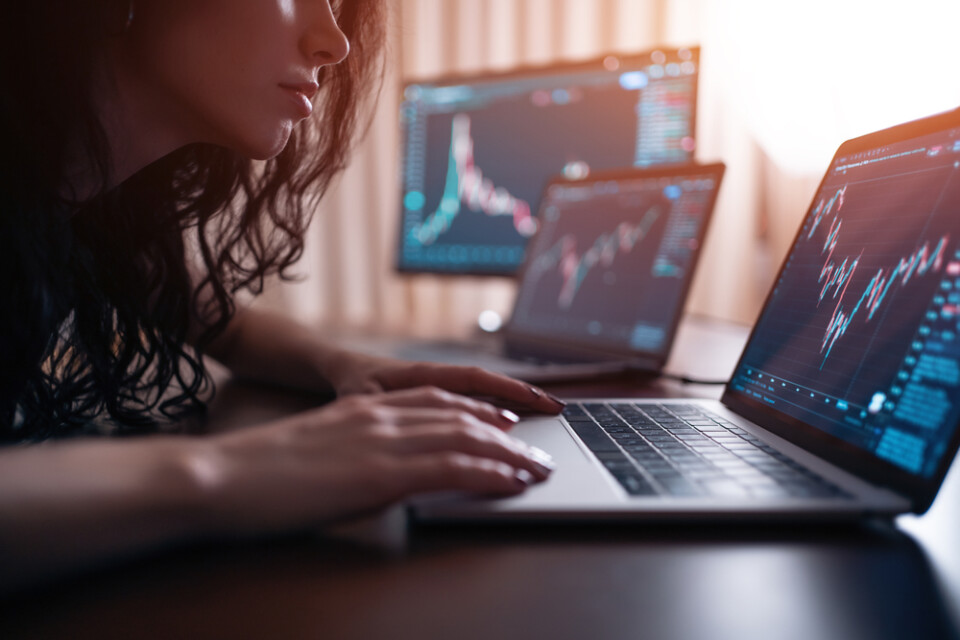 The Verdict
As you can see in this Fxview review, the broker has made considerable effort to provide its clients with all the right features and services they need for their online trading experience.
Fxview Review
Summary
Here you can go through our detailed Fxview review and learn whether or not Fxview is a legitimate or scam broker for online trading. Moreover, our fxview.com review will also help you learn what you can expect from the Fxview broker if you decide to sign up.