FXTradeo Market Review
Finding an online broker should not be that challenging. After all, there are plenty of options and you can just choose one to get started. This would have been the case in a perfect world, but the reality is quite different. You cannot just select a platform at random because many of these turn out to be scams. You have to be able to identify them to avoid suffering losses, which is not as easy as you may think. Why? This is because these fraudsters are very good at concealing the truth, something you will see firsthand in this FXTradeo Market review.
A look at FXTradeo Market introduces you to a premier platform in the forex market that claims to have a decade of experience in the market. This sounds reassuring, especially when you see that it is based in the UK, one of the world's highly regulated jurisdictions. Next, you consider the 300+ trading instruments promised by the FXTradeo Market broker including forex currencies and CFDs on indices, commodities, shares, futures, precious metals, and cryptocurrencies and it is quite a package.
But, when you go through this FXTradeo Market review, you will see how these scammers are good at hiding the truth. Let's begin.
Regulation
When you are considering an online broker to sign up with, you first need to check whether they are regulated or not. This can make a big difference in terms of security because the scams that happen in the market are actually unregulated platforms that have no oversight. Therefore, they are able to get away with their schemes and malpractice. The best way to protect yourself is to choose a regulated brokerage. As far as the FXTradeo Markets broker is concerned, it claims to have its headquarters in London.
The UK is known as a very strictly regulated jurisdiction and this is because of its regulatory body, the Financial Conduct Authority (FCA), which has high standards and requirements that brokers are required to maintain before they are granted a license. But, when you search its online register for the FXTradeo Markets broker, you are going to be disappointed because it is nowhere to be found. This means that you cannot believe anything it tells you.
Even its London address cannot be accepted because it could be fake. Even if it is genuine, it only shows that the broker is operating in the UK illegally and this means you cannot trust a company like that.
Trading platform
Another key feature of an online brokerage that you should always check out is its trading platform because it can make or break your experience. If the platform is lacking, you are unlikely to trade smoothly and profitably. The FXTradeo Markets trading platform is supposedly the leading MT5 platform. This is the latest iteration of the MetaQuotes software, the successor to the popular MT4.
This would definitely be an impressive offering if it were true. But, when you try to access the FXTradeo Markets trading platform, you will download an unbranded, generic, and trial version of the MT5 platform. This is taken directly from the website of the developer and has absolutely nothing to do with the broker. It indicates that there is no functional trading platform offered by FXTradeo Markets to its clients.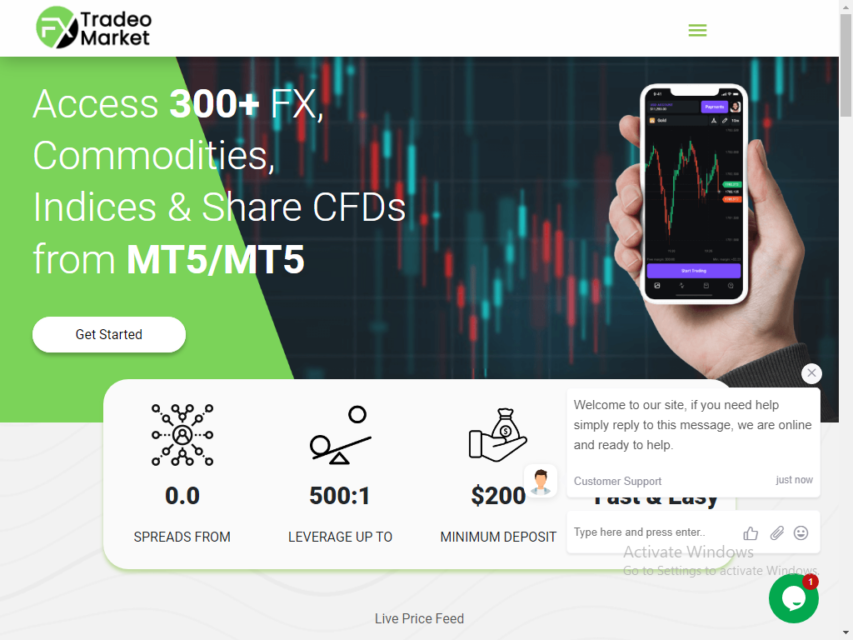 Trading conditions
The trading conditions of a broker can also help you judge its intentions and you can do the same in the case of the FX Tradeo Markets broker. How? This is because when you check out its payment methods, you will find that it has advertised options like VISA, MasterCard, Neteller, China UnionPay, Skrill, and also bank wire transfers. But, when you try to make a deposit, the only payment methods are cryptocurrencies like Tether and Litecoin and vouchers.
These payment methods do not have a chargeback option, so you will not be able to get your money back in case of a problem. In addition, FXTradeo Markets also offers a bonus, which is likely to come with strings attached that are aimed at preventing withdrawals, a common practice amongst scammers.
Is FXTradeo Markets a scam or legit?
The flaws you discover show that there is an FXTradeo Markets scam because no legitimate broker would have any such issues.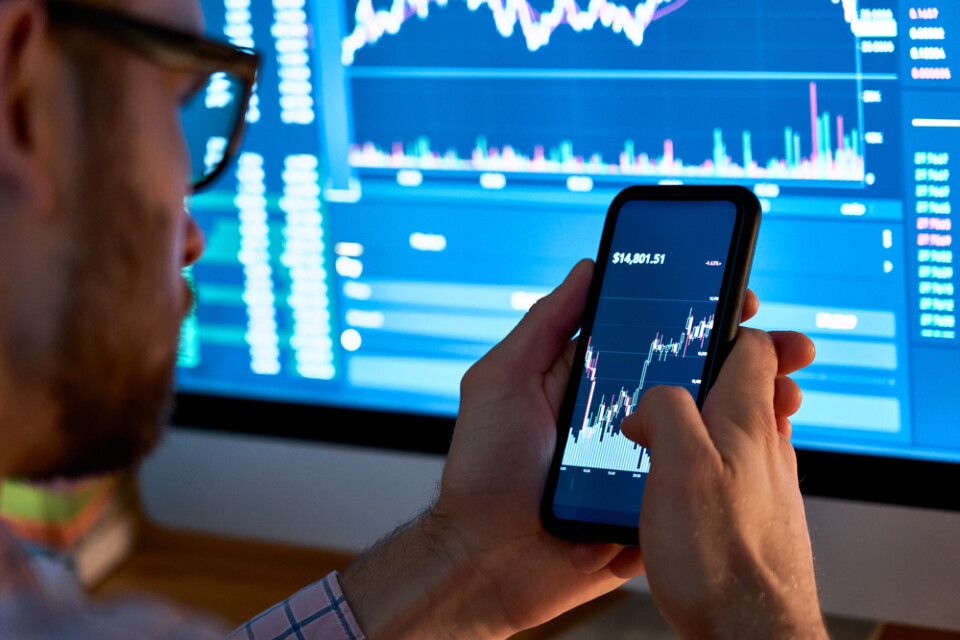 Wrapping Up
Thanks to this FXTradeo Markets review, you can easily conclude that this is a scam broker because it has all intentions to exploit you.
FXTradeo Market Review
Summary
Here you can go through our detailed FXTradeo Market review and learn whether or not FXTradeo Market is a legitimate or scam broker for online trading. Moreover, our fxtradeomarket.com review will also help you learn what you can expect from the FXTradeo Market broker if you decide to sign up.