FXFlat Review
As the online trading industry continues to advance and grow, there is also a rise in the number of people switching to online trading platforms. The possibility of making high returns at your own convenience is certainly not something to take lightly, but you should remember that a good broker is a key ingredient in this mix. If you do not have a dependable and capable platform, you are likely to face hurdles that can make it difficult to achieve your goals. How do you find the right broker? You can check this FXFlat review to learn about one.
Established in 1997, FXFlat is a forex and CFD broker based in Germany and it is clear that it has been around for a number of years. During this time, the platform has managed to develop a strong reputation in the market due to its top-notch services. You can check out some of its prominent offerings in this FXFlat review below.
Regulation and security
Everything about an online broker is irrelevant if it is not regulated. You should bear in mind that the regulation of a broker will tell you if it can be trusted or not. It is also a confirmation of its legitimacy because it minimizes the chances of scams and malpractice of any kind. When you come across the FXFlat broker, you will certainly appreciate the fact that it has the experience and appears professional, but it also needs to be regulated for you to believe any of it.
The good news is that the FXFlat broker is regulated by the Federal Financial Supervisory Authority (BaFin) in Germany, as that is where it has its headquarters. This means that it is subject to proper oversight and strict regulations and this can provide security. The BaFin regulation means that FXFlat also complies with the Markets in Financial Instruments Directive (MiFID) and is part of the European Securities and Markets Authority (ESMA).
As it is properly regulated, the broker offers you negative balance protection. In addition, you do not have to worry about the security of the funds you deposit on the FXFlat trading platform because they are kept segregation from corporate funds. It meets all modern safety standards, which can give you peace of mind.
Range of assets
Once you are sure of the regulatory status of an online broker, you can start looking at some of its other features. The top priority should be the range of assets you will be allowed to trade because this will tell you just what kind of trading portfolio you can create. The range of assets on the FXFlat trading platform comprises forex currency pairs and a number of CFDs, which are likely to suit traders of different risk appetites.
When it comes to forex currency pairs, there are major, minor as well as exotic currency pairs available. As far as CFDs are concerned, the FXFlat trading platform gives you commodities, indices, bonds, and stocks, and now cryptocurrencies are also part of the mix. It also offers futures contracts on bonds, commodities, and indices.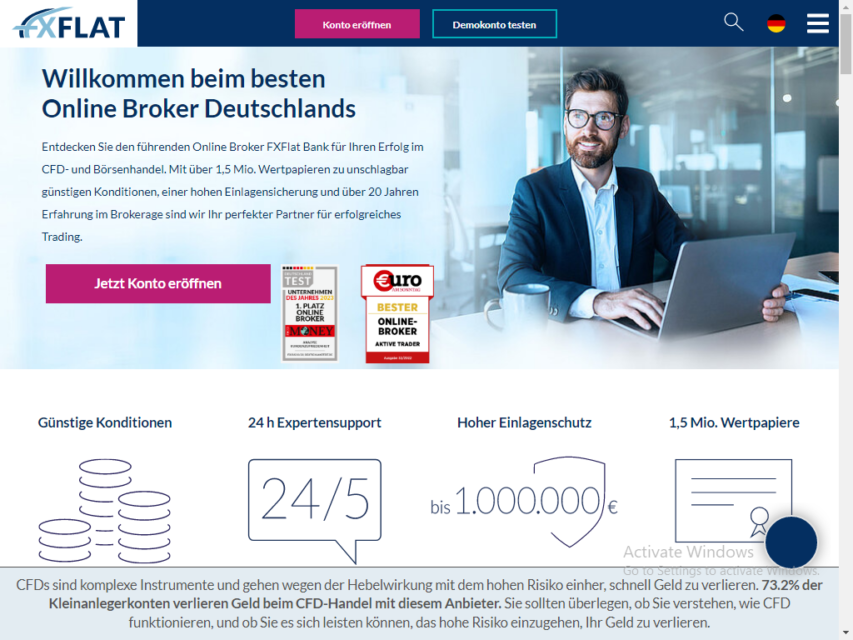 Trading platform
The key feature in your trade execution is the trading platform provided by the online broker and it is crucial to check it out because it determines whether you will be able to enjoy the experience or not. The FXFlat trading platform choices are quite extensive, which ensures that traders are able to find an option that fits their needs.
You can choose from Trader Workstation (TWS), WebTrader, and also the two award-winning software MT4 and MT5. Plus, you will also come across technical add-ons, such as AgenaTrader and StereoTrader. There is a range of tools and features available with each platform to help you execute your trades and manage your portfolio.
Customer support
24/5 customer support is provided by the FXFlat broker through several channels, which include live chat, phone, and email. There is also an online support center that has FAQs and other learning resources.
Is FXFlat a scam or genuine?
As it has been around for more than 20 years, you do not have to stress about the FXFlat scam and the number of awards it has won over the years shows that it is genuine.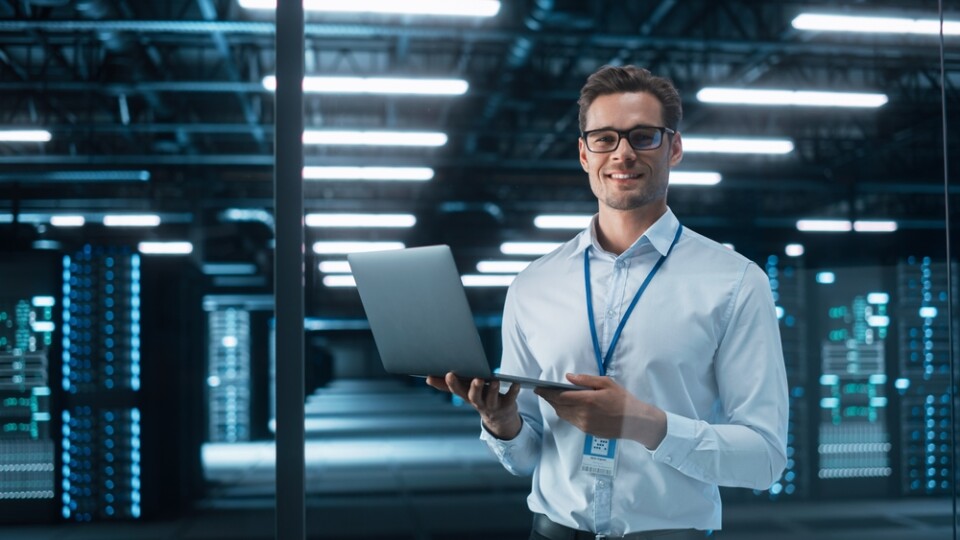 Wrapping Up
The prominent offerings that you learn about in this FXFlat review show that the broker is quite capable of fulfilling your trading needs in the best way possible.
FXFlat Review
Summary
Here you can go through our detailed FXFlat review and learn whether or not FXFlat is a legitimate or scam broker for online trading. Moreover, our fxflat.com review will also help you learn what you can expect from the FXFlat broker if you decide to sign up.