FinCompose Review
Have you wondered why scam brokers have become so prevalent and continue to defraud people left and right? Almost everyone entering the online trading industry is aware that these fraudulent platforms exist, yet they still end up becoming victims. Why is that? This is because it can be hard to figure out who you are dealing with when you first come across these websites. They go to great lengths for concealing the truth and present a very convincing and genuine picture, even though it is the opposite. Take a look at this FinCompose review to see how this happens.
You will find that the FinCompose broker has put together a wide range of trading instruments, which include forex currency pairs, indices, energies, metals, futures, shares, and also cryptocurrencies. Different account types are offered for facilitating all types of traders and numerous payment methods also seem to be available. But, you can see in this FinCompose review that nothing is as advertised.
Regulation
Not everything you see on the internet is true and this also applies to what an online broker tells you. Therefore, you need to verify it and the easiest way to do this is by taking a look at the broker's regulation. If they are properly licensed and authorized to offer their services, it would add a layer of security to their offerings, but if they are not, then you cannot trust anything they say. Every scam platform is mostly unregulated because it cannot meet the requirements to obtain a license.
The problem with the FinCompose broker is that it has not made it easy for its clients to check its regulatory status. Why? It is because there is no information given on the website about where the company is based, or operating from. It has done an outstanding job when it comes to hiding its background, so you do not know where to check for regulations. In fact, it has not even bothered to provide contact details of any kind and all there is to find is an email address and nothing else.
Suffice it to say, this shows that the FinCompose broker is unregulated because no licensed platform would ever show this lack of transparency. They are usually open and upfront about their details and even mention their license number to help you verify their status. According to FinCompose, it is operating in the European Economic Area (EEA), but it does not mention any country name.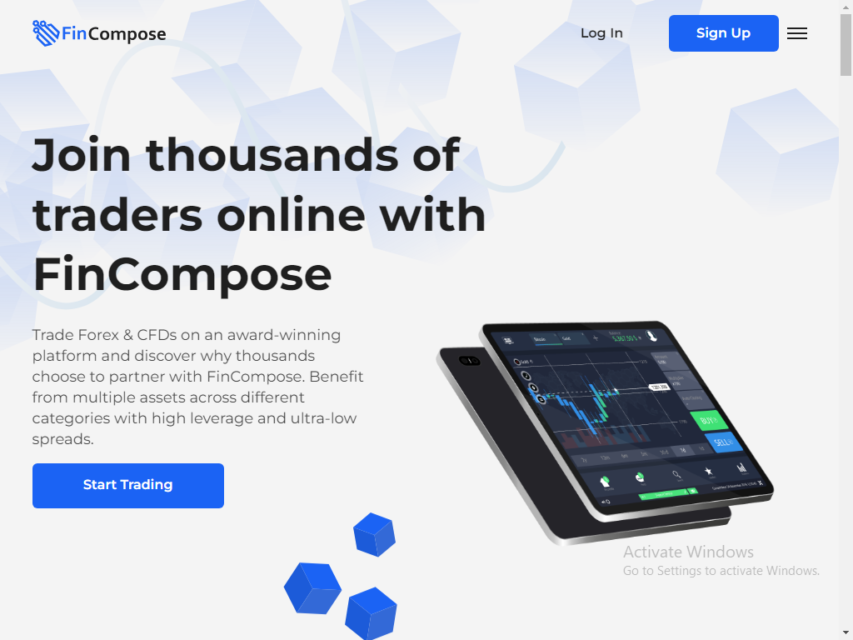 Trading platform
An online broker offers you lots of features, but the most vital one is the trading platform because you cannot trade without this software. It has to be powerful and capable because it can affect your performance in the long run. Unfortunately, the FinCompose trading platform offerings leave a lot to be desired.
It boasts about offering an award-winning trading platform that is available for desktop, and mobile and there is also a web version. But, when you explore the FinCompose trading platform, you will find it severely lacking in functionality and features. It is nowhere close to the cutting-edge solution advertised and is just a basic and rudimentary platform that does not have much to offer. In contrast, market-leading platforms like the MT4 and the MT5 offer a horde of features and tools that can be immensely useful during your trading journey.
Trading conditions
The trading conditions that are offered on the FinCompose trading platform are also very important because they will impact your bottom line in the long run. If they are not competitive enough, you are likely to incur losses. The problem begins when you check the minimum deposit required because it is a whopping 5000 EUR for the most basic account.
This is just too high because nowadays brokers are not asking for minimum deposits at all, or even if they do, it is not higher than 200 or 250 EUR. Next, the payment methods that are advertised on the FinCompose website are also not available, as you can only use credit and debit cards and nothing else.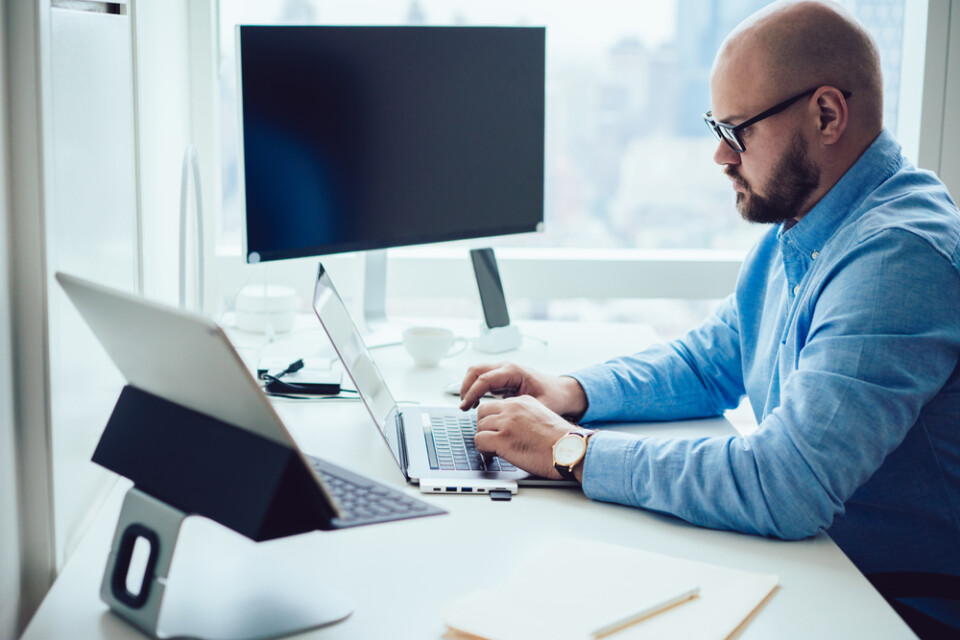 Is FinCompose a scam or genuine?
All signs point to the FinCompose scam because you do not really know who you are dealing with and a genuine broker would always be upfront about its regulation.
Conclusion
Thanks to this FinCompose review, you can learn the tactics that scam brokers use and avoid opening an account to keep yourself safe.
FinCompose Review
Summary
Here you can go through our detailed FinCompose review and learn whether or not FinCompose is a legitimate or scam broker for online trading. Moreover, our fincompose.com review will also help you learn what you can expect from the FinCompose broker if you decide to sign up.