FBS Review
One of the most daunting tasks that every online trader has to face is finding a well-rounded and appropriate broker to facilitate them during their journey. It is not surprising that every platform you check out will claim to fit these requirements, but it is unlikely that they can do so. It is because the one-size-fits-all approach does not apply here, with everyone having different expectations and preferences. You have to know the ins and outs of a broker before you can take any steps and this FBS review will help you in doing so.
Founded in 2009, FBS is a global broker that has now spread its operations to more than 150 countries in the world. It is a forex and CFD platform that has managed to gain the trust of traders because of its offerings, as it promises a stable trading environment. Nonetheless, you have to check the ins and outs of the broker before you decide to move forward with it or discard it. Thanks to this FBS review, you can do it quickly and without missing out on any essential information.
Regulation and security
When you are checking out the ins and outs of an online broker, you should always start with its regulation. This will tell you if you can trust the platform, or not because it will minimize the potential of scams, malpractice, and fraud. The FBS broker has existed in the market for over a decade and is regulated by multiple entities, which makes it a safe and secure option for everyone.
First off, you will find that the FBS broker is regulated by the Cyprus Securities and Exchange Commission (CySEC), the Australian Securities and Investment Commission (ASIC), the International Financial Services Commission (IFSC) in Belize and the Financial Sector Conduct Authority (FSCA) in South Africa. This means that the broker is compliant with regulatory requirements, which include segregation of client deposits and negative balance protection.
Furthermore, its regulation with CySEC means that the FBS broker is also a member of the Investor Compensation Fund (ICF), which means traders will be compensated in case the broker goes bankrupt.
Range of assets
You cannot check the ins and outs of a broker and not look at the range of assets that it offers for trading. This varies quite a lot and it can have a direct impact on the potential profits you can generate in the long run and the risks you will take. Some might find the range of assets on the FBS trading platform limited, but you will notice that they do not just cover various markets, but are also the most liquid options to be found.
There are plenty of forex currency pairs that the FBS trading platform offers, including major, minor, and even exotic currency pairs. There are also CFDs available for energies, metals, and indices. Futures are not available, or cryptocurrencies, but the options are good for creating a diversified portfolio.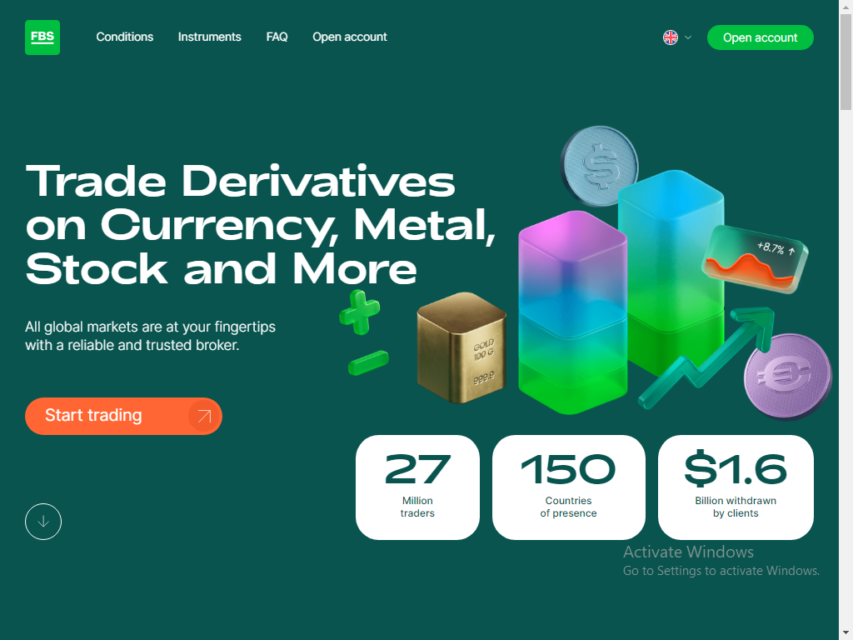 Trading platform
Another crucial aspect of a broker that deserves your attention is the trading platform that you have to use for trade execution. There can be no trading without it, so it is understood that it is an extremely important offering. The FBS trading platform also needs to be checked and you will be pleased to see that they have stuck to the market leader i.e. the MT4 and also the newer MT5. The MetaTrader platforms are considered the best ones in the market for all your trading needs.
You can choose from the desktop version, web-based solutions, and the mobile apps of the MT4 and MT5 trading platforms. In addition, there is also a proprietary FBS trading platform called the FBS Trader, which is a social trading solution that can be extremely useful for beginners.
Customer support
Customer support can make or break your experience, so the FBS broker has not compromised in this aspect. You will find that 24/7 customer support is available through email, international phone numbers, and also live chat. They are quick to respond and also give relevant answers.
Is FBS a scam or legit?
No, there is no FBS scam because the broker is regulated by some of the top regulatory bodies in the world and is compliant with all regulations and security protocols.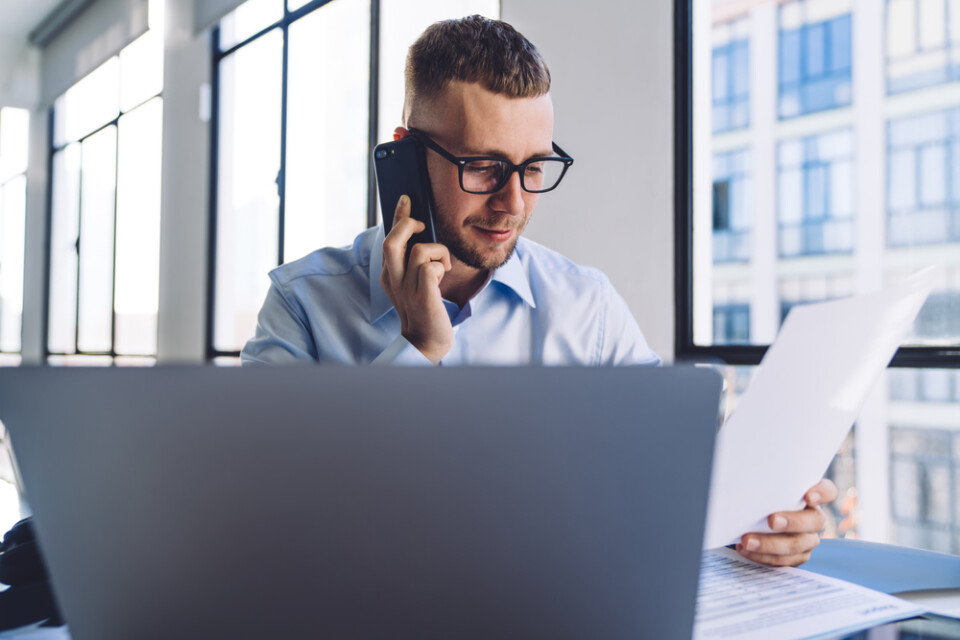 Closing Thoughts
At the end of this FBS review, it is clear that you are dealing with a well-reputed and reliable broker that can fulfill your needs the right way.
FBS Review
Summary
Here you can go through our detailed FBS review and learn whether or not FBS is a legitimate or scam broker for online trading. Moreover, our fbs.com review will also help you learn what you can expect from the FBS broker if you decide to sign up.