Exness Review
With technology and the internet, accessing the financial markets has become a breeze. Today, you only need an account with an online broker to start trading in these markets and tap into the opportunities to make returns. But, you should remember that it does not mean you can choose any platform because their services and offerings can vary. Most importantly, not all brokers are legitimate and this also makes a massive difference. Of course, you want a trustworthy and legit platform and this Exness review can provide you with an option.
Having its headquarters in Cyprus, Exness is a leading forex broker that was founded in 2008 and has built a strong reputation in the industry. But, this does not mean that you should sign up based on its reputation and experience alone. You need to ensure that its offerings are in line with your preferences and this you can do with the help of this Exness review.
Regulation and security
Before you look at any offerings of the broker or check its services, you should focus on its regulation. If the platform is unregulated, you should not proceed because it leaves you vulnerable to scams and malpractice. With a regulated one, you can get a secure trading environment and not have to constantly worry about being defrauded. The good news is that the Exness broker belongs to this category and it is under the oversight of eight regulated entities.
Since it is headquartered in Cyprus, it is regulated by the Cyprus Securities and Exchange Commission (CySEC). Apart from that, the Exness broker is also regulated in other regions, like the Financial Conduct Authority (FCA) in the UK, the Capital Markets Authority in Kenya, the Financial Services Authority (FSA) in Seychelles, the Financial Services Commission (FSC) in the British Virgin Islands, the Financial Sector Conduct Authority (FSCA) in South Africa and the Central Bank of Curacao and Sint Maarten.
You can get negative balance protection, clients funds are kept segregated from corporate ones and a compensation fund is also applicable, which creates a safe trading environment.
Range of assets
The assets you trade will determine the risks you will take and the returns you can generate in the long run, so it is best to take a look at the ones offered by the broker. The choices can vary and the Exness trading platform has put together an excellent combination of assets for its clients. The asset choices are appealing because they are great for forex traders as well as non-forex traders and the availability of liquid instruments allows people to create a well-balanced and diversified portfolio.
There are 97 forex currency pairs available on the Exness trading platform and these are complemented by 34 crypto pairs. Equity traders are also given access to 98 choices, while the asset selection also includes 10 indices and 13 commodities.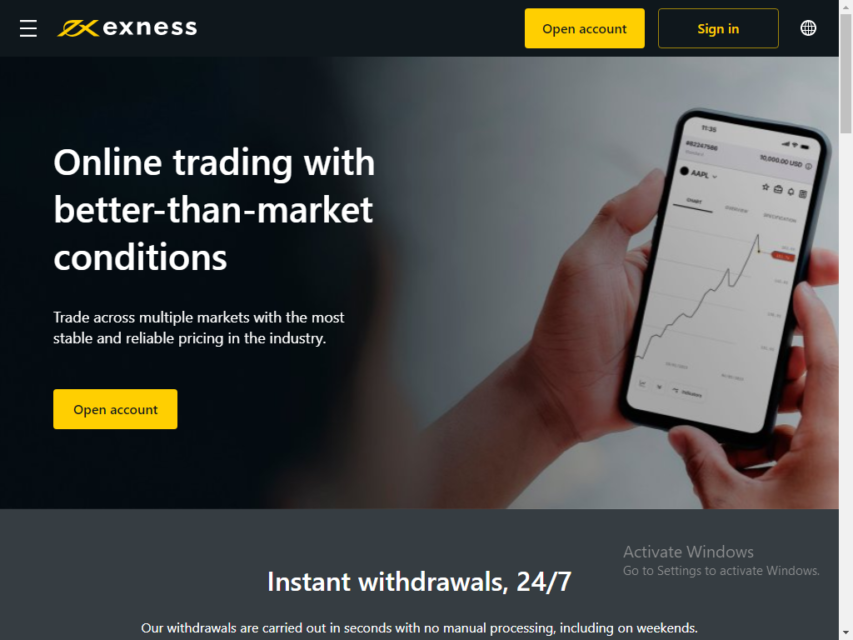 Trading platform
The kind of trading platform provided to you is also relevant because you have to use the software for your trading activities. The Exness trading platform is user-friendly, lightweight and is web-based. The proprietary Exness Trading Terminal is not the only option, as there is a mobile alternative for Android and iOS devices available in the form of Exness Trade App. They are only available for MT5 trading accounts and can be used for manual trading strategies, but have been equipped with various tools and indicators.
Apart from the proprietary Exness trading platform, you also have the option of using the market-renowned MT4 and MT5 trading solutions. The MT4 supports algorithmic trading and both of them boast copy trading services, custom indicators, add-ons, and EAs.
Customer support
Multilingual 24/5 customer support is provided by the Exness broker to its clients in order to cater to them from every jurisdiction. There is also 24/5 customer support available, but only in English, Chinese, and Thai. Live chat is the most convenient option, but there is also phone support for urgent queries. You can also get answers to common questions from the Help Center.
Is Exness a scam or legit?
As it has a spotless regulatory record, there are no indications of Exness scam and it has been operating for over a decade without any issues.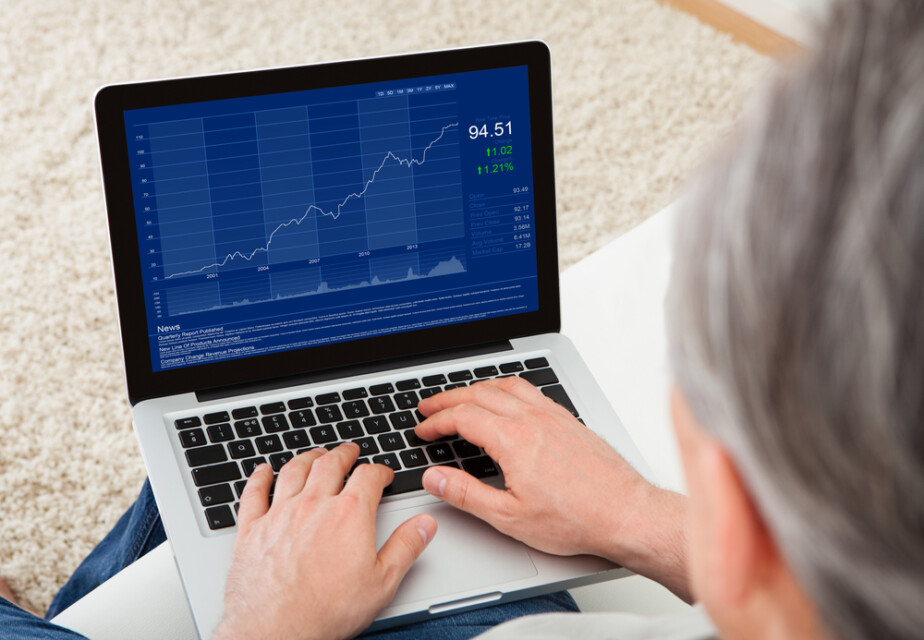 Conclusion
After you have gone through this Exness review, you can conclude that it is a trustworthy and comprehensive broker that can provide you with everything you are looking for.
Exness Review
Summary
Here you can go through our detailed Exness review and learn whether or not Exness is a legitimate or scam broker for online trading. Moreover, our exness.com review will also help you learn what you can expect from the Exness broker if you decide to sign up.