EuroCryptoFX Review
There was a time when distinguishing between genuine and fraudulent brokers was not that complicated. The latter had major design flaws in their website and the content was also not up to the mark, which made it easy to identify them. But, times have changed, as scammers have gotten smarter and are now capable of presenting sophisticated and highly convincing offerings that end up tricking people. Read this EuroCryptoFX review to learn about one such broker that has created an attractive front.
Presented as one of the best trading platforms in the trading industry, the EuroCryptoFX broker claims to be regulated and is offering access to a horde of instruments, including forex pairs, indices, stocks, precious metals, energy and soft commodities, and cryptocurrencies. But, as convincing as the story may be, it is still false. How can you figure it out? This EuroCryptoFX review highlights just what you need to look for to make the right decision.
Regulation
There is nothing that can be more important than the regulatory status of an online broker because it can end up saving you from complete and utter disaster. It should be noted that an unregulated broker has higher chances of being a scam than a regulated one. This is because the former does not adhere to any standards, or rules and has no accountability, while the opposite applies to the latter. As mentioned earlier, the EuroCryptoFX broker claims to be offering regulated trading services.
But, the question is where? When you go through the EuroCryptoFX website, you are not going to find any information available. There is no corporate background given or company name. In fact, there is no corporate address either, which means you do not know where the broker is based, so you cannot check its regulation on your own. There are no other details like the license number given on the website for you to verify its status.
To make matters worse, it turns out that the Italian regulatory body i.e. CONSOB has actually issued a warning about EuroCryptoFX because the broker is illegally operating in the country. It has not obtained a license but is targeting traders in Italy and this has resulted in the warning. No genuine broker would ever make such a mistake because it would be disastrous for their reputation. The fact that this one is doing so only shows that it is up to no good.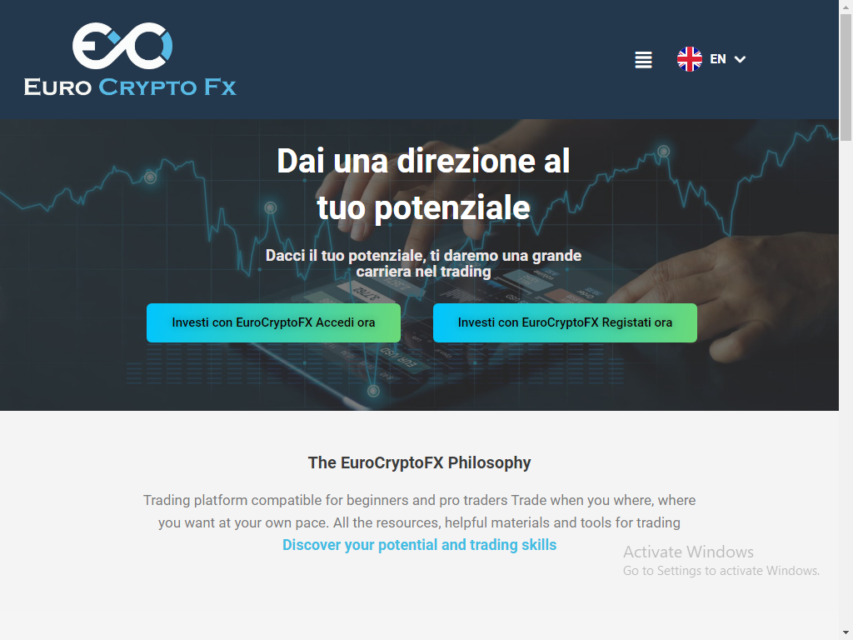 Trading platform
One of the most vital offerings of every online broker is the trading platform, which is the software needed for connecting to the financial markets and executing trades. The EuroCryptoFX trading platform offerings are advertised as the market-leading MT4 and the MT5. These are considered two of the most sophisticated and powerful platforms that exist today and every broker worth their salt offers these options to its clients.
Unfortunately, when you try to access the EuroCryptoFX trading platform, you are going to be surprised to find that there is no functional software given. It appears to be nothing more than a false promise because there does not seem to be any trading software available at all. Does that sound like a legit broker? Of course not because it does not offer the primary feature needed for trading.
Trading conditions
You have to take a look at the trading conditions of an online broker because this can also help you figure out if the platform is a good one, or looking to exploit you. The trading conditions offered on the EuroCryptoFX trading platform are not good enough to convince you of its authenticity. The minimum deposit starts at $500, which is twice the standard amount.
As far as spreads are concerned, the EuroCryptoFX broker claims to offer tight spreads, but there are no numbers given to back this up. Similarly, it does not provide any information about the maximum leverage offered. This lack of transparency shows that it does not have good intentions.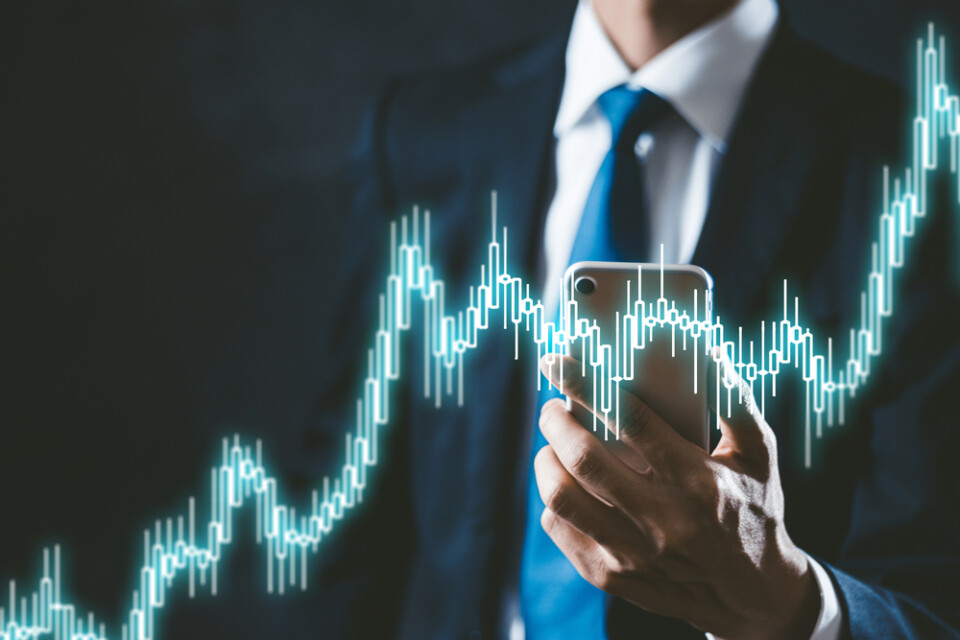 Is EuroCryptoFX a scam or genuine?
A warning from a regulatory authority is all the confirmation needed to conclude that there is EuroCryptoFX scam and the broker is not genuine.
Ending Thoughts
This EuroCryptoFX review shows how you can distinguish this scam broker from the other genuine ones that exist in the market.
EuroCryptoFX Review
Summary
Here you can go through our detailed EuroCryptoFX review and learn whether or not EuroCryptoFX is a legitimate or scam broker for online trading. Moreover, our eurocryptofx.net review will also help you learn what you can expect from the EuroCryptoFX broker if you decide to sign up.