eToro Review
Online brokers are the key to unlocking the doors of the financial markets and there are a plethora of them to be found nowadays. Traders are free to choose from newer companies to older ones, depending on their preference. But, you cannot just pick one out of a hat. It is essential that you check the offerings to ensure the platform can meet your requirements and fulfill your trading needs. Not every broker can do so and unless you want to waste time signing up on different platforms, it is best to do your research beforehand. This eToro review is one way you can go about it.
Established in 2007, eToro is one of the leading social trading brokers that is catering to 17 million users all over the world. It had its headquarters in Israel but offers services in a number of other jurisdictions. While it claims to offer a comprehensive trading solution, you need to check yourself if it is truly as beneficial as it promises. How can you do that? The eToro review below can come to be quite useful in this scenario.
Regulation and security
There is nothing more important about a broker than its regulation and security. After all, when you choose a regulated broker for your trading journey, you know you will get a secure trading environment that allows you to focus on your trading, and the risk of fraud and scams is also minimized. The eToro broker is also a regulated broker and you will find that there are four entities responsible for its oversight.
These include the Financial Conduct Authority (FCA) in the UK, the Cyprus Securities and Exchange Commission (CySEC), the Financial Services Authority (FSA) in Seychelles, and the Australian Securities and Investment Commission (ASIC). It should be noted that eToro also has a US subsidiary that has different offerings. As far as security is concerned, the eToro broker offers negative balance protection and segregates client deposits.
Range of assets
There is a huge range of trading assets that can be found in the financial markets and you need to take a look at the options before opening an account. This will ensure that you will be able to access the assets you want to trade. The overall asset selection that you will come across on the eToro trading platform is truly excellent because it covers various market sectors, thereby ensuring that all traders are able to find suitable assets.
You will have 49 currency pairs to choose from, but the eToro trading platform truly shines for the 93 cryptocurrencies it offers. There are also 31 commodity CFDs, more than 2,000 equity CFDs, 13 index CFDs, and about 258 ETFs. Both equity and crypto traders will find the choices quite impressive, but the forex currency pairs may be a bit lacking.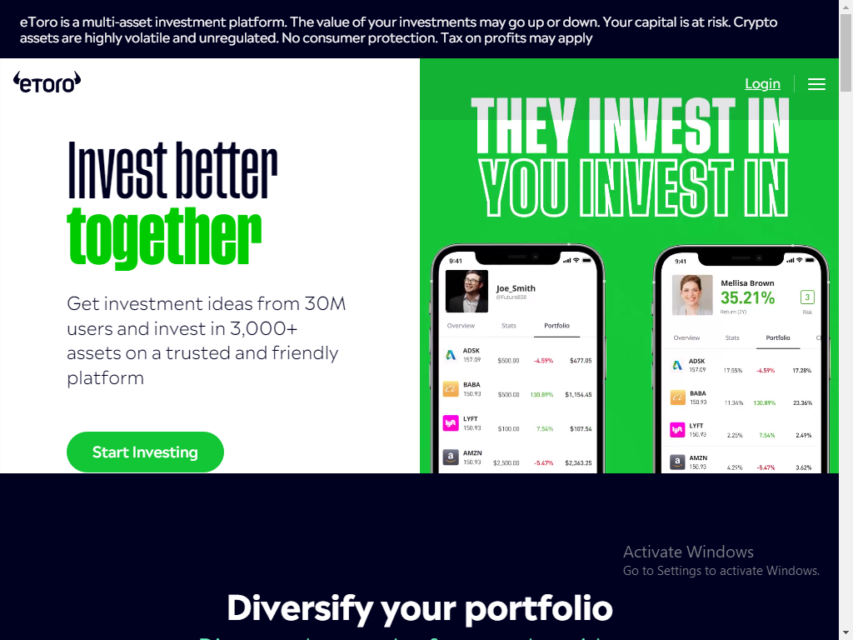 Trading platform
The trading platform of a broker is its most notable feature and the eToro trading platform has been talked about a lot. It has come up with a proprietary platform for its clients and it has become renowned for its clean user interface. In addition, it also boasts social trading tools named CopyPortfolios and CopyTrader which have become quite popular.
The eToro trading platform is web-based and while it supports social trading, it does not offer API and algorithmic trading, which might be a tad disappointing for some traders. But, it does give manual traders access to ProCharts for analyzing the markets.
Customer support
When it comes to customer support, the eToro broker provides 24/5 assistance, but only existing users can take advantage of the live chat option. If you are a visitor and have a query, then you will have to open a support ticket on the website. Those using its services via the Australian subsidiary will be able to access phone and email support as well. There is also a Help Center that tries to answer most questions.
Is eToro scam or legit?
The regulated nature automatically eliminates the possibility of eToro scam and establishes it as a legitimate broker, as does its clean record over the years.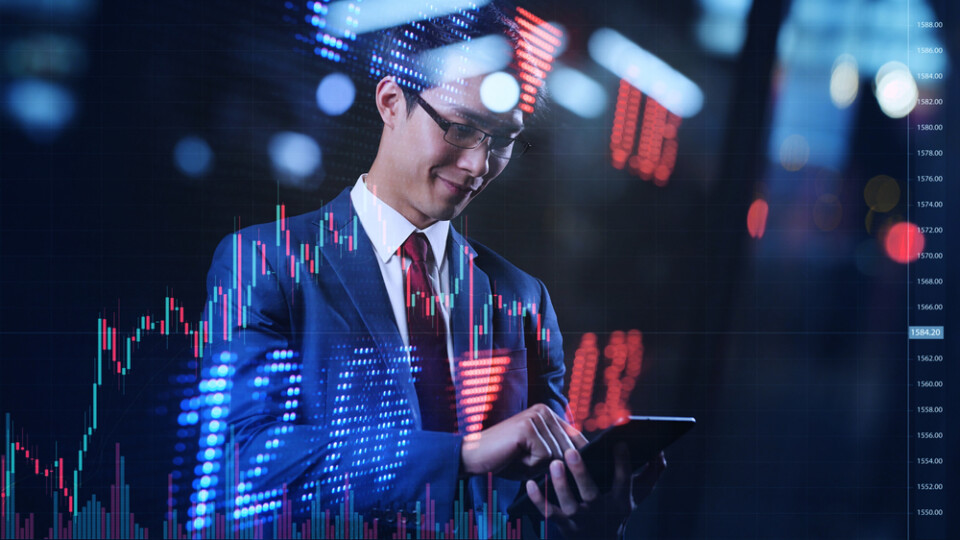 Closing Thoughts
Other than the details mentioned in this eToro review, you will find that the broker also has competitive fees and gives its clients a demo account with no time limit.
eToro Review
Summary
Here you can go through our detailed eToro review and learn whether or not eToro is a legitimate or scam broker for online trading. Moreover, our etoro.com review will also help you learn what you can expect from the eToro broker if you decide to sign up.