IeasyMarkets Review
Everyone wants to make profits in the financial markets and achieve trading success, but it is not that easy to accomplish. You need knowledge, skills, and luck, but you also need a good online broker. They are the ones who provide you access to the markets you want, the trading software, and also the tools that can play a key role in your success. Sure, there are a plethora of brokers, but not all will give you the same offerings. Therefore, you need to look into a platform before opening an account and this easyMarkets review is aimed at this purpose.
Launched in 2001, easyMarkets is a forex and CFD broker that began its operations from Limassol, Cyprus, but has now spread to other countries as well. It has expanded its offerings as well as its client base over the years and this will immediately catch your eye. Nonetheless, you still need to ensure it can give you the kind of experience you want because your needs can differ from others. If you are wondering so, you can check out this easyMarkets review.
Regulation and security
Opting for a regulated broker should always be your goal because it can automatically minimize the risk of malpractice and fraud. In addition, it allows you to focus on your trading activities and not constantly worry about being vulnerable to cyberattacks. If you check the regulatory status of the easyMarkets broker, you will discover that it is regulated in not one, but several jurisdictions. Since it is based in Cyprus, it is obviously authorized by the Cyprus Securities and Exchange Commission (CySEC). This means it complies with the Markets in Instruments Financial Directive (MiFID) and it can offer its services in the European Economic Area (EEA).
Other than CySEC, the easyMarkets broker is also regulated by the Australian Securities and Investment Commission (ASIC), which allows it to offer its services in the Asia Pacific region. Apart from that, it is also regulated by the Financial Services Commission (FSC) in the offshore zone of Mauritius. In accordance with the regulatory standards, the broker offers negative balance protection.
Furthermore, the deposits on the easyMarkets trading platform are kept in segregated accounts and with top-tier banks for ensuring security. Its accounts are also audited regularly and it participates in the Investor Compensation Fund (ICF) as part of its CySEC regulation, thereby ensuring a safe trading environment.
Range of assets
To be able to make profits in the financial markets, you have to trade the right instruments, so it is a good idea to know what assets you have at your disposal. The choices will depend on the discretion of the broker you choose and the easyMarkets trading platform gives you access to a good selection. As a matter of fact, you will find that the range of assets is quite well-balanced because it includes liquid assets from various markets.
You can trade forex currency pairs on the easyMarkets trading platform and it also offers you CFDs on precious metals, commodities, shares, indices, and even a good number of cryptocurrencies. This allows traders to dip their toes into several markets via a single account.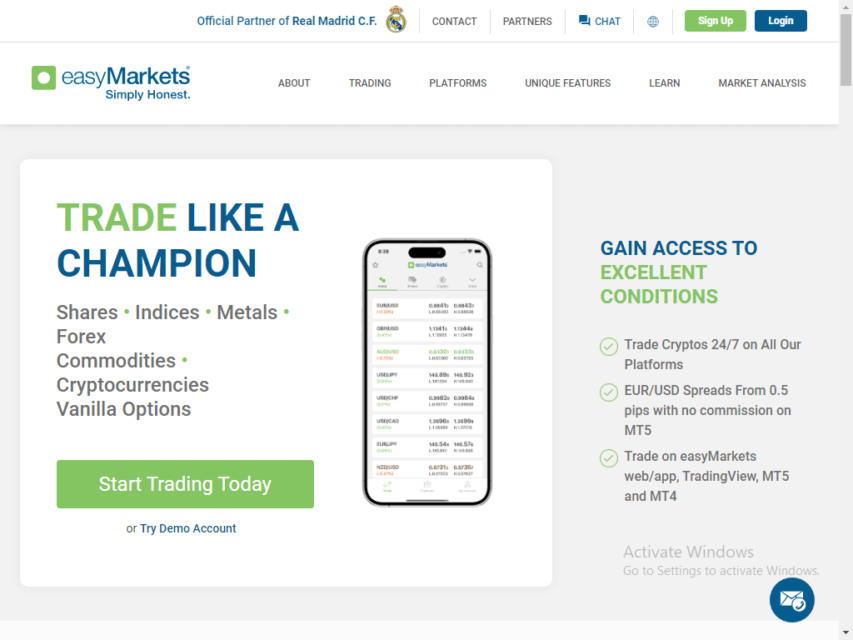 Trading platform
One of the key factors that determine your profitability is the trading platform because it gives you the technology and tools for trading. The easyMarkets trading platform offerings comprise of its proprietary and award-winning web-based platform, which is very intuitive and does not need any installation. It also boasts a comprehensive set of tools.
Apart from the web option, you will also have the option of downloading mobile trading apps for iOS and Android if you want to trade on the go.
Customer support
The relevant and quick customer support offered by the easyMarkets broker is another advantage, as it is available 24/5 and you can access it through multiple channels, including phone, email, and live chat.
Is easyMarkets a scam or genuine?
There is no hint of easyMarkets scam at all because it has been operating for about two decades now and its regulatory record remains clean and impressive. It is a genuine platform that has earned plenty of awards for its impeccable services.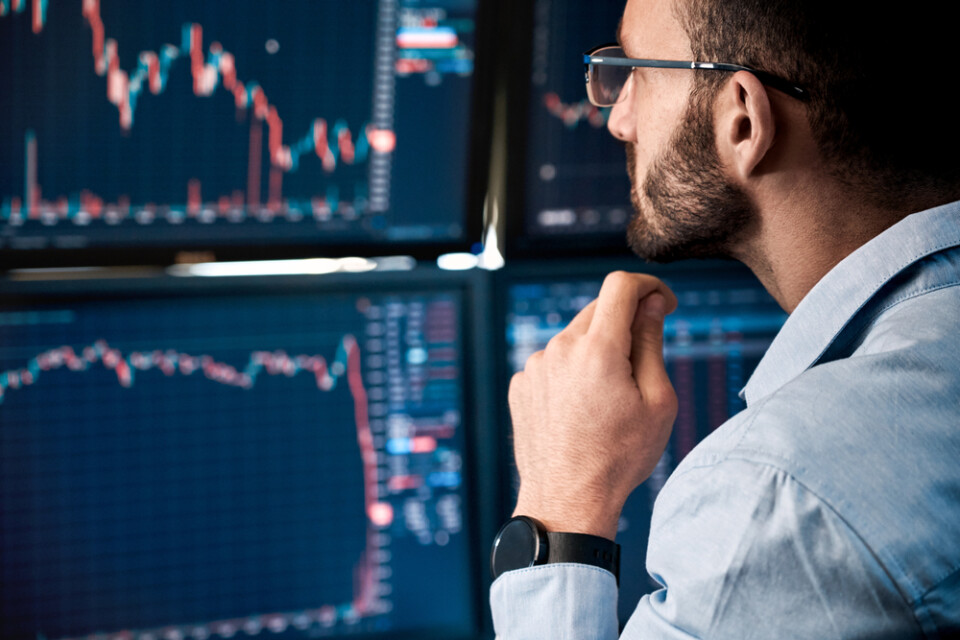 The Verdict
After you are done with this easyMarkets review, you will have no trouble deciding that this platform can be your go-to option to achieve trading success.
easyMarkets Review
Summary
Here you can go through our detailed easyMarkets review and learn whether or not easyMarkets is a legitimate or scam broker for online trading. Moreover, our easymarkets.com review will also help you learn what you can expect from the easyMarkets broker if you decide to sign up.