CryptoAltum Review
I believe that the reason you are here is because you are tired of your current occupation, and are desperate to find a different one. If you are eager to make money at a fast rate and continue making it, then you have to know that it is not a simple task. Although online trading is capable of offering that, it doesn't mean that it is for everyone. The industry is full of complications and difficulties, and not many, manage to make it through. In my CryptoAltum review, you will learn how you can be on the course to have a successful trading career.
If you are desperate to know how you can find success, then know that it requires determination and your complete input. If you're willing to do that, then you can continue reading my CryptoAltum review.
What Does CryptoAltum Want?
CryptoAltum is a highly reliable and secure brokerage, for those wanting to start a career with online trading. It offers even the most complicated services and tools available in the online trading market, in the most simplified manner. You wouldn't find yourself facing any problems or unanswered questions, as long as you are with CryptoAltum broker.
This broker is compliant with the KYC and AML policies, which goes to show how dedicated this firm is, to serving you with a highly professional trading environment. The broker even offers several trading instruments, so you don't have to go to other brokerages in order to trade with your desired assets. CryptoAltum trading firm can definitely smoothen your trading journey with the simplified services it can offer to your fresh trading career.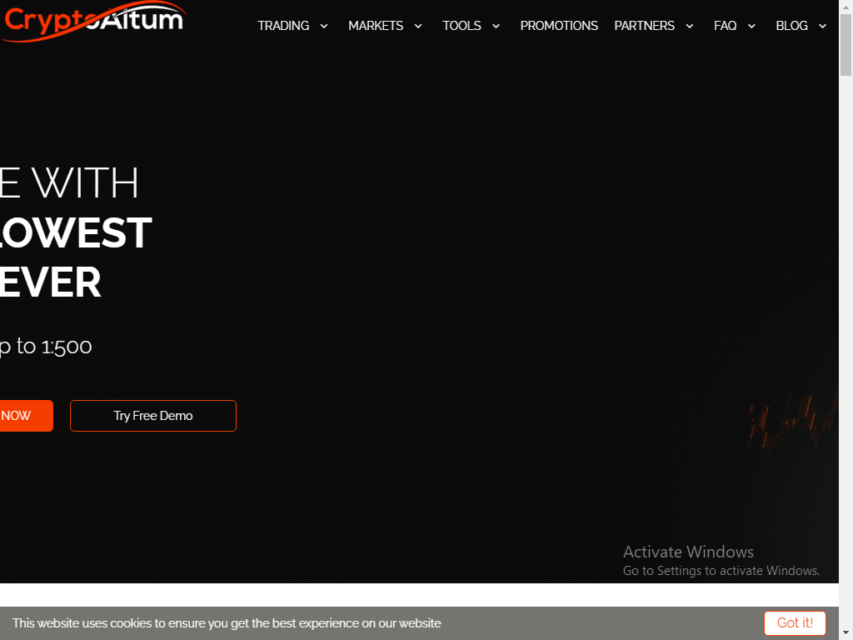 Two Real-Time Trading Accounts
There are several trading firms out there that are accustomed to offering a long list of trading accounts. With so many options, you would only get confused and end up losing control over your trading decisions.
On the other hand, CryptoAltum broker offers a couple of real-time trading accounts that include CryptoAltum ECN and CryptoAltum Standard. Through these accounts, you are able to trade with leverage that is up to 1:500. The minimum deposit requirement for these accounts is quite low and attractive, as they only require a minimum of $100 as the initial deposit.
If you feel that you need more knowledge and confidence about trading before you can make a real-time trading attempt, you can go for the demo account. You can get used to different trading markets and challenges in a test trading mode, using unreal funds. Once you have the confidence you need, it is time to enter real-time trades.
Increase Your Trading Jurisdiction
CryptoAltum trading firm encourages you to continue expanding your trading jurisdiction, which is made possible by increasing your trading portfolio. You will be surprised to learn that the majority of the trading firms stick to a single or a couple of trading instruments, because of their inexperience, and incompetence.
On the other hand, CryptoAltum broker lets you explore all major trading markets that include indices, commodities, forex, and cryptocurrencies. Like the majority of the new traders, you can start with cryptocurrency trading and then continue adding more assets from other markets, eventually increasing your portfolio.
You should keep in mind that the more assets you add to your portfolio, the more chances you have to generate more income from trades.
Deposits and Withdrawals
With CryptoAltum trading firm, you can add funds to your account using a crypto wallet. The crypto that you can use to add funds includes TUSD, LTC, BCH, USDT, BTC, and more. I must mention that this broker does not charge any depositing fee, so you can rest assured you are not getting charged.
You can use the same crypto wallets to withdraw funds but it may take up to 7 working days to process your request. Although there are pre-determined minimum withdrawal requirements for each crypto, there are no processing fees, when you request them.
If you have any questions about the trading firm that you want answered, feel free to get in touch with the support teams at CryptoAltum broker via email and chat support.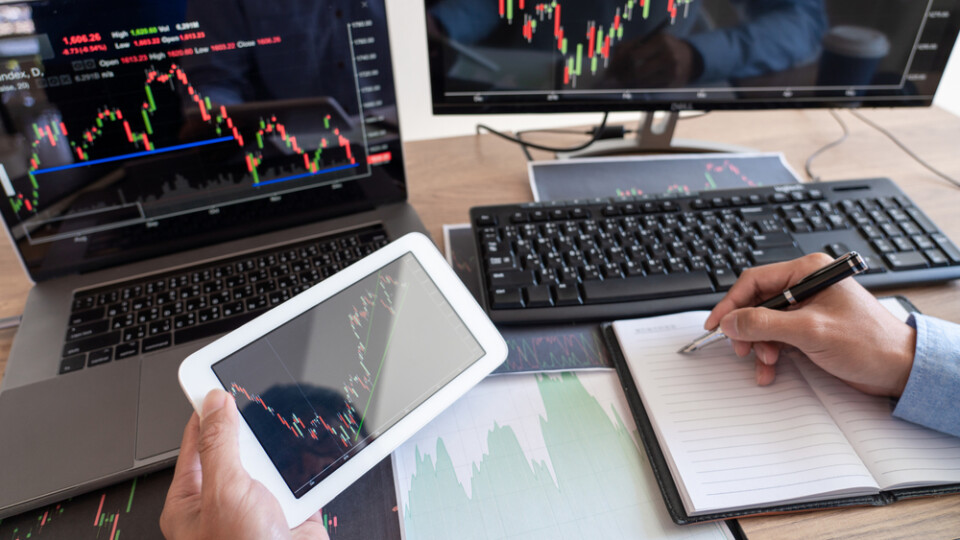 Is CryptoAltum Scam or Legit?
If you had any doubts about the legitimacy of CryptoAltum, then I'm sure they have all been cleared after you've read my CryptoAltum review. This firm has always operated as a compliant firm and does whatever it can to favor you as a trader through multiple trading accounts and ease of depositing funds.
Ending Thoughts
If you continue being with CryptoAltum, then I'm sure that your trading career will be filled with many learning experiences. You will continue gathering useful and critical knowledge about trades and how to maneuver trading markets. As your trading experience keeps growing, your trades would become empowered with knowledge and precise thinking. This way, you will be able to make your way to a trading career that sticks around for the long term.
CryptoAltum Review
Summary
Here you can go through our detailed CryptoAltum  review and learn whether or not CryptoAltum  is a legitimate or scam broker for online trading. Moreover, our cryptoaltum.com review will also help you learn what you can expect from the CryptoAltum broker if you decide to sign up.