CommSec Review
Online trading has become a global phenomenon and for good reason. The conveniences and benefits that you can enjoy while trading over the internet cannot be found in the traditional way of trading. But, you have to have a competent and professional broker to be able to take advantage of the perks of online trading and this is not easy to find. The horde of platforms that exist today also include some shady and scam ones, which means you have to be cautious. This is where you can use this CommSec review because it talks about an experienced and renowned broker in the market.
Founded in 1995, the CommSec broker is based in Australia and has earned a position for itself in the online trading industry because of its professionalism. It has become one of the leading trading services providers because it offers a vast range of opportunities. You can get insight into its offerings with the help of this CommSec review.
Regulation and security
Everyone wants a reputable online broker, but what makes it reputable? Yes, it has to have good offerings in terms of instruments and platforms and even trading conditions. But, there is one feature that should take priority and that is the broker's regulation. The regulatory status of a broker shows just how secure and reliable it is and if it is vulnerable to fraud and malpractice. The CommSec broker has its headquarters located in Australia, so it is regulated by the Australian Securities and Investment Commission (ASIC).
This ensures that you do not have to worry about security and safety when you opt for the CommSec broker because it is compliant with the highest standards and regulations. It has kept up with all modern safety regulations and has also taken steps to keep all client deposits segregated from corporate funds. This is aimed at reducing the possibility of discrepancies, or misappropriation of any kind. You can have complete peace of mind when you are using the services of the broker.
Range of assets
Your goal is to make profits in the financial markets and a great deal of this will depend on the instruments you trade. There are a plethora of instruments that can be traded in the financial markets, but every broker gives you access to different options. The range of assets that you will find at your disposal on the CommSec trading platform will catch your eye because they include some unique offerings.
There are ETFs, shares, cash, options, fixed-income securities, international funds, and equities. The unique addition you will find on the CommSec trading platform is that of investment programs that can be quite appealing, particularly where beginners are concerned. You can get access to some of the biggest financial markets on the platform and can create a well-balanced and diverse trading portfolio as per your preference.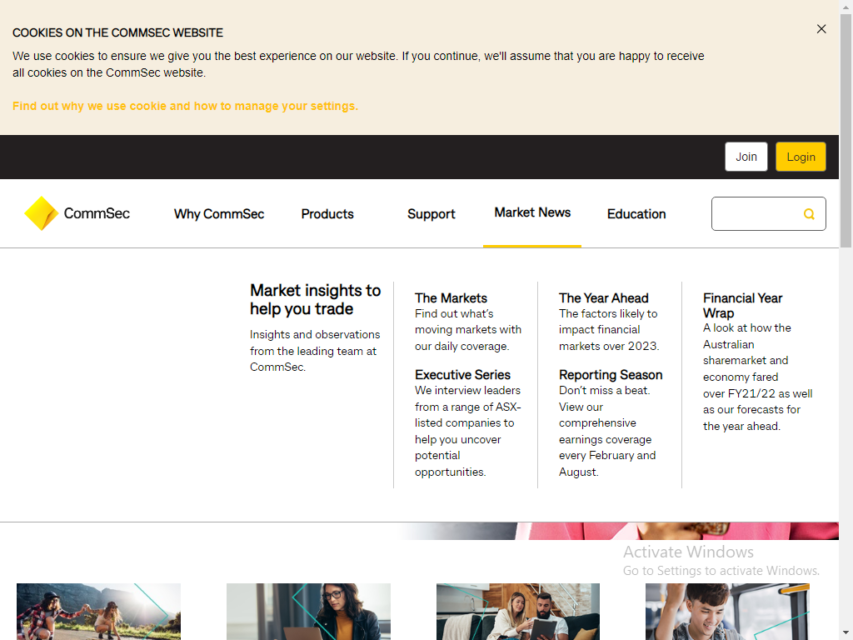 Trading platform
In order to execute trades in the financial markets, you require a trading platform and the online broker you choose is responsible for providing it. Therefore, the platform you use will depend on the broker you sign up with. A look at the CommSec trading platform options shows that it has developed its own powerful trading software for its clients.
You will not find any cause for complaint where the trading platform is concerned because it boasts state-of-the-art technology and sophisticated trading tools, all of which come with a strong layer of security. The user-friendly interface also ensures that you are able to navigate the platform without any hassle.
Customer support
Never forget to consider the importance of support and assistance because it can make a great difference in the quality of your experience. The CommSec broker does not disappoint in terms of customer support, as it shows it is truly supportive of its clients. You can use email, phone, or the live chat option to get in touch with its team 24/5 and they are very responsive and clear.
Is CommSec a scam or genuine?
It is clear that you are dealing with a genuine broker and there is no CommSec scam because it has maintained a clean track record for more than two decades.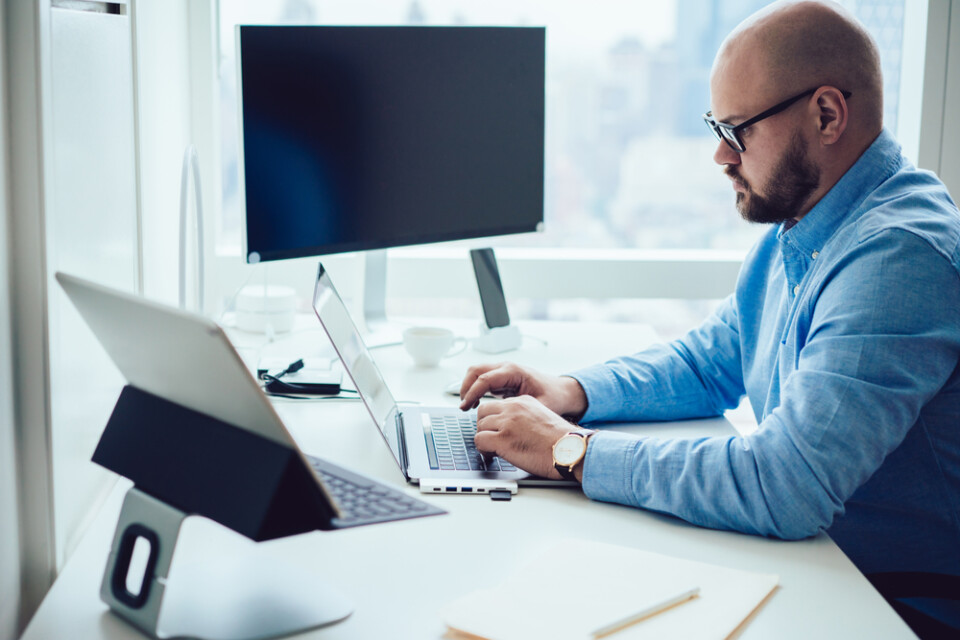 Final Word
With the help of this CommSec review, you will have be able to find a dependable and capable trading solution that can help you leverage the opportunities in the industry.
CommSec Review
Summary
Here you can go through our detailed CommSec review and learn whether or not CommSec is a legitimate or scam broker for online trading. Moreover, our commsec.com.au review will also help you learn what you can expect from the CommSec broker if you decide to sign up.