Coinbase Review 
When Bitcoin was first launched in 2009, no one could have imagined that it would spawn an entire market worth trillions. A decade later cryptocurrencies have become a force to be reckoned with and people are eager to trade in this market in order to enjoy high returns, thanks to the volatile nature of these digital currencies. The number of crypto brokers has also exploded to facilitate people and there are many options you will come across. But, this Coinbase review looks into one of the top ones that exist in the market today.
Launched in 2012, Coinbase is one of the most renowned crypto trading platforms that exist today and is based in the United States. Nonetheless, this does not mean that it will be able to cater to your needs because the offerings and services vary. Rather than signing up and realizing it does not offer what you need, it is better to check beforehand and save some time. You can do this with the help of the following Coinbase review.
Regulation and security
Anyone entering the financial markets is advised to always deal with a regulated broker because it can minimize the risk of scams and frauds. However, the rules are a bit different for the crypto sector because the market is currently unregulated. The problem with Coinbase is that it is not a regular broker and it does not classify as a financial company either. Therefore, the trading environment is somewhat disjointed.
The Coinbase broker is not regulated by the Commodity Futures Trading Commission (CFTC), or a member of the National Futures Association (NFA) like regular brokers. But, it is registered as a Money Services Business with FinCEN. It also has a license in every state of the US and it also has a subsidiary in the UK. It has an insurance policy for compensating its clients and complies with all global laws, but the Coinbase broker does not have the same regulatory oversight as a standard one.
In terms of security, it keeps 98% of its assets offline in cold storage and only 2% are kept online for the day-to-day trading needs. All accounts are also protected under 2-step verification and SSL security is also applicable.
Range of assets
One of the most important things you need to look into before signing up on a platform is the range of assets they have to offer. Bitcoin may have been the first crypto in the market, but it is no longer the only option available for trading. There are over 10,000 assets that can be traded and each has its own potential. In fact, there are even categories available now, such as meme tokens and stablecoins. As for the crypto options available on the Coinbase trading platform, there are about 93 of them you can find.
Some people might be disappointed with the options, but the Coinbase trading platform has made sure that it gives its clients access to the top assets in the market. You may not be able to find the latest projects because the platform lists assets after thorough research.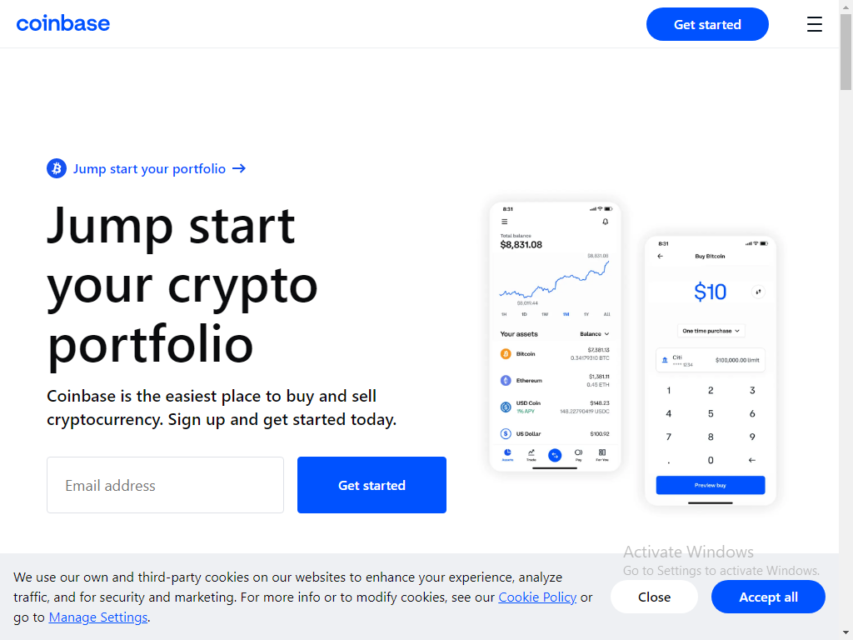 Trading platform
As your trading performance depends on the platform given to you, it is essential to know what kind you are provided. The Coinbase trading platform is a proprietary web-based one, which has a simple and user-friendly interface. It does not come with a lot of analytical tools, but it does make it incredibly easy for people to execute their trades. You can check your trade history and order book and there are also some technical indicators that come in handy.
Customer support
When it comes to customer support, the FAQ section is the primary option that the Coinbase broker offers and it is quite detailed. There is another layer of support you can find in the form of web form and you can also get account assistance through phone.
Is Coinbase a scam or legit?
Since the crypto market is riddled with scams, it is natural for people to wonder about Coinbase scams as well. But, it is one of the publicly-listed crypto platforms, which makes it a secure option.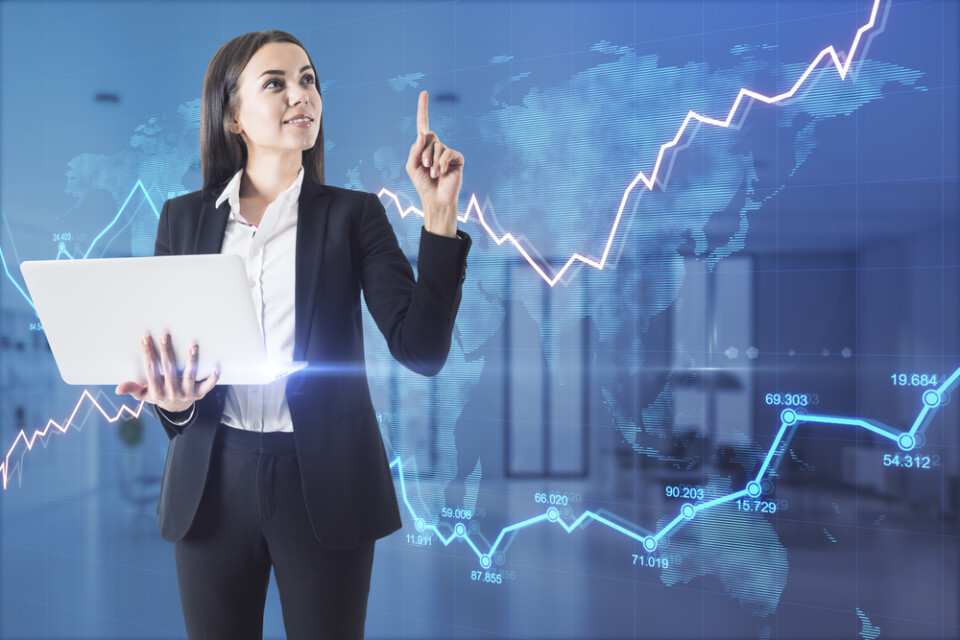 Final Thoughts
This Coinbase review makes it evident that it is a well-rounded crypto trading solution for those who want to try their luck in this market.
Coinbase Review
Summary
Here you can go through our detailed Coinbase review and learn whether or not Coinbase is a legitimate or scam broker for online trading. Moreover, our coinbase.com review will also help you learn what you can expect from the Coinbase broker if you decide to sign up.