CapitalBear Review
Finding an online broker does not seem like a big deal until you start looking for one and become overwhelmed by the sheer numbers. With new platforms being launched on a regular basis, it can be difficult to go through each one to figure out the best option for your needs. Moreover, if you were to believe any of these platforms, then all of them are the ultimate solution. Of course, this is not the case and you can easily see this in the following CapitalBear review.
As a matter of fact, things can be the complete opposite, as there are lots of fraudulent platforms that have also paved their way into the markets and they look just as good as genuine ones. You will witness the same in the case of CapitalBear which allows you to start trading with just $10 and gives you access to forex pairs, stocks, commodities, cryptocurrencies, precious metals, and ETFs. All of it sounds quite impressive, but this is all just a show. Read this CapitalBear review to find out the truth.
Regulation
If you want to learn the true nature of an online broker, the easiest solution is to check their regulatory status. If they have a license and are well-regulated, it indicates that they are truly committed to their cause, but a lack of regulation should be considered a warning sign because it means that you cannot be sure of their intentions. Therefore, you should check the regulation of the CapitalBear broker as well and this is where you see the first problem.
A look into the CapitalBear broker shows that it is registered in Saint Vincent and the Grenadines. This is an offshore jurisdiction and the local financial authorities do not license or oversee brokers of any kind. This means that the registration in SVG does not add any credibility to the broker because no one is monitoring their activities and they do not have a license. It also indicates that they do not comply with any policies, or standards of any kind, which means you will essentially be left unprotected.
Trading platform
How do you engage in online trading? This is where the online broker you sign up with comes in because they provide you the software, referred to as a trading platform for executing your trades. The platform also comes with tools and other features that can help during the trading process. Of course, every brokerage will offer a different platform. According to their website, the CapitalBear trading platform is a sleek one, but the reality is quite the opposite.
When you check out the CapitalBear trading platform, you are in for a surprise because it is a binary options trading platform. This means that you cannot use it for trading in other financial markets and this is a clear ruse. Most reputable brokers will offer an MT4, or MT5 trading platform to their clients, as this is recognized as the top one in the market.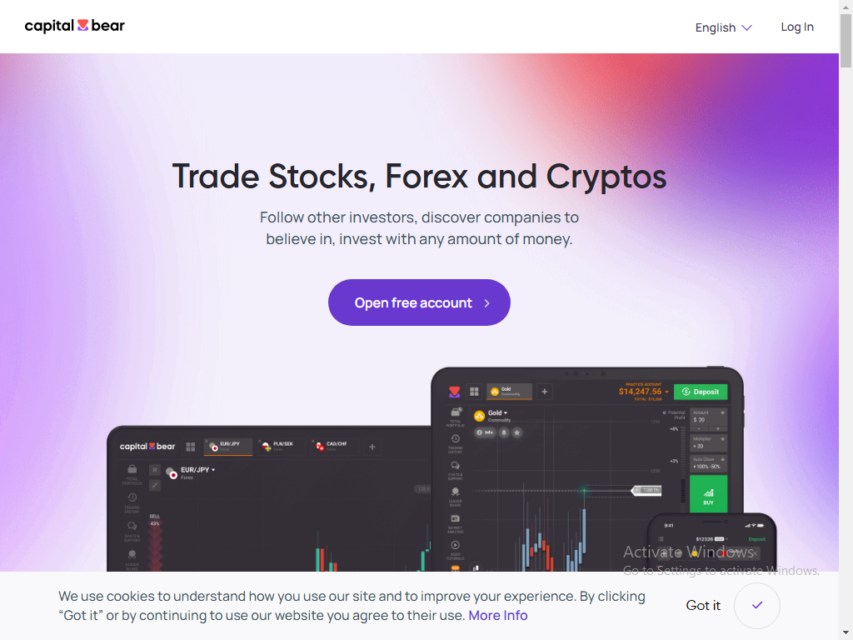 Trading conditions
Everyone wants to make a profit via online trading, but whether you can do so or not will depend on the trading conditions that the broker provides. This means you need to know the kind of spreads and leverage you will be given and any other fee you might be charged. As it turns out, there is no point in talking about trading conditions offered by the CapitalBear broker because it is not offering traditional trading services at all.
In fact, since the CapitalBear trading platform is designed for binary options trading, there is no point in signing up with the broker for traditional forex trading services. Most importantly, you should take note that binary options trading is also riddled with scams due to which it has been banned in most jurisdictions.
Is CapitalBear a scam or genuine?
The doubts about CapitalBear scam can easily be confirmed by the sole fact that it is registered in a jurisdiction notorious for being a scam haven.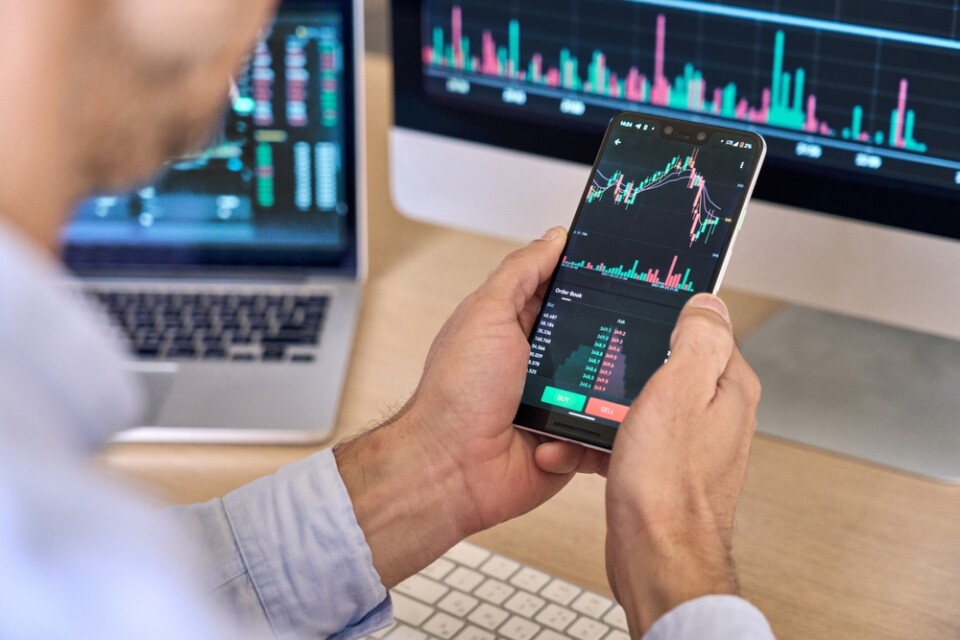 Final Word
Thanks to this CapitalBear review, you can come to the realization that the broker you are dealing with is just a ruse to lure you in under the guise of offering trading services, so you should avoid it altogether.
CapitalBear Review
Summary
Here you can go through our detailed CapitalBear review and learn whether or not CapitalBear is a legitimate or scam broker for online trading. Moreover, our capitalbear.com review will also help you learn what you can expect from the CapitalBear broker if you decide to sign up.