Braintrust Fx Review
In the world of online trading, choosing a broker is a critical decision and anyone thinking about venturing into this industry needs to make an informed choice. Unfortunately, not every platform in the market is the best option, despite their claims, or even despite their appearance. In fact, this is precisely how most scam brokers operate; they present a sleek and attractive front to hide the reality underneath, which means you can never be too careful. This Braintrust Fx review can give you an idea of the kind of risks you are dealing with.
If you are interested in trading forex and cryptocurrencies, you will be drawn towards Braintrust Fx because these are the instruments it offers on its platform. It has a minimum deposit requirement of just $200, but the most interesting part is that it claims to be guided by the laws of the United Kingdom. That sounds like quite the package until you read this Braintrust Fx review.
Regulation
When you are looking at the various brokers offering their services in the financial markets, you need to follow the golden rule of thumb; take everything with a grain of salt. This means that you should not believe everything you read and always do your own confirmation. It can save you from disastrous consequences. The same applies to the Braintrust Fx broker, which gives a good impression at first glance.
After all, the fact that it follows the laws of the UK will impress anyone, given that the region is known to be one of the strictest ones out there. But, for a broker to operate in the UK, they need to have a license from the country's regulatory body. This is the Financial Conduct Authority (FCA) and when you check its online registration for the Braintrust Fx broker, you will turn up empty.
This is a big surprise because it means that Braintrust Fx cannot operate in the UK legally. Another problem that you will come across is that Braintrust Fx also claims to be regulated by the Financial Services Authority (FSA). There are multiple authorities using this name in various countries, but the Braintrust Fx broker does not clarify which one it is talking about. Suffice it to say, it is clearly unregulated and such platforms cannot be trusted.
Trading platform
One of the key features that are vital to an online broker's services is the trading platform, which is the software they provide for executing your trades. However, the Braintrust Fx trading platform can barely be called a platform because it does not really have anything to offer. You will have access to oversimplified web-based software that can hardly be used for trading activities.
Using software like the Braintrust Fx trading platform is just a waste of time because all you can use them for is placing orders. There are no advanced tools or features that you would usually get in market-leading platforms like the MT4, or the MT5.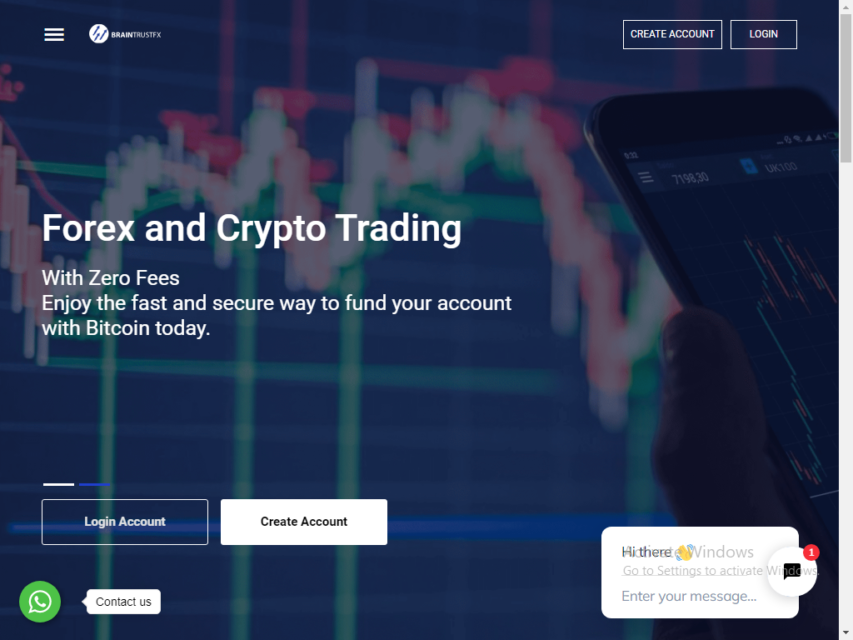 Trading conditions
Looking at the trading conditions of an online broker is a sensible move because you need to know what you can expect during the course of trading and these conditions are also linked to your bottom line. The conditions that you will find on the Braintrust Fx trading platform are enough to alert you to the issues you are likely to face. First off, there is no mention of the spreads you will be provided, which is fishy in itself because legitimate brokers are usually upfront and transparent about it.
Another problem is that the Braintrust Fx broker claims to offer unlimited leverage, which is extremely risky and not permitted in many jurisdictions. Plus, you will also find that cryptocurrencies are the only payment method supported on the platform, which does not come with the option of chargeback.
Is Braintrust Fx a scam or genuine?
All signs point to the Braintrust Fx scam because it has all the issues that are common in such platforms. It is unregulated, supports only crypto deposits, and lacks a decent platform and competitive trading conditions.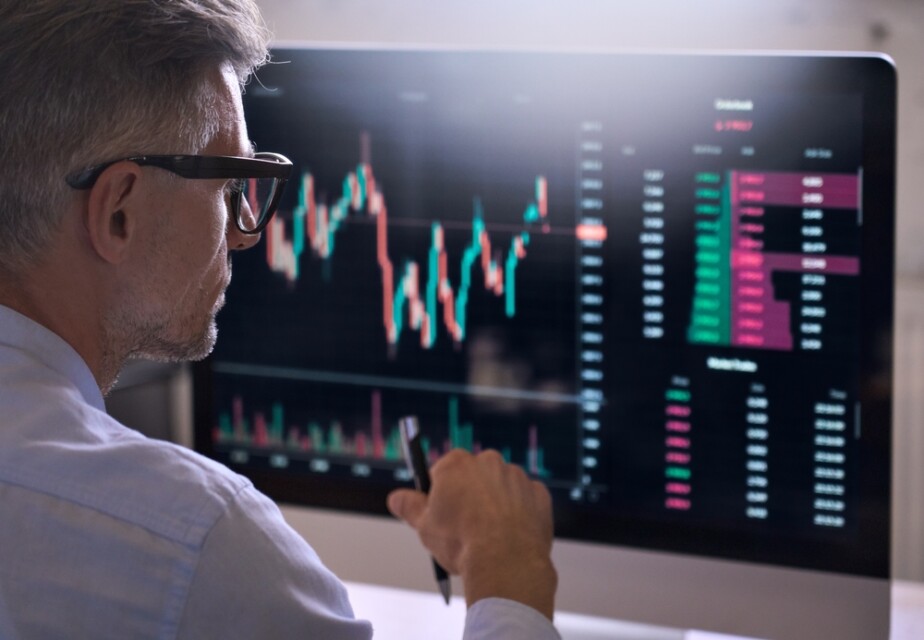 Ending Thoughts
After reading this Braintrust Fx review, you can see that the broker is not genuine and it is better to seek a different one.
Braintrust Fx Review
Summary
Here you can go through our detailed Braintrust Fx review and learn whether or not Braintrust Fx is a legitimate or scam broker for online trading. Moreover, our braintrustfx.net review will also help you learn what you can expect from the Braintrust Fx broker if you decide to sign up.