Blueberry Markets Review
Every trader wants to have a good relationship with their broker because they have to use their services for their trading journey. One of the primary ingredients in the relationship is none other than trust. If you cannot trust the platform, then you cannot use their services for the long term. While most genuine brokers in the market make an effort to build trust with their clients, not all are able to accomplish this. If you are looking for a platform that can get the job done, you can check this Blueberry Markets review.
Founded in 2016, Blueberry Markets is a forex and CFD broker that has its headquarters in Sydney, Australia. The broker has been operating for several years and has developed a good reputation amongst traders and the overall industry. But, you have to know what makes it trustworthy before you take things forward. This Blueberry Markets review can give you the inside scoop.
Regulation and security
The biggest factor that can help build trust between an online broker and its clients is regulation. A company that has a license from a regulatory body can be trusted because its activities are monitored, it maintains certain standards, and is also compliant with rules and policies. This makes it capable of offering a safe and secure environment for trading. When it comes to the Blueberry Markets broker, you will find that it also falls in the regulated category.
Since it is based in Australia, it has gotten a license from the Australian Securities and Investment Commission (ASIC). This means that the Blueberry Markets broker adheres to good standards of conduct and is a secure platform. Apart from this regulation, you will also find that it is regulated by the Vanuatu Financial Services Commission (VFSC) as well, which is an offshore zone. Thanks to its regulatory status, the broker is able to offer negative balance protection to its clients.
Moreover, you can rest assured that it also practices account segregation, which means your deposits will be kept separate from corporate funds to avoid any discrepancies or misuse. There is also a professional indemnity insurance policy in place for protecting clients.
Range of assets
To be able to trust a broker, you also need to know what financial products they are offering for trading. Why? This is because you want to be able to make profits and the only way to do so is to have access to good trading instruments. Not all of them can generate solid returns, so you need a good combination and this is what the Blueberry Markets trading platform delivers. A look at the range of assets shows that it is quite vast and covers various market sectors.
There are more than 300 financial products available for trading on the Blueberry Markets trading platform, which includes forex currency pairs, metal and oil commodities, indices, US and Australian share CFDs as well as cryptocurrencies. This variety is very impressive as you will be able to trade some of the most popular instruments in one place.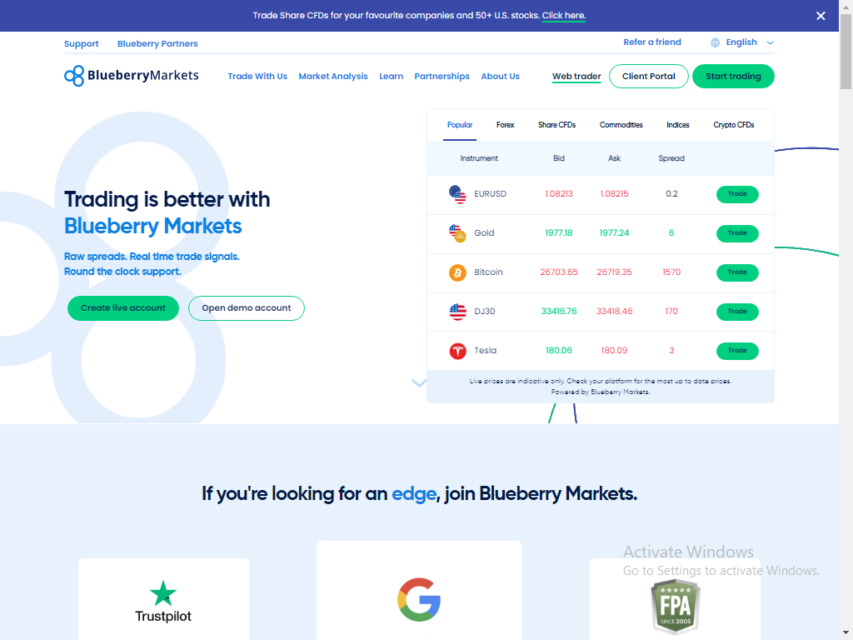 Trading platform
Another factor that can be used to determine if you can trust a broker or not is the trading platform they offer to you. Your experience is heavily dependent on this software, so you need to know which one you are provided. The Blueberry Markets trading platform offerings comprise the MT4 and the MT5 trading platforms, which are two of the top software in the market. They come with numerous features and tools that make them the perfect option for trade execution.
You can download the desktop client, use the web version of the MT4 or the MT5, or use the mobile apps, as all of them are provided at Blueberry Markets. No matter which option you go for, it is well-equipped with advanced tools and indicators to assist during trading.
Customer support
The Blueberry Markets broker also builds trust by offering 24/7 customer support, which is responsive and friendly. You can use the live chat feature on the website, send in an email, or give them a call at the phone numbers provided.
Is Blueberry Markets a scam or genuine?
There is no Blueberry Markets scam because it is fully regulated and its transparency shows that it is fully genuine.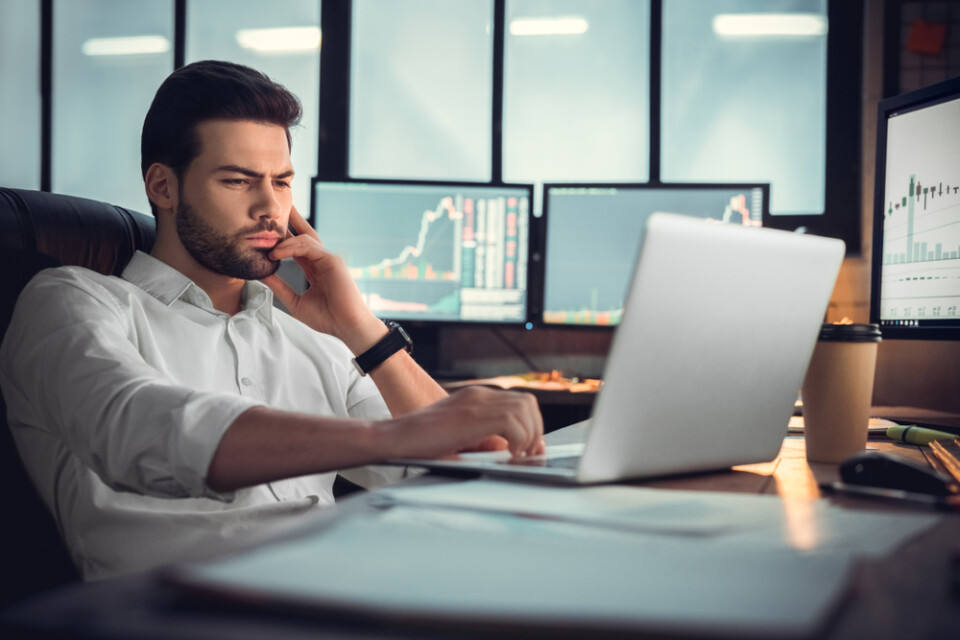 Conclusion
With this Blueberry Markets review, you can see how the broker makes an effort to build trust with its clients and you can rely on it for your trading journey.
Blueberry Markets Review
Summary
Here you can go through our detailed Blueberry Markets review and learn whether or not Blueberry Markets is a legitimate or scam broker for online trading. Moreover, our blueberrymarkets.com review will also help you learn what you can expect from the Blueberry Markets broker if you decide to sign up.