Blackwell Global Review
In the online trading world, new brokers are being established on a daily basis, which makes it quite a challenge for people to find authentic and professional ones for their needs. Every trader may have different preferences and priorities when it comes to finding a good provider, so you have to understand your own needs first. Even if you do not have any specific preferences, you still need a secure and reputable solution and this Blackwell Global review highlights one option you can consider.
Established in 2010, Blackwell Global is a forex and CFD broker that provides its services globally, while its headquarters are located in the United Kingdom. It has spread its operations to more than 90 countries around the world and has become a well-known name in the industry. How has it done so? You can learn more about it through the following Blackwell Global review.
Regulation and security
When you are looking for an authentic broker, the most important aspect you need to look into is its regulation. It is what distinguishes scam and genuine brokers because the former do not operate with a license, or adhere to any standards. You should do this with the Blackwell Global broker as well and when you do, it becomes clear that you are dealing with a regulated and genuine broker.
As its headquarters are located in the UK, it has a license from the Financial Conduct Authority (FCA), which is one of the top-tier regulators in the world. The Blackwell Global broker also has a license from the Securities and Futures Commission (SFC) in Hong Kong, the Securities Commission of the Bahamas (SCB), and the Securities and Exchange Commission of Cambodia (SECC).
This means that you are dealing with a fully regulated broker, which offers you negative balance protection. As part of its UK regulation, it is also a member of the Financial Services Compensation Scheme (FSCS), which means clients will receive compensation if the broker goes bankrupt. Likewise, the funds that are deposited on the Blackwell Global trading platform are also kept segregated from corporate funds for ensuring their security.
Traders also have the option of using the Financial Ombudsman Service to seek assistance in case of a dispute.
Range of assets
An essential aspect of an online broker that you should know about is the range of assets they are offering for trading purposes. The assets you trade help you generate profits and no two assets have the same level of returns. Therefore, you need to know what choices you have and the range of assets on the Blackwell Global trading platform is quite diverse, allowing it to cater to the needs of different traders.
You will be able to choose from more than 50 currency pairs and the Blackwell Global trading platform also offers indices and commodities. As a matter of fact, there are also 19 cryptocurrencies available. But, you should remember that the availability of assets also depends on the region you are trading from. For instance, UK clients cannot trade crypto CFDs because they have been banned by the FCA.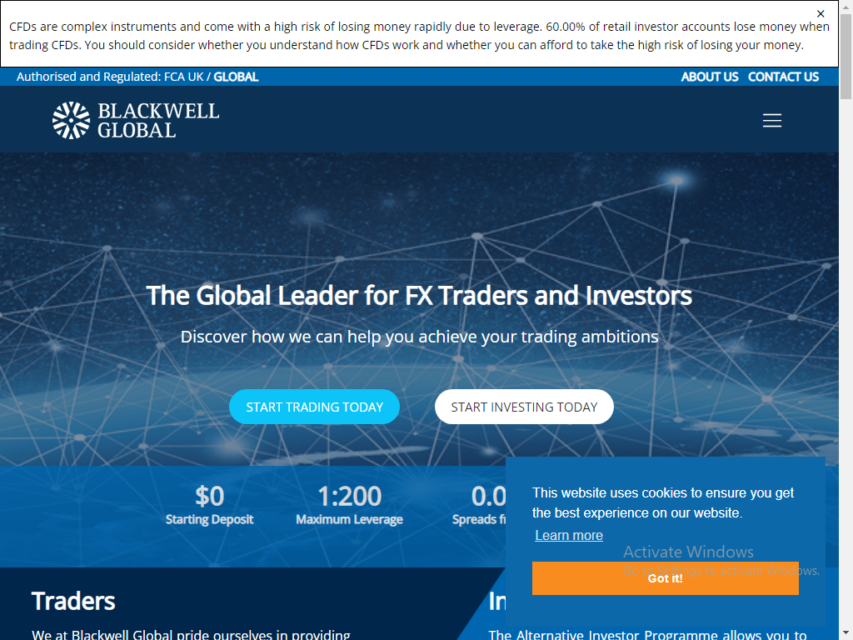 Trading platform
The trading platform is also an important offering of an online broker because it has to be used for executing and analyzing. The Blackwell Global trading platform offerings are going to impress everyone because it has not made compromises when it comes to quality. You will find that it offers the MT4 and the MT5 platforms, both of which are well-known in the market for their advanced technology and superior features and tools.
They support algorithmic trading and can deliver an ultimate trading experience. The Blackwell Global trading platform offerings can be found in three versions; desktop, web, and mobile apps and this is also good because it gives traders flexibility.
Customer support
24/5 customer support is offered by the Blackwell Global broker through email, live chat, and phone lines and their team comprises of professionals who are responsive and helpful.
Is Blackwell Global a scam or genuine?
With more than one decade of experience and its strong regulatory status, you do not have to worry about the Blackwell Global scam. The broker is genuine, as evident from the awards it has received over the years.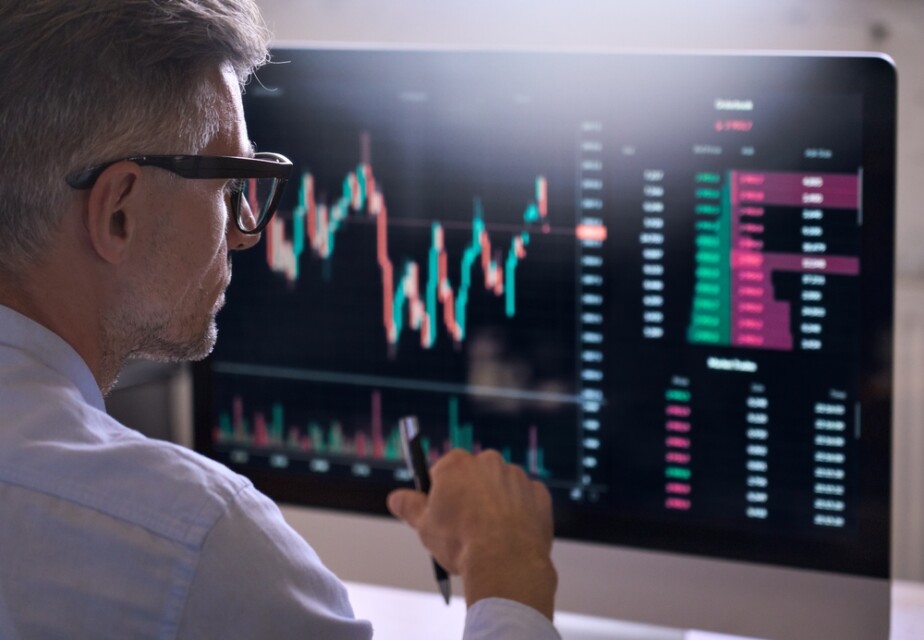 Closing Thoughts
It is clear from this Blackwell Global review that the broker is a reputable and authentic one and can give you a good trading experience.
Blackwell Global Review
Summary
Here you can go through our detailed Blackwell Global review and learn whether or not Blackwell Global is a legitimate or scam broker for online trading. Moreover, our blackwellglobal.com review will also help you learn what you can expect from the Blackwell Global broker if you decide to sign up.