BitWest Group Review
Everyone wants to start their online trading journey on the best platform, but finding it is not that simple. Every other broker you come across will promise to be the best in the market and if you were to believe them, then there would be no shady, low quality or fraudulent ones in the market. Of course, those exist and they are also disguised as good brokers, which means you have your work cut out for you. What are the signs you should look for? There are some warning signs and they have been discussed in this BitWest Group review.
At first glance, you will find the BitWest Group broker to be quite the trading package. It seems to offer a diverse range of instruments that cover various markets and also boasts about cutting-edge software that can help traders in enjoying limitless opportunities. Isn't that your goal? Yes, it sounds like the dream platform for everyone, but the truth is the complete opposite. How can you determine that? It is from the warning signs highlighted in the following BitWest Group review.
Regulation
If you want to know the credibility of an online broker's claims, you do not need to look beyond its regulation. A regulated platform is one that adheres to certain standards, practices and regulations, while unregulated ones are not subject to any rules. Therefore, there are higher chances of fraud, scam and malpractice when you deal with an unregulated broker. When you first come across the BitWest Group broker, it seems to be a promising one.
But, when you scour through its website, you will realize that you are dealing with an anonymous entity. There is absolutely no mention of its regulation, which is not something a genuine broker would do. The website does not have an address, a phone number or even any social media links. You do not know where BitWest Group is operating from because they have concealed every single detail. This should be considered a warning sign because it raises questions about the accountability and transparency of the broker.
This is just the beginning because when you continue digging into the BitWest Group broker, you will find the most disturbing detail; it has been blacklisted by a regulatory authority. Indeed, the Financial Conduct Authority (FCA), which is the regulatory body of the UK and one of the most renowned regulators in the world, has issued a warning about this broker. This is because it is operating illegally in the UK and it is all the sign you need that you are dealing with a scam.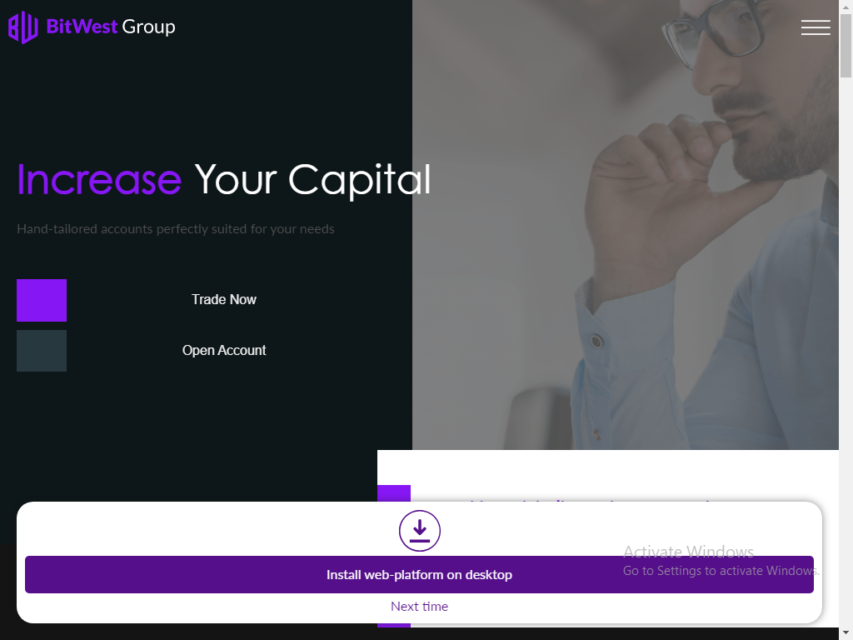 Trading platform
In case you want to know more, you can look at the trading platform that you will be provided for your trading journey. This software is what you will use for your activities for the most part, so it has to be a good one, but the BitWest Group trading platform is nowhere close to powerful and cutting-edge. As a matter of fact, the web-based platform appears to be downright dubious.
These platforms should be avoided because they are unreliable and unproven. Good and quality brokers will usually offer you the MT4, MT5, or cTrader platforms that are well-known for their capabilities. But, the BitWest Group trading platform is not even remotely close to any of these.
Trading conditions
The next step that you should take is to go over the trading conditions offered by an online broker because these are directly linked to your bottom line. You need to know the kind of costs you will be charged. The BitWest Group trading platform has advertised low spreads, which seem very attractive, but you should not let this mislead you.
When you check out their Terms and Conditions, you will be disturbed to learn that they have a minimum withdrawal requirement and they also have a fixed commission of $30 on every withdrawal, which is too high. These days, most brokers actually waive off the withdrawal fee as a sign of good faith. In addition, there is no information about the leverage that the BitWest Group broker offers and this lack of transparency is also a warning sign.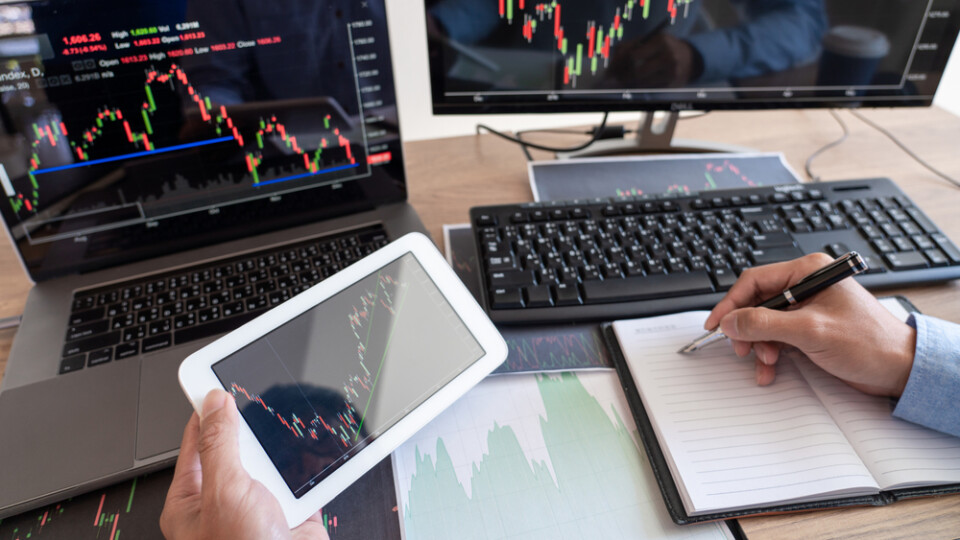 Is BitWest Group scam or genuine?
The warning signs highlighted above all indicate a BitWest Group scam because genuine companies do not operate illegally and are properly licensed and regulated.
Closing Thoughts
This BitWest Group review reveals the warning signs that can help you understand how this scam broker and others in the market work to help you avoid a disaster.
BitWest Group Review
Summary
Here you can go through our detailed BitWest Group review and learn whether or not BitWest Group is a legitimate or scam broker for online trading. Moreover, our bitwest-group.pro review will also help you learn what you can expect from the BitWest Group broker if you decide to sign up.