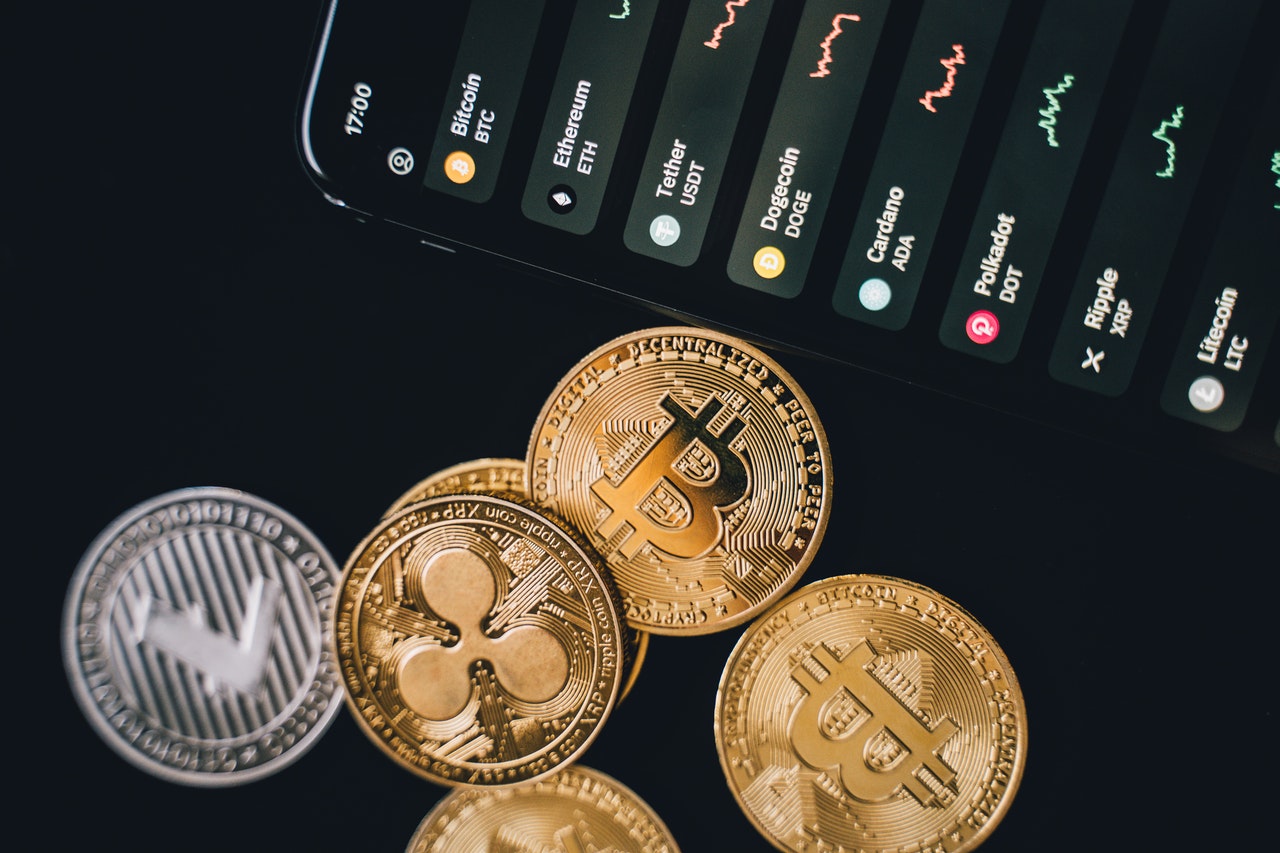 Cryptocurrency wallets come with a secure storage solution for users to keep and manage digital currencies and blockchain assets. These storage devices allow you to send, receive, and trade various virtual currencies. Many digital wallets support a single cryptocurrency, while others offer multi-asset solutions.
With a multi-asset solution wallet, you can store numerous cryptocurrencies like bitcoin, ethereum, Litecoin, and lots more. These digital platforms help cryptocurrency and blockchain assets holders to access their funds by inputting elaborate passwords and meeting other security measures. You can view or access your digital wallet using your laptop, personal computer, or smartphone.
How Cryptocurrency Wallet Works
A cryptocurrency wallet does not store blockchain assets. Instead, it allows you to hold your public and private keys for your cryptocurrency account. Public keys look like a bank account and comprise pieces of digital codes connected to a decentralized blockchain. Private keys are like the PIN code of your bank ATM card and have segments of digital code.
Matching private keys proves the possession of your public keys. You can use your cryptocurrency account's private keys to carry out all crypto transactions, whether you are transferring or receiving the funds. You can also utilize your crypto wallet by paying for a service or store that accepts cryptocurrency payments.
Here are the best cryptocurrency wallets to choose to store your digital holdings in 2021.
Coinbase Wallets
Like the cryptocurrency exchange itself, the coinbase wallet is among the best crypto storage platforms. It allows you to control the wallet and Decentralized App browser alone. This way, you can store your cryptocurrency account's private keys directly on your mobile phone instead of a centralized crypto exchange, such as Coinbase.com.
Ledger Nano X
The second-generation hardware wallet, Ledger Nano, came into the market in 2014. It aims to provide you with secure cold storage for your crypto holdings. Ledger Nano X looks like a USB device, and you can connect it to more than one device using a USB or Bluetooth to a mobile app or the Ledger desktop. The hot wallet supports more than 1800 digital currencies. It has a convenient and intuitive user interface, which allows you to store up to 100 numerous apps. Ledger Nano is more like open-source software that comprises many benefits like customer and community support.
Trezor T
Like Ledger Nano X and S, Trezor T comes with the same name as the crypto cold wallet platform.
It is the second generation of Trezor hardware wallets. Trezor T supports 1600+ different digital currencies for secure storage. The wallet has many things identical to the Ledger, although it allows users to access third-party crypto exchanges like CoinSwitch. Trezor T is a convenient hot wallet model, but its features do not justify the price tag of $190.
Users can benefit from the touch screen of the Model T to navigate through the storage device. The wallet comes with a MicroSD card slot that allows PIN encryption to protect you from cyber-attacks. It comprises a USB Type-C cable, allowing you to connect the crypto wallet with your desktop computer or smart device. Many investors find Trezor T a better choice than the Ledger Nano X for security reasons.
Trust Wallet of Binance
It is the mobile wallet app launched by Binance cryptocurrency exchange. Trust Wallet has been enjoying broad updates among a giant rebrand as a multi-cryptocurrency wallet. It also has been identified as an Ethereum wallet app in the blockchain sphere. The rebranding of the Trust wallet can rescore numerous enhancements. These include its current and potential features. The cryptocurrency wallet app leverages the Binance exchange and its resources to expand its utilization for various digital currencies and decentralized apps. Besides supporting 14 different blockchain assets like BTC, ETH, ICON, and LTC, the Trust wallet can hold all ERC20 & ERC721 tokens.
Fire blocks
Fire blocks serve as an all-in-one cryptocurrency platform where you can store and transfer your digital holdings across your ecosystem. Browser Extension and Fireblocks DeFi API allow you to securely benefit from the wide range of DeFi protocols for DEX trading strategies, staking, yield farming, and lending & borrowing. You can shift and settle your digital assets at any time through Fireblocks. The first and only institutional money transfer network enables you to open new opportunities, reduce counterparty, and make the most of your balance sheet. The digital wallet comes with an insurance policy to cover your hard-earned assets during storing, transferring, and issuing funds.