Alvexo Review
With the number of online brokers surging, it has become a big challenge for traders to find one that can be the right choice for them. Every other platform seems to be a good one and this only adds to your problems because you cannot figure out which one to go for. This is where you can truly use this Alvexo review because it is how you can learn about this particular platform.
Founded in 2014, Alvexo is a fairly new forex and CFD brokerage and has managed to garner a lot of attention in a short span of time. You will discover this platform during your search, but you have to learn more about it before you can make up your mind. You can benefit from this Alvexo review in this regard.
Regulation and security
When you are looking into an online brokerage, the first aspect you should take into consideration is their regulation. You need to know whether the platform you are considering is regulated or not because this can help you determine its reliability. Bear in mind that you cannot just accept a platform's claim of being regulated; always verify in order to have peace of mind. The Alvexo broker is owned and operated by a company named VPR Safe Financial Group LTD, which has offices in Limassol, Cyprus.
Since it is a Cypriot investment firm, it means that the Alvexo broker is under the regulation of the Cyprus Securities and Exchange Commission (CySEC). This can certainly clear up a lot of your misgivings because it is one of the most well-respected regulatory bodies in the world. A license from them is considered quite valuable. Apart from that, Alvexo is also compliant with MiFID II, as well as the 4th Anti-Money Laundering Directive in the EU.
This means that as per regulatory requirements, the Alvexo trading platform keeps its customer deposits in segregated bank accounts. It also offers negative balance protection and participates in the Investor Compensation Fund (ICF), which means that you will be compensated in the event Alvexo goes bankrupt. It means that you are dealing with a properly regulated and secure broker.
Range of assets
It is understood that people start trading in the financial markets to make money, but how much you make will depend on the instruments you trade. There are thousands of assets that can be traded and factors like demand and supply as well as market volatility determine how much profit can be made. Every brokerage offers different assets for you to choose from and the Alvexo broker has become one of the top choices because it offers its clients more than 450 assets to choose from.
The best part is that these assets are spread across different financial markets, which means you can trade forex currencies, commodities, indices, equities as well as cryptocurrencies on the Alvexo trading platform. The solid asset collection enables retail traders to diversify their trading portfolios adequately.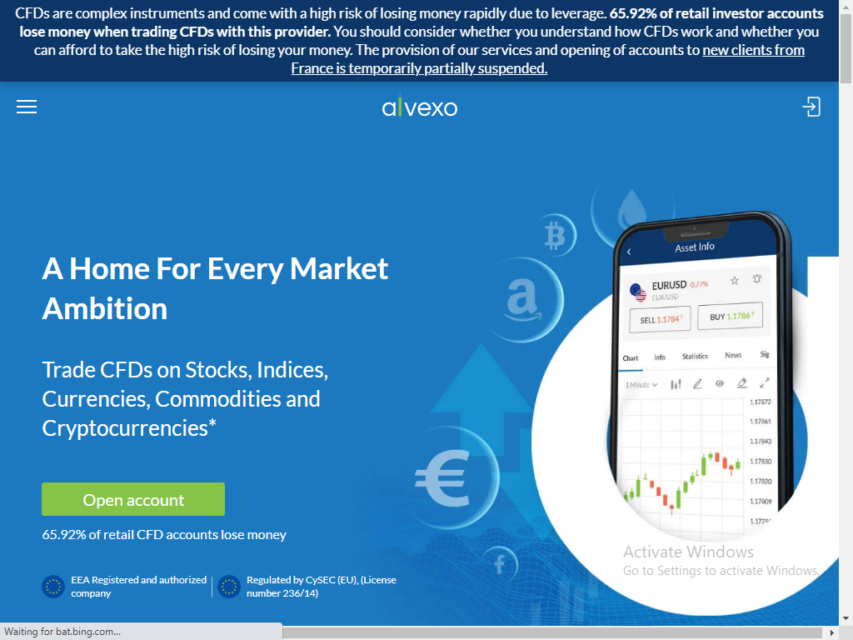 Trading platforms
You have to use a trading platform for your trading activities, but every broker may not offer the same one to you. The Alvexo broker has opted to provide its clients with the MT4 trading platform, which is recognized as one of the leading platforms in the entire industry. It is a true powerhouse that supports automated trading and comes equipped with technical indicators, real-time alerts, chart and graph tracking, customization tools, and various order types.
Along with the MT4, Alvexo has also offered a proprietary WebTrader, which needs no downloading. It is a user-friendly platform that also comes with built-in trading tools for a robust trading experience.
Is Alvexo a scam or legit?
There is no Alvexo scam to worry about because the broker has obtained a license from one of the world's most renowned regulatory bodies and is transparent about its services and policies.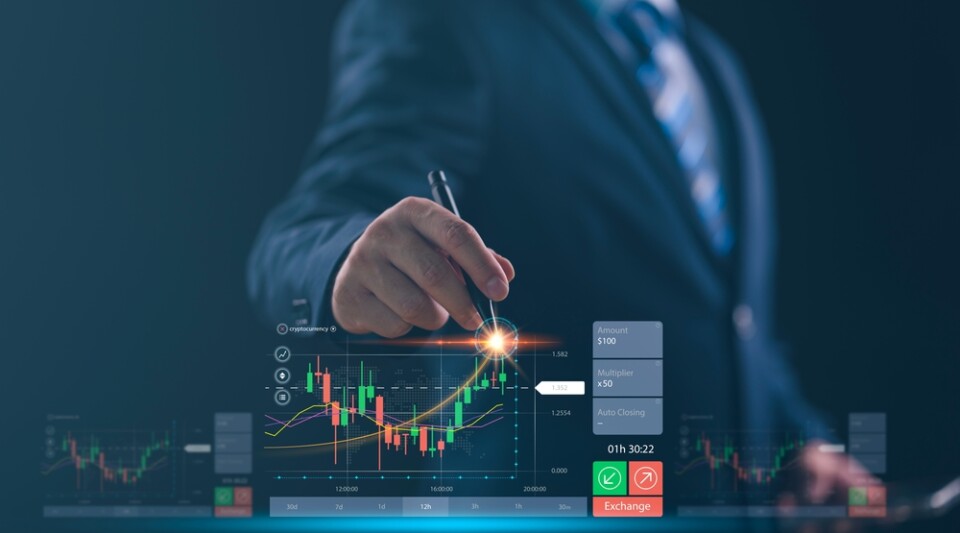 Final Word
Other than the details offered in this Alvexo review, you will find that the broker also offers excellent educational resources for traders to enhance their knowledge and prompt and reliable customer support to its users. There are various account types for you to explore as well, which makes it a well-rounded platform for anyone to explore the financial markets.
Alvexo Review
Summary
Here you can go through our detailed Alvexo review and learn whether or not Alvexo is a legitimate or scam broker for online trading. Moreover, our alvexo.com review will also help you learn what you can expect from the Alvexo broker if you decide to sign up.